The top news stories for 2016 according to many mainstream media outlets included a contentious election, civil wars, devastating fires, terrorism around the globe, and the deaths of some of the most influential musicians of our time. While the impact of these major events continues to impact millions, my focus in 2016 was to keep my eyes on Jesus and live my life to the glory of God by spreading the gospel through my music and prose. I am so grateful for the doors the Lord opened (and closed) in 2016, and I look forward to what He has in store for me for 2017! 

Here are my own personal top news stories in 2016. 

New song-writing and performing partner: Without a doubt, one of the biggest news stories in my world was meeting Stan Garchinski, a fellow musician, at a song-writing retreat hosted by SaskMusic, our provincial music association, in January 2016. Stan, who I had never met before, and I were "thrown together" and asked to write and perform a song in a matter of hours. We clicked as songwriters, and went on to write over half a dozen songs in the first half of 2016, including "Holy Spirit," which made it to radio (see below). Even though it wasn't an easy road, meeting and working with Stan was truly a gift from the Lord. Stan and I went on to perform together at a few venues in the last quarter of 2016 (see below).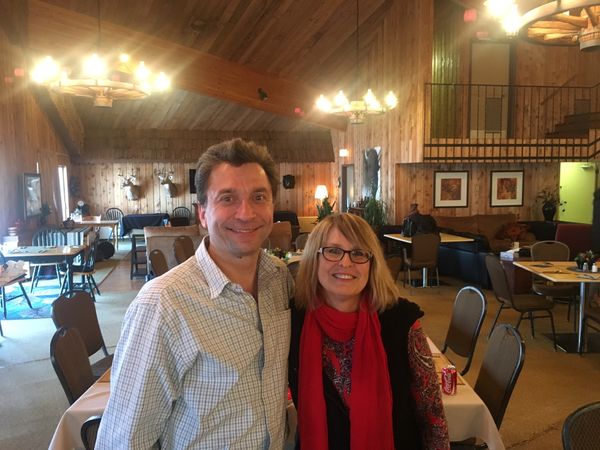 Conferences and Workshops: I had a particularly rich year attending conferences in 2016; praise the Lord that I received funding to attend two of them! Besides the Songwriting Master Class Retreat near Dundurn, SK (see above), I also attended and/or presented at InScribe Christian Writers' Spring WorDshop (Saskatoon); the Limitless Living Conference with Dr. Jim Richards and Drs. Bob and Audrey Meisner (Calgary); Write Canada (Toronto); InScribe Christian Writers' Fellowship Fall Conference (Edmonton); and CANSCAIP's Packaging Your Imagination Conference (virtual). I met some absolutely amazing people, including Bob & Audrey Meisner (first photo; at Limitless Living Conference) and internationally acclaimed author Davis Bunn (second photo; at Write Canada).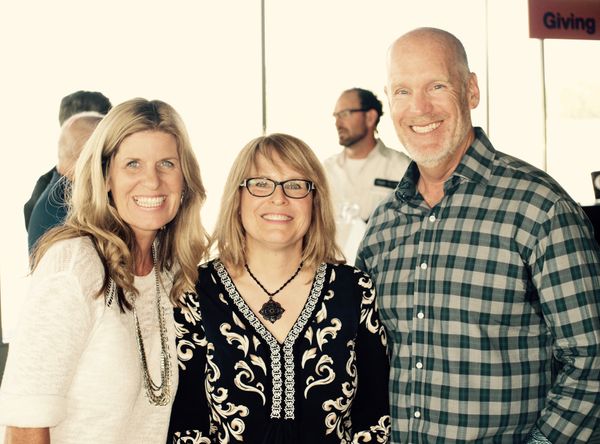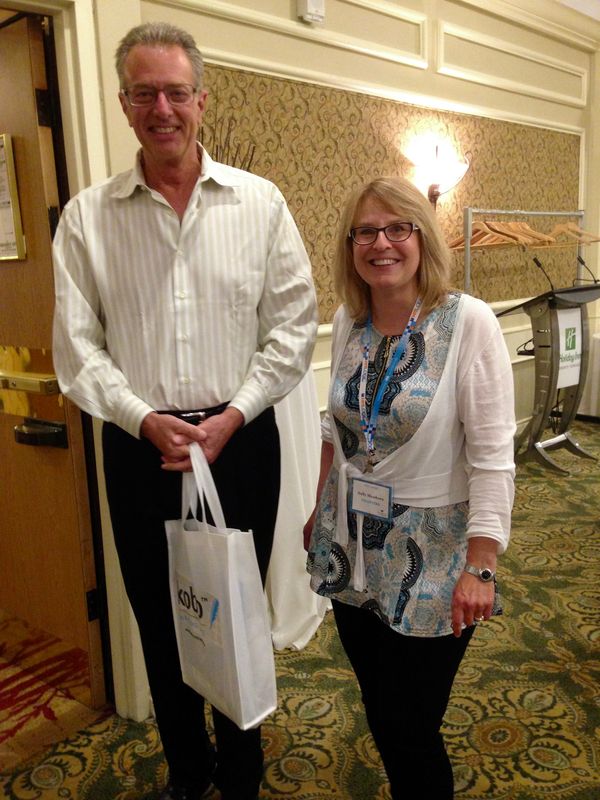 Concerts and Other Music Events: I grew a LOT as a worship leader at a church that my husband and I helped plant, in the first half of 2016. Although we eventually moved on, I am eternally grateful to have had the opportunity to lead the congregation in a way I had not had the opportunity in the past. And although my focus this year was on song writing, I did a few live events in the last half of 2016 including a gospel concert at Delisle, SK; a number of church/ministry celebration events (Saskatoon); music for a book launch; and several Christmas concerts with my song-writing partner Stan (Saskatoon). First photo: Leading worship at Life and Restoration Anglican Church. Second photo: At Sundog Arts and Entertainment Faire 2016 with Stan Garchinski.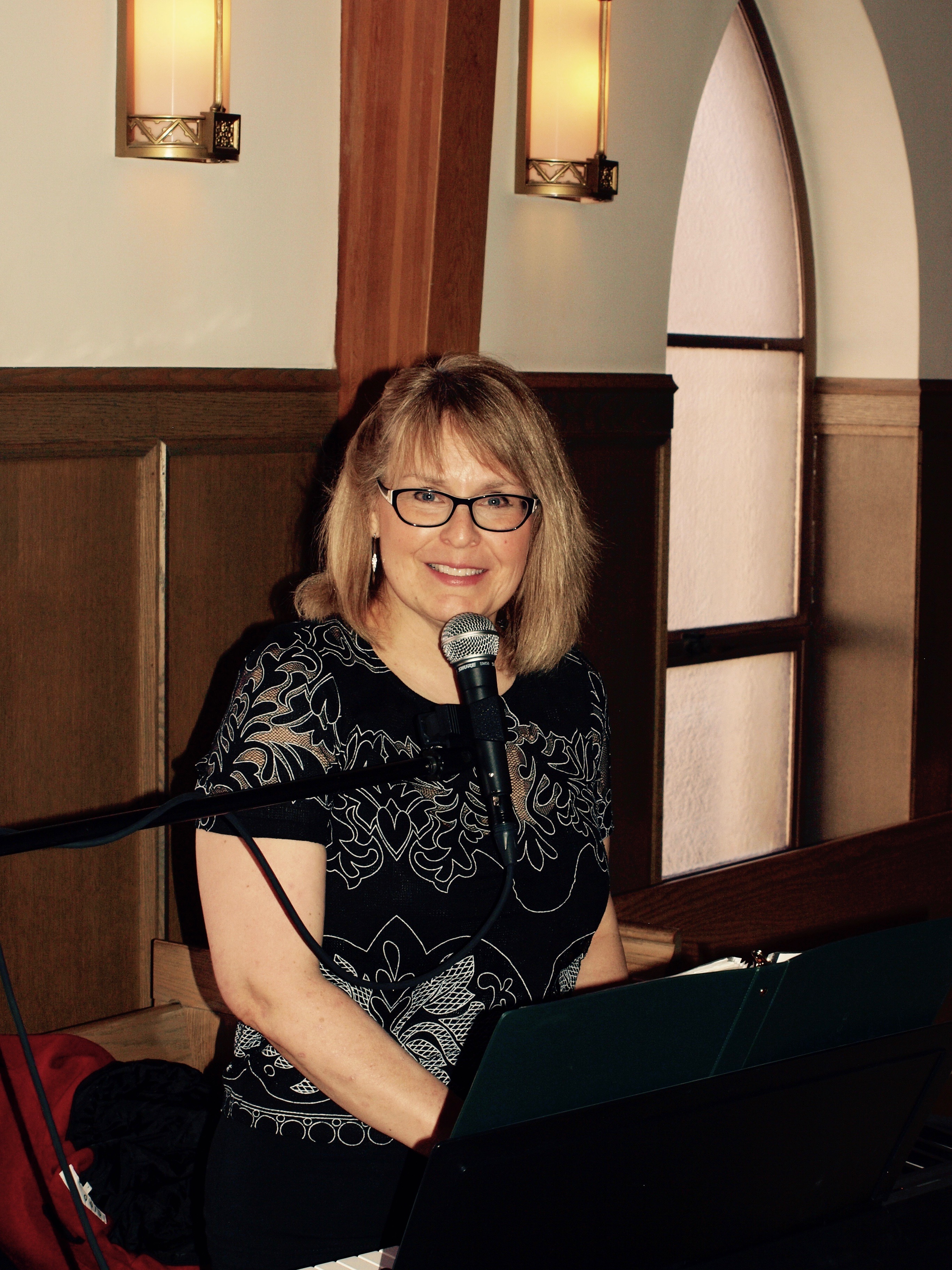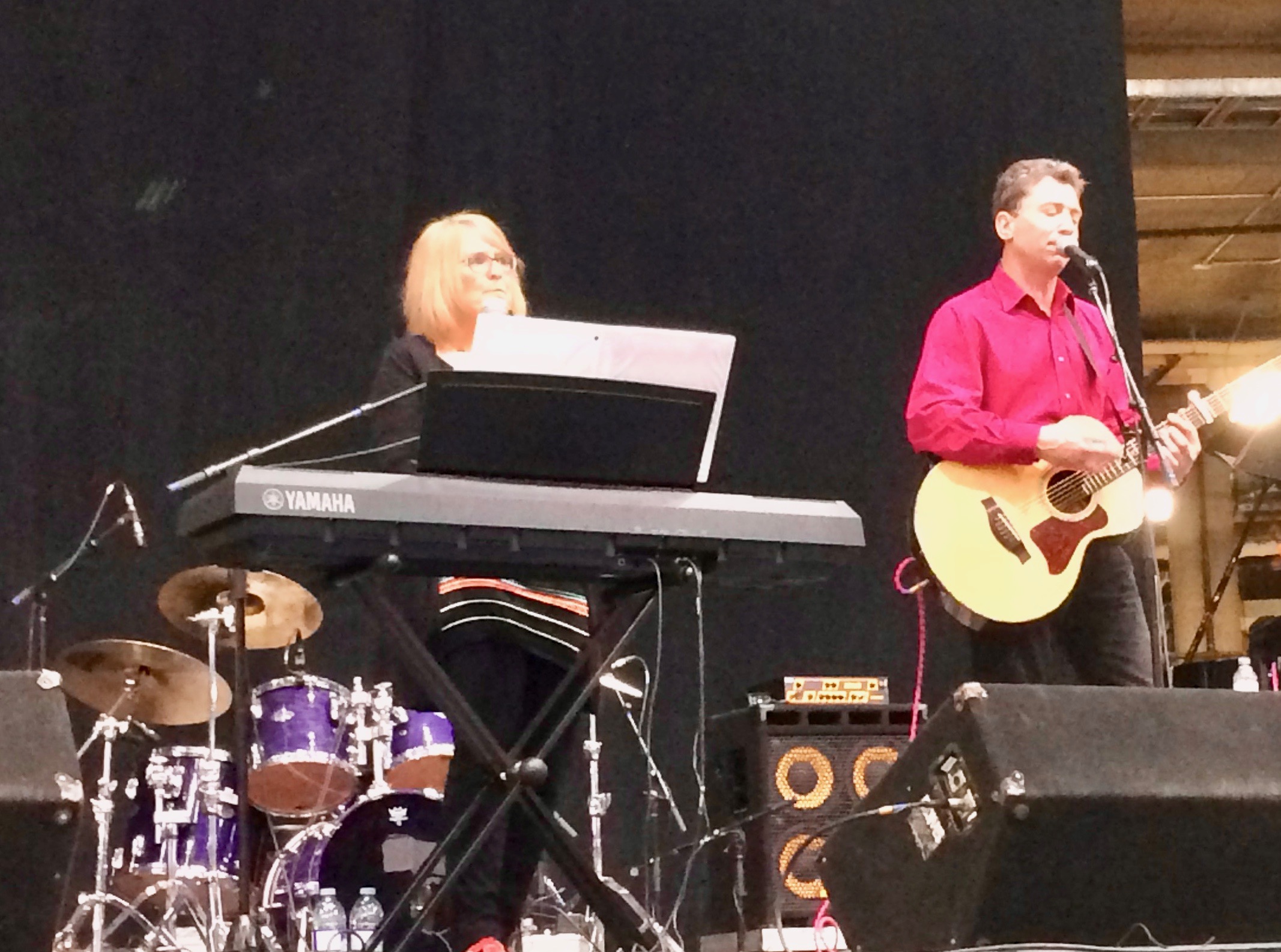 Release of My New Single "Holy Spirit:" At no time in 2016 did the expression "God can do immeasurably more than all we ask or imagine" (Ephesians 3:20) have greater meaning for me than what the Lord did during the recording and release of my song "Holy Spirit," which I co-wrote with Stan Garchinski (see above). From God's perfect timing of the studio recording to the embracing of the song from radio stations and churches across Canada and beyond, it was easy to see His hand on everything. I am incredibly grateful for the support of Stan, his church (Holy Spirit Parish, Saskatoon), award-winning producer Bart McKay, and outstanding studio musicians (Chad Melchert, Justin Kudding, and Murray Pulver), who all brought an unprecedented level of excellence to this project. My greatest gratitude to the radio stations that included this song on their rotation, as well as the churches across Canada who are now including this song in their worship sets. Photo: With (clockwise) Chad, Bart, Murray, and Justin.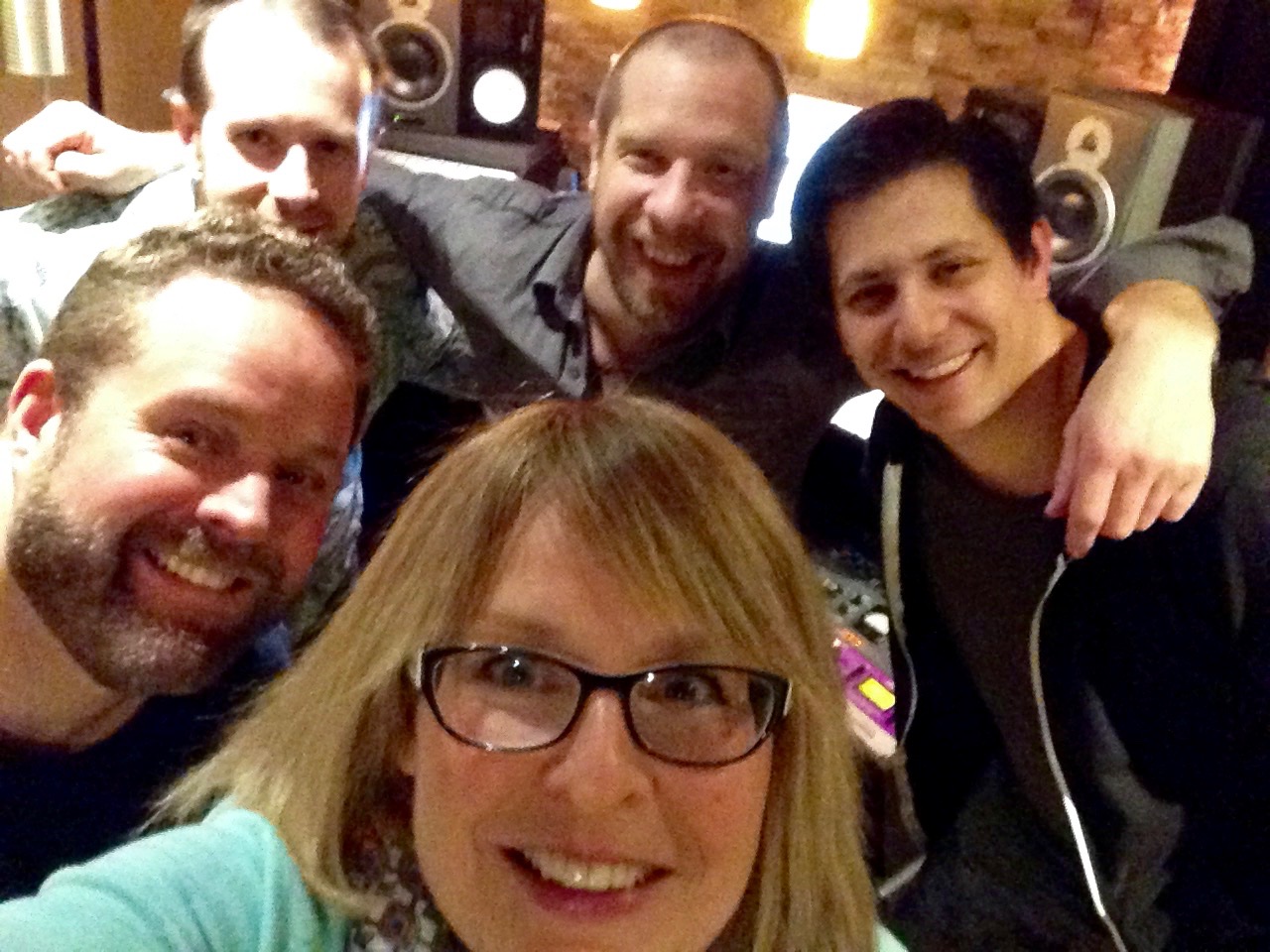 Awards, Nominations, and Publications: My short story "Farmer, Soldier, Father, Author" won first place in the annual Tisdale Writers' Group contest, open to all Saskatchewan residents. My children's picture book The Two Trees was shortlisted for The Word Awards (category Children's Fiction), Canada's largest and most prestigious awards for Christian writers. My children's picture book Beneath That Star was a Finalist for the international Best Book Awards (category Children's Religious; see photo below). And my story "A Music Miracle" was included in the book Impossibilities Are Targets For Miracles, 100% profit of which goes to Justice Rising.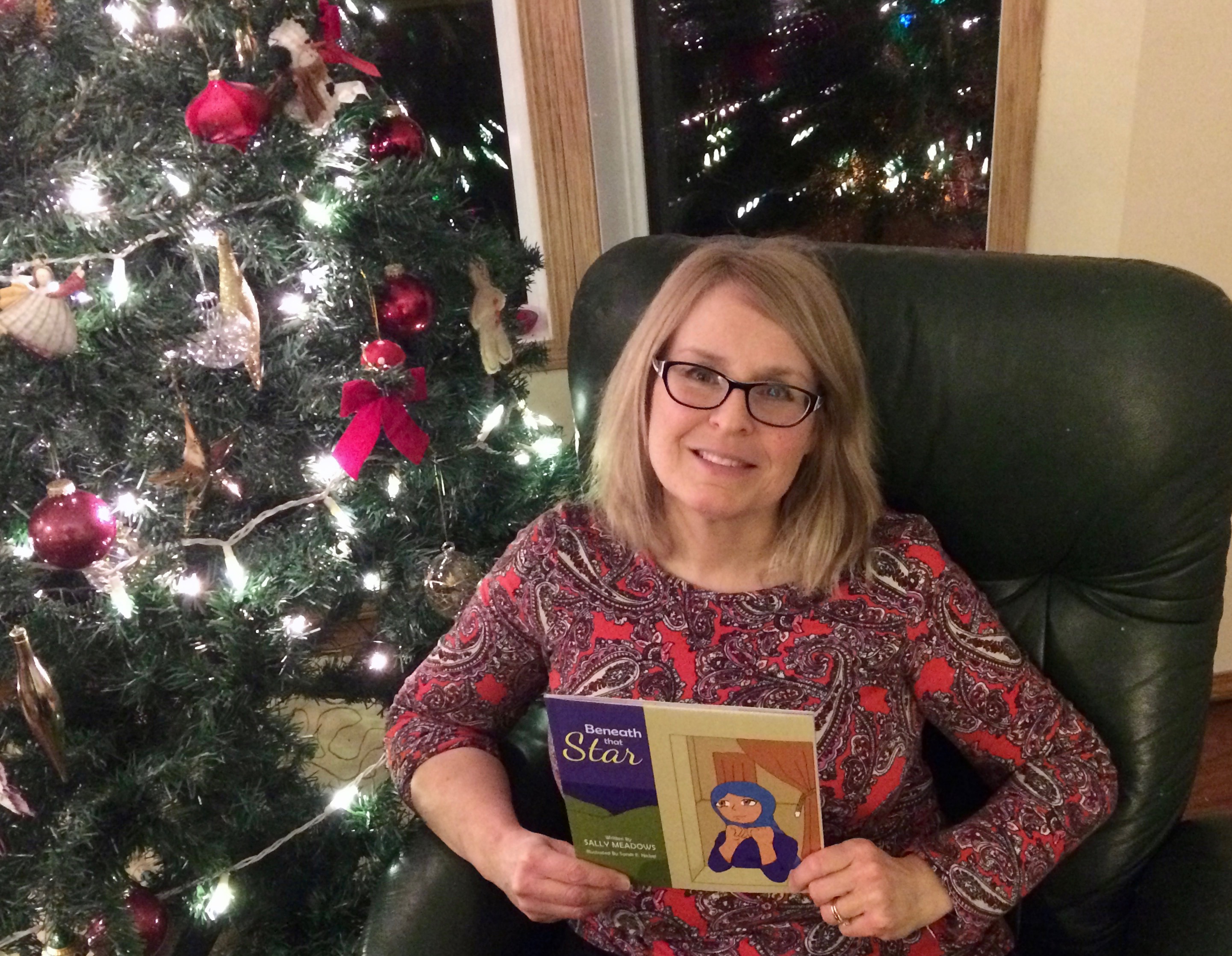 Travel: Largely because of all the travelling we did to attend conferences across Canada (along with family trips and my husband's business trips thrown in), 2016 was a particularly wonderful year to explore Canada as we visited areas new to us, as well as places we haven't been to for many years. We enjoyed trips to Alberta, southern Saskatchewan, Ontario, Nova Scotia, and New Brunswick. First photo below: Lunenburg, Nova Scotia. Second photo: the hoodoos near Drumheller, Alberta.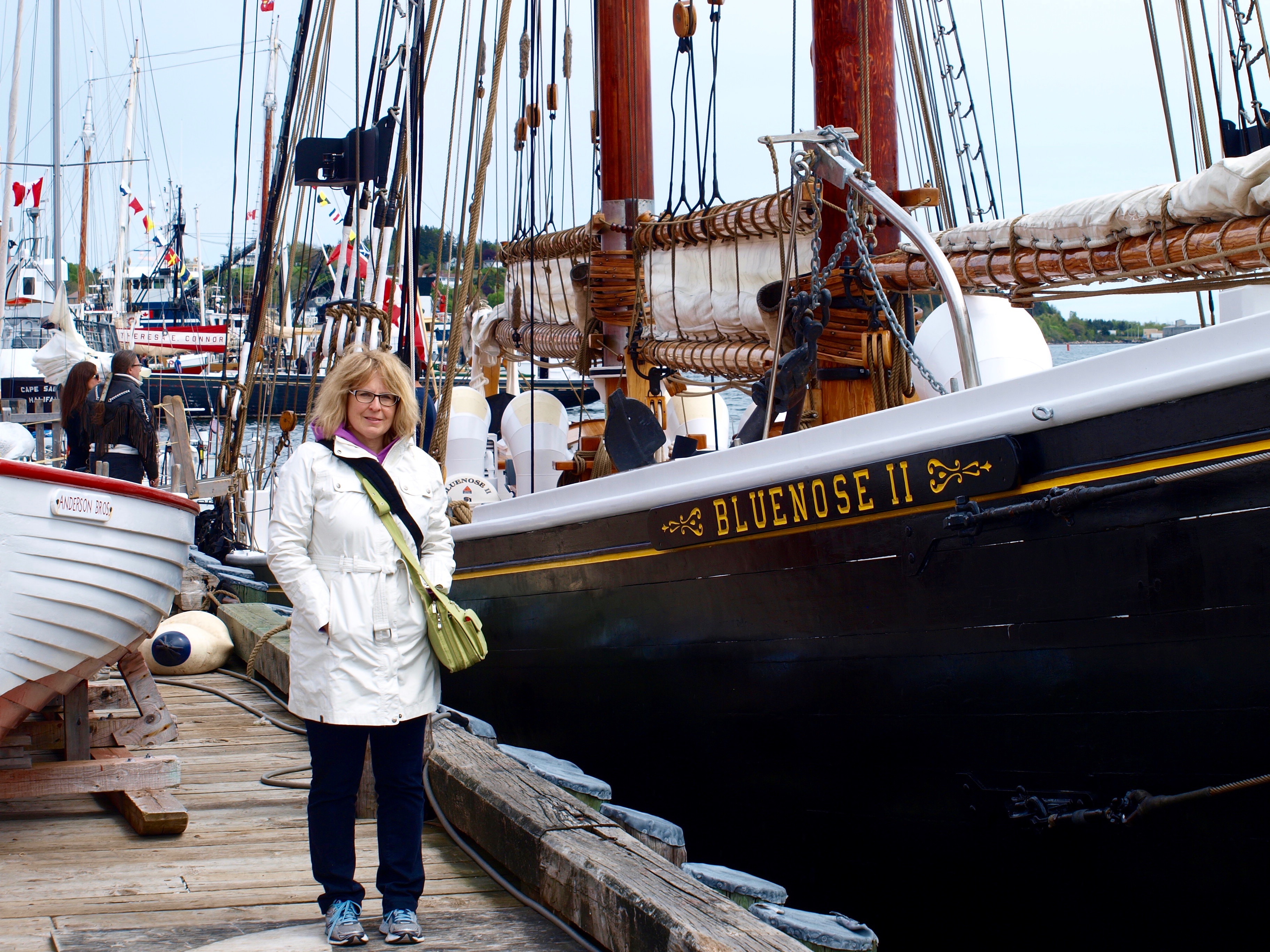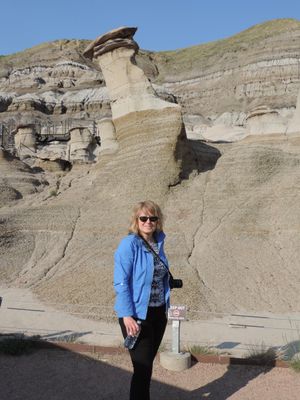 Trade shows and new store partnerships: This year, I did more and bigger trade shows than I have ever done before, plus my books, CDs, photography, and handicrafts can now be found in more stores in Saskatchewan and across Canada, including Alberta, New Brunswick, and Nova Scotia. I have been working with stores locally and beyond to custom design themed cards and gift items specifically for them. I was especially thrilled to start making money with my photographs, a dream of mine for several years.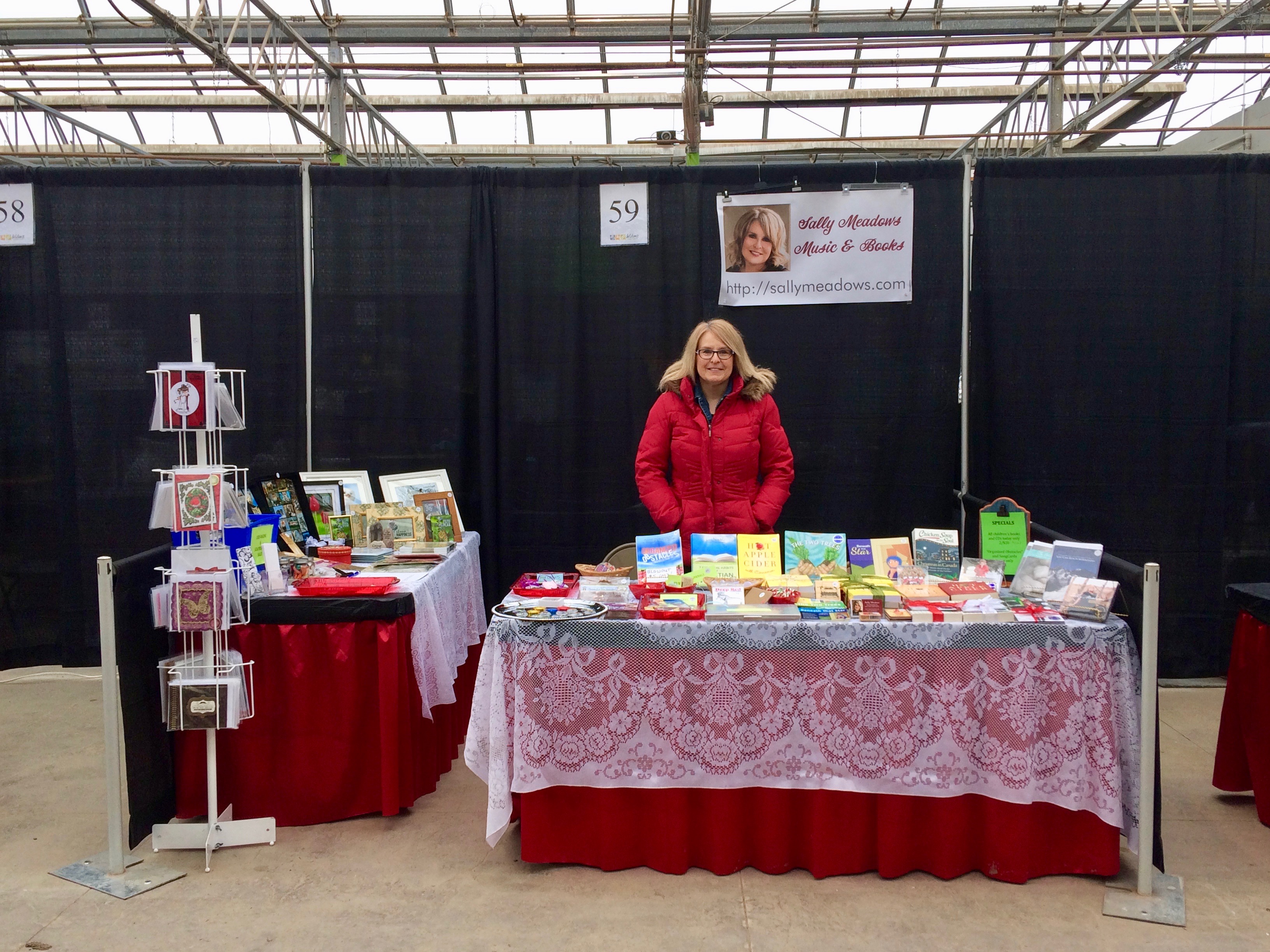 School presentations: I am thrilled that the demand for speaking at elementary schools continued at a steady pace in 2016. I was blessed to do school presentations connected with my debut book The Two Trees, about a boy on the autism spectrum, in the communities of Regina, Waldheim, and Weyburn (all Saskatchewan), as well as Sussex (New Brunswick). Thanks so much to the Saskatchewan Writers' Guild, who provided funding within the province of Saskatchewan.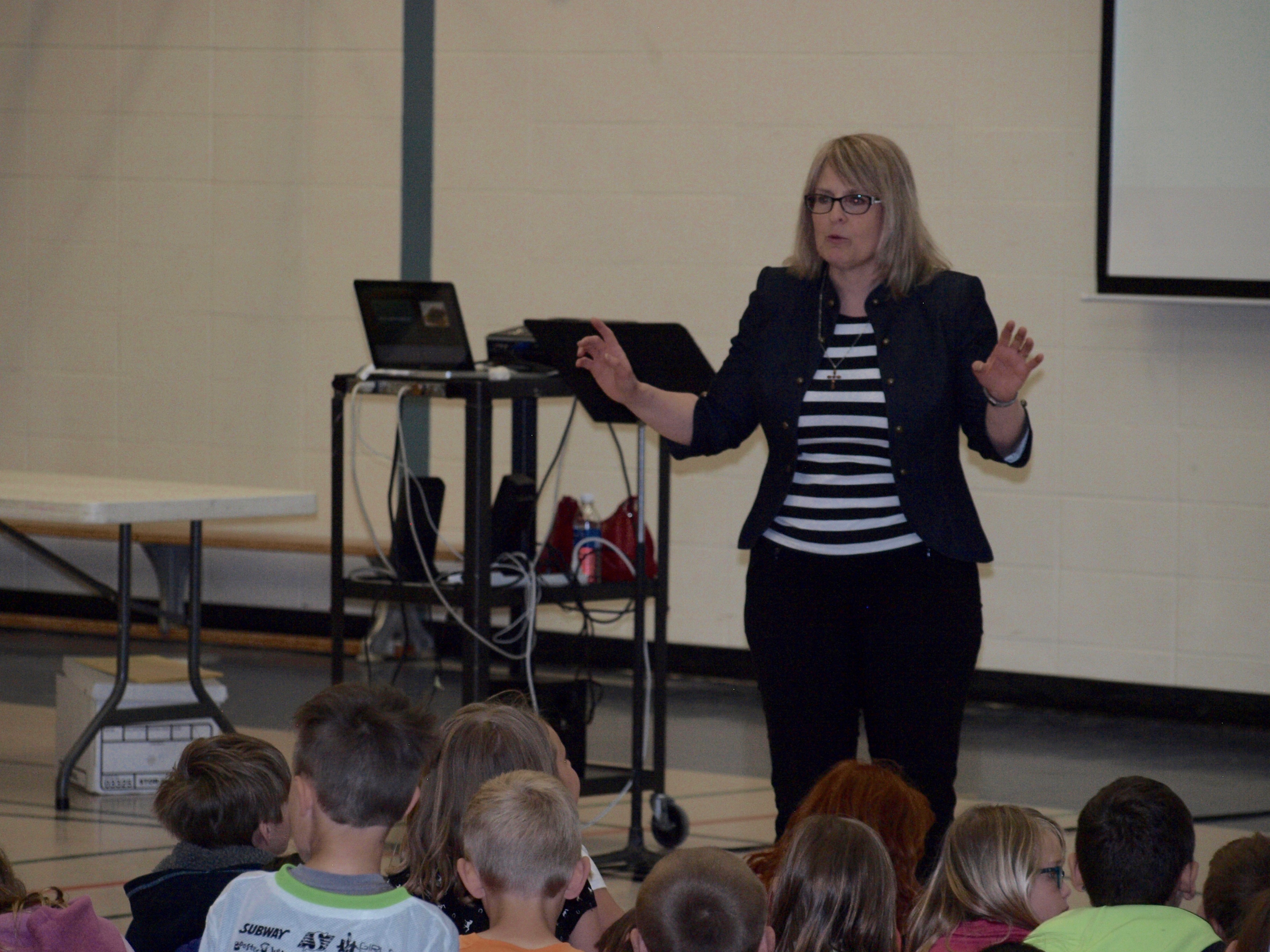 Other Musicians' Concerts: In 2016, I hosted my friends Allison and Gerald with Infinitely More for a house concert, and this year's concert was even better than the one in 2015.  We also had time to connect on a deeper level: it was a blessing for me to be able to discuss music experiences with these two and ask their advice, as they are in full time music ministry; and when they shared some of their new songs privately with me the day after the concert, I was simply blown away! I also had a lovely time at Amanda Hagel's concert in December—I had met Amanda previously at the Songwriting Master Class (see above) and we crossed paths in the studio while I was recording "Holy Spirit"—as she launched her Christmas CD Listen With Your Heart. It was great to connect with Amanda's talented crew of musicians after the concert. Pictured below: with Infinitely More.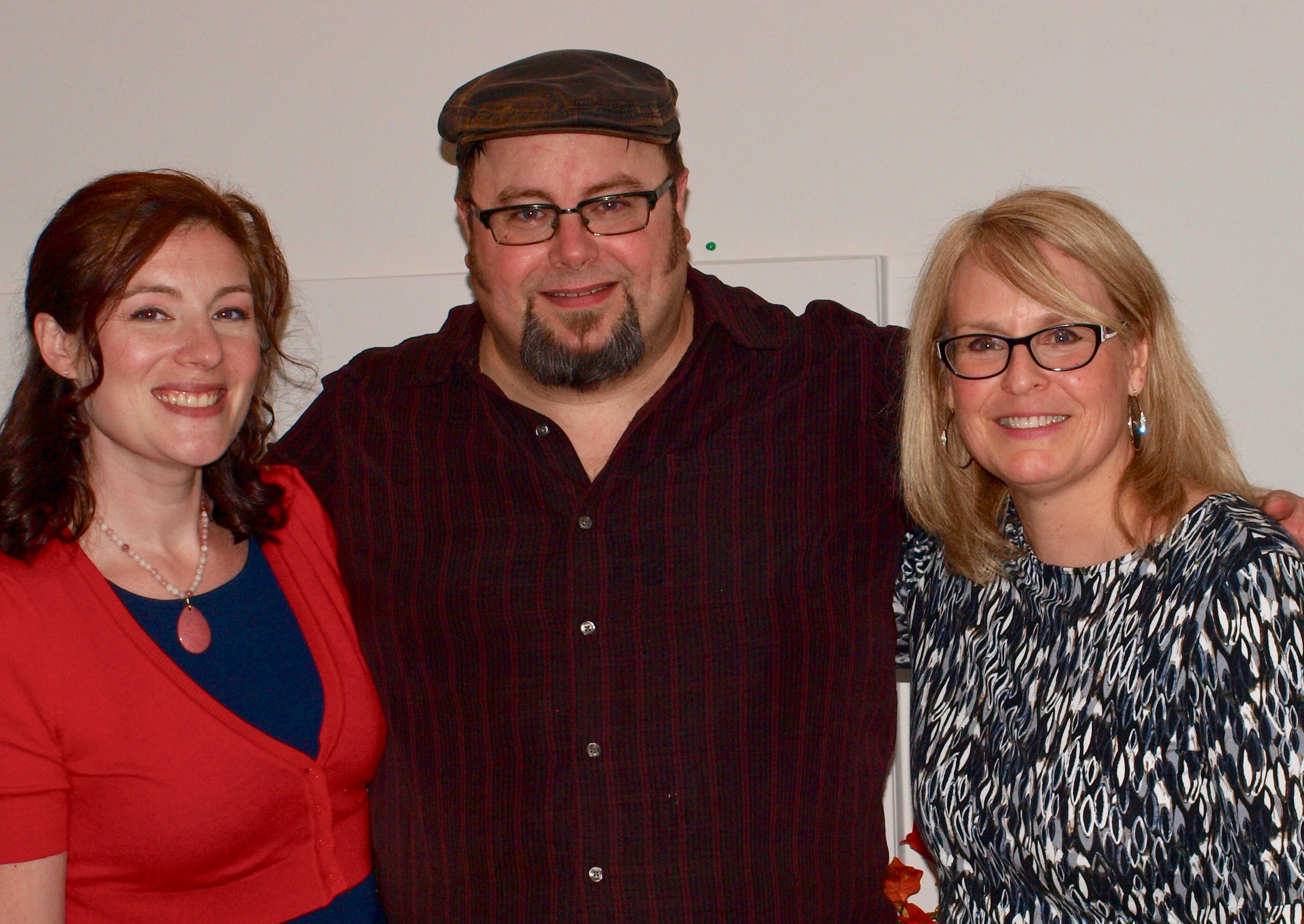 New photo shoot: The last time I had a photo shoot was back in early 2013, so I decided it was high time to get another one! This time around I contracted Erin Crooks Photography, and Erin did an absolutely wonderful job, along with makeup artist Holly Decker and hair stylist Rachel Leete Stange! I will be able to use these photos for a least a couple of years, and I am so delighted with the results! Here's a sample photo.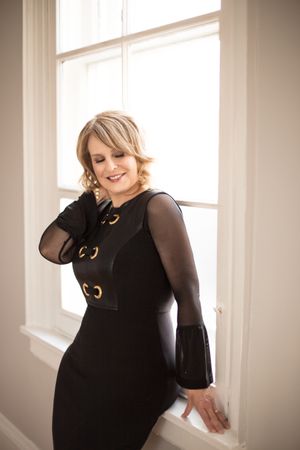 New InScribe Press Coordinator!: In September of 2016, I felt led to volunteer with one of my national writers' groups, Inscribe Christian Writers' Fellowship, and the door opened for me to take on the mantle of the new InScribe Press Coordinator. (I will be blogging about this in my next post.) We are already knee deep in the process, currently accepting poems, short stories (fiction and non-fiction), meditations, devotionals, photographs, craft ideas, and decorating ideas themed to Christmas from InScribe members. The book will launch, Lord willing, in September 2017.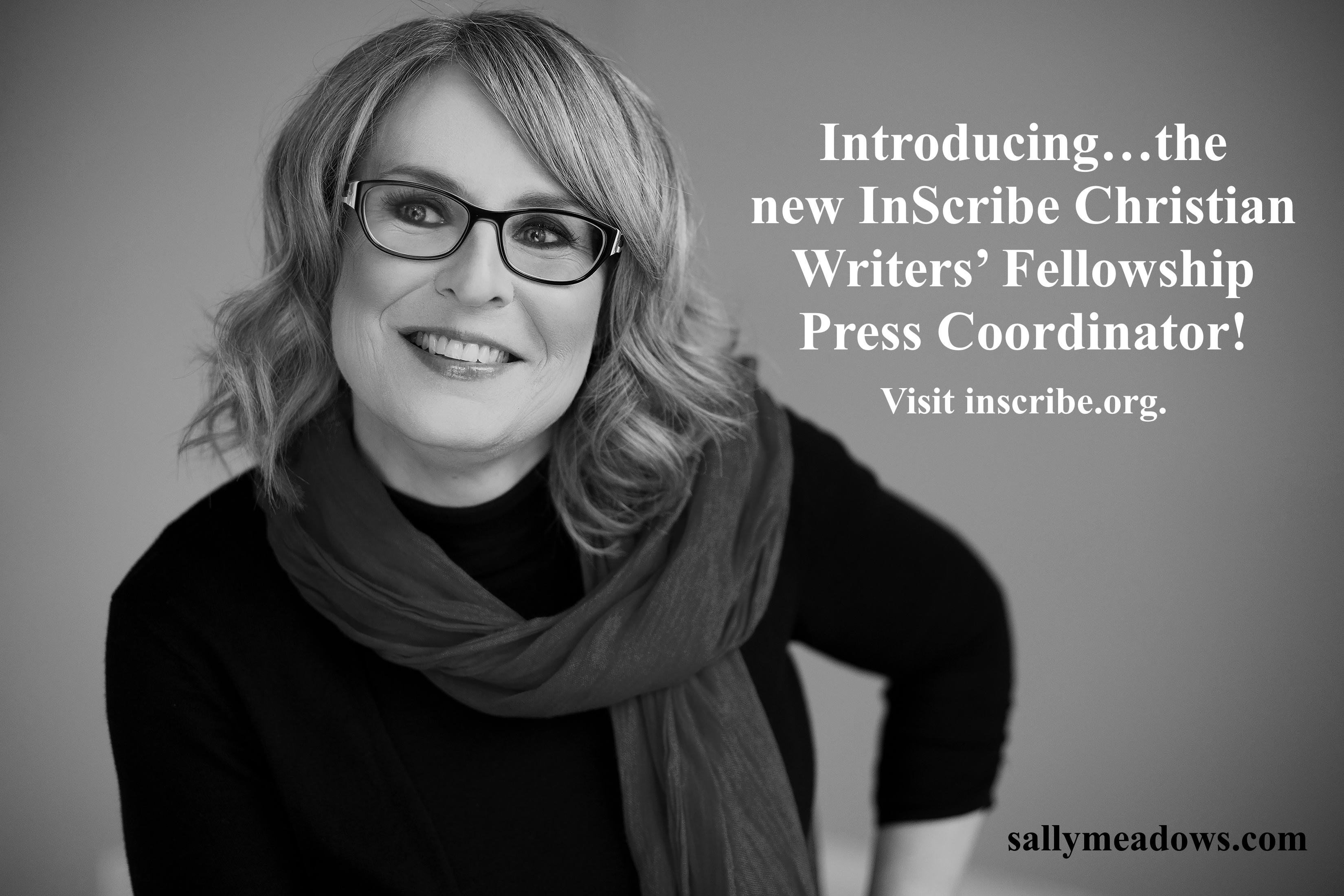 I had an amazing 2016 and I look forward to what the Lord has in store for 2017! I am entering this new year with a new word and a new Scripture to guide me along the way. 

My word for 2017 is HIGHER (see Isaiah 55:9 – "As the heavens are higher than the earth, so are my ways higher than your ways and my thoughts than your thoughts.")  
My Scripture (and theme) for 2017 is Ephesians 4:1:
 
"Live a life worthy of the calling you have received." 
 
Do you have a word or Scripture for 2017? Please share below!