When my husband and I met with our pastor and his wife this past January to share that I was stepping back from leading worship, I never dreamed that it would be the beginning of the end of our journey at the church we had served faithfully for five years. My husband and I left the meeting feeling deflated and unappreciated, and despite several attempts to push through our disappointment, we made the difficult decision to say good-bye to the place where we had once found hope and healing. 
Thus began a new season of what I can only describe as being in spiritual limbo. Although my husband and I continued to participate in our respective personal bible studies, I dearly and deeply missed being part of a committed community of believers. 
Life went on. Work kept us busy. My husband and I tried to come into agreement about finding a new church home. We couldn't, and ended up not going at all, for months. 
In July, our puppy Theo entered our lives (read more here). 
I had never owned a dog before, and was woefully ignorant about the demands of raising a puppy. I was angry and resentful towards my husband because he was the one who wanted a dog, but I was the one who ended up having to take care of him—at the expense of my writing career and my health (read more here).  
As the weeks stretched on, I couldn't seem to get on top of the exhaustion and stress I was feeling. Arguments with my husband escalated. After a particularly heated conversation one Sunday morning, I couldn't stand it any longer: I needed to be in Lord's house—with or without him. 
I prayed that the Lord would bring the name of a church to mind, and He did, one close to my home. I asked my husband if he wanted to come with me, but he chose to stay home to take care of the puppy instead. So off I went on my own. 
The moment I walked through the church doors, I knew it was a divine appointment. I was warmly welcomed with a smile and a handshake. The music was wonderfully worshipful, filling my eyes with tears. When the pastor spoke on the topic of "Extreme Makeover—Faith Edition," I was sure the Lord was speaking directly to me. (It was a topic that I connected with powerfully, as I had recently started watching home renovation television shows.) 
Later that day, as I reflected on the pastor's words, my thoughts went beyond his short sermon. Drawing on what I had learned from HGTV shows, I reminded myself that renovations often involve stripping a house down to its very foundation so that a more beautiful and functional home can be rebuilt. I saw with clarity that everything that had happened this year—from leaving our church to adopting a puppy to my health issues—was the Lord's way of stripping down the trappings of my frenetic life so I could take a breath, re-evaluate what I was doing and where I was going, tear down the walls and barriers that were preventing me from fulfilling His call on my life, and start to renovate. I was undergoing an extreme makeover of my life—my faith, my writing and music ministry, and my relationships, especially with Him—with the Master Builder Himself in charge. 
So as this year draws to a close, I praise God that I have found a new church home that is perfect for my family in this season. I praise God for restored health. I praise God that, as the puppy matures and my husband and I perfect our teamwork, I can once again start investing in those things that bring me life, give me purpose, and bring glory to His name. 
Today I say good-bye to the stress, anxiety, anger, and unsettledness of 2018; and say hello to a brand new year of rebuilding and renovating, in His name.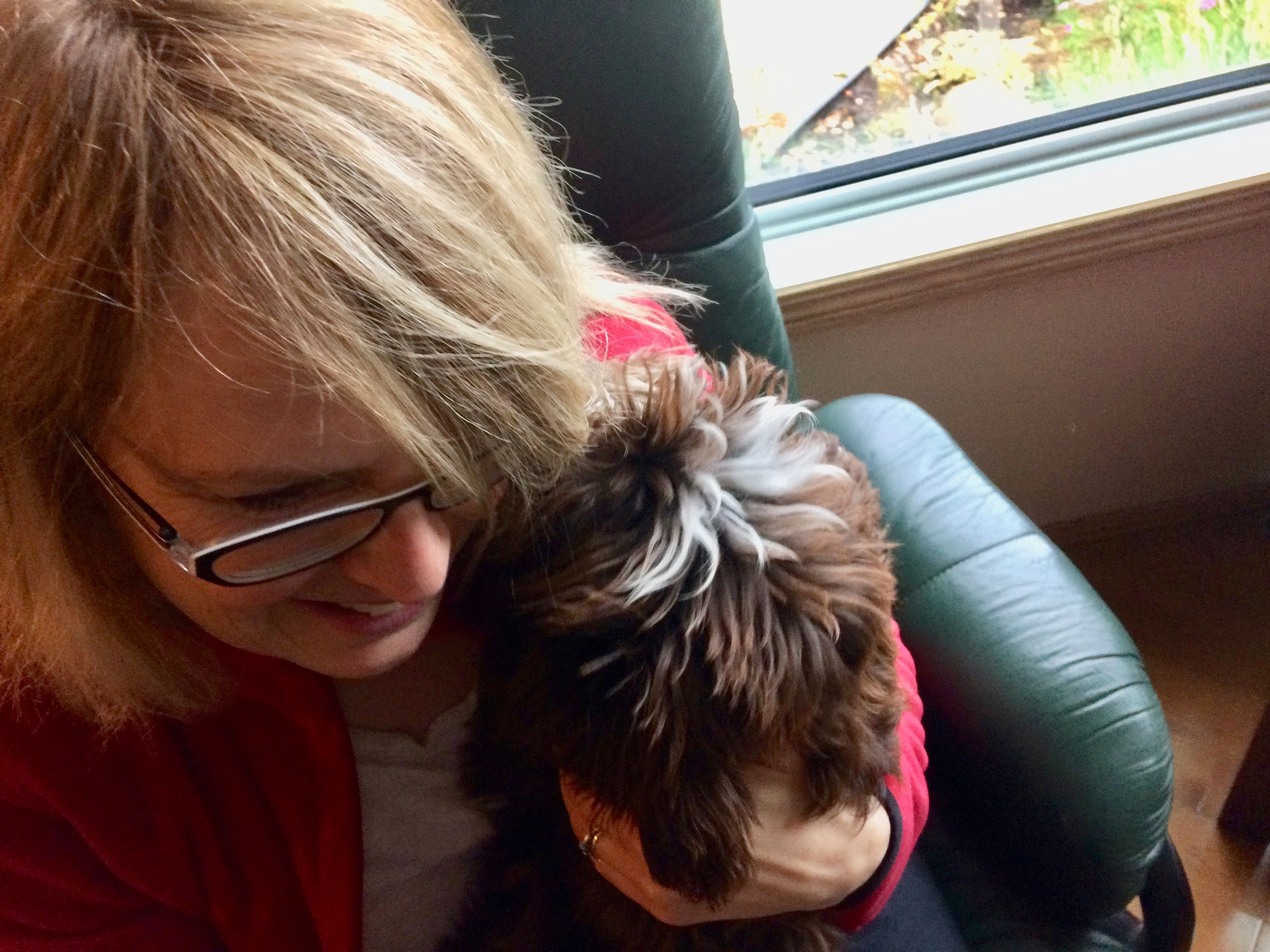 "Unless the Lord builds the house, the builders labor in vain" (Psalm 127:1; NIV).