In my last blog (click here to read), I shared ten tips for travelling safely during the pandemic, as well as the Scriptures that encouraged us to put our trust in the Lord that He would keep us safe throughout our travels. 
After months of dreaming and planning, and enduring multiple delays and frustrations, I shed no tears as we crossed the Canadian Prairies on our journey to a new life, despite the fact that we were leaving behind our home of 27 years. As we made our way towards the Manitoba-Ontario border, I did feel a pang of nostalgia as we passed by wheat fields stretching to the horizon and combines churning away at dusk. But I didn't stop to take one last photo. It was time to look forward, not back. 
We were awed by the spectacular scenery we passed as we crossed this great country of ours. I saw areas of the country that I had never seen before, marvelling at the majesty of the forests, the stern faces of bedrock flanking both sides of the road, and the rolling topography that at times was a little scary (yet somehow thrilling) to navigate. 
About a half hour into Ontario, my husband looked over at me and said, "It feels like we're home." 
Ontario had been our home for many years before we moved to Saskatchewan. I nodded thoughtfully. "Funny, I was just thinking the same thing!" Although Ontario wasn't our final destination, we somehow felt a measure of closure upon leaving the Prairies. 
Our first overnight stop in Ontario was Kenora. Although we had planned not to delay for touristy sights, I couldn't resist getting a photo with "Husky the Muskie" (a 12 m sculpture of a fish called a muskellunge). It's a quirky thing I do—when I see a giant statue, I just have to get a photo of myself with it!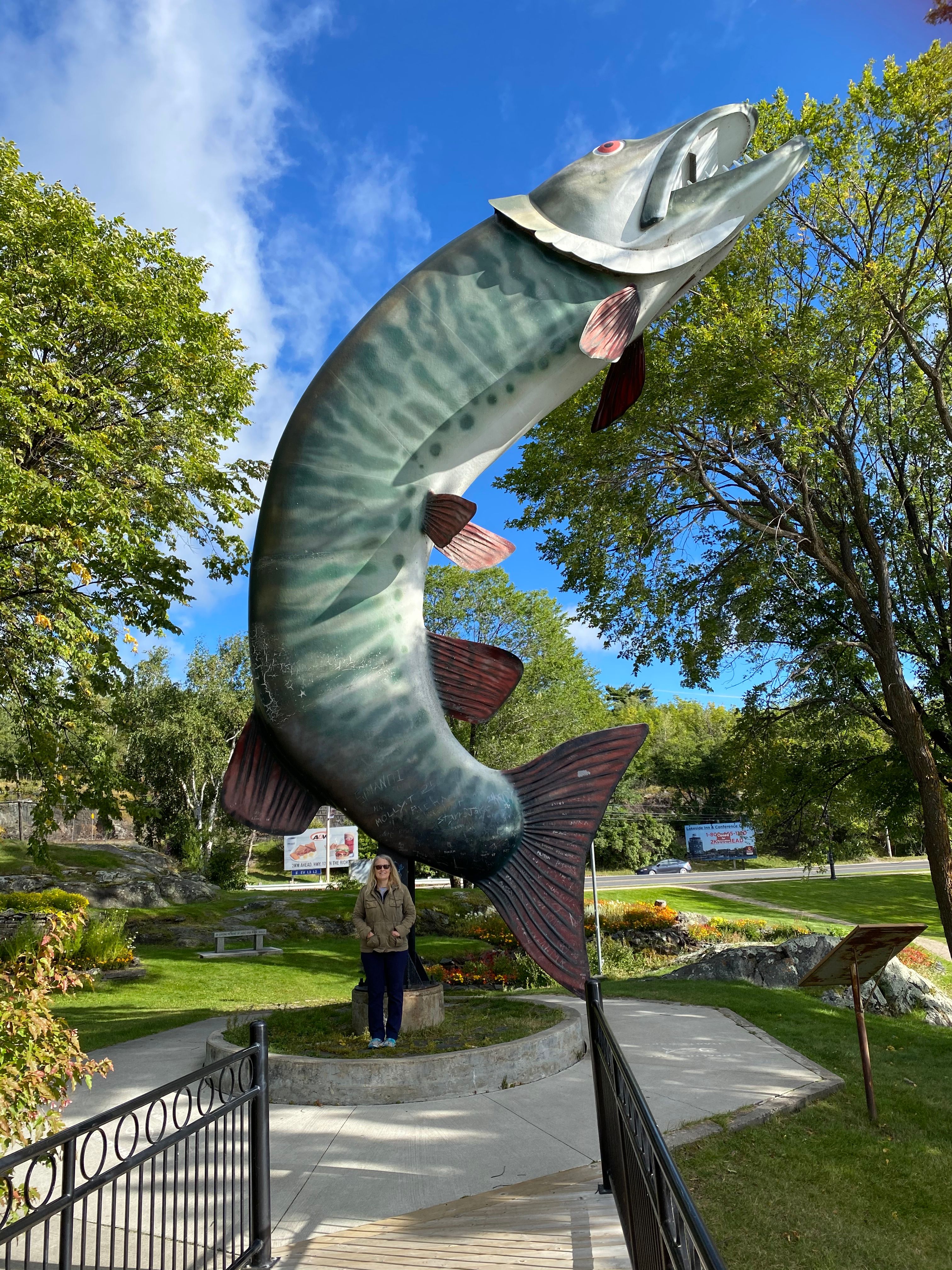 The second night we stayed in a lovely hotel in Thunder Bay. Thunder Bay is right on the edge of Lake Superior, and it was absolutely surreal to see the massive lakers (ships) juxtaposed against the downtown skyline.  I wish I had taken a photo, but by the time we finished supper after a long day of travelling, we had lost the light and the closest laker was little more than a massive brooding shadow in the mist. 
Our third stop in Ontario was in Wawa. I had been to Wawa decades before when I was a university student studying geology. I still have the photo of a fellow student in front of a statue of a huge Canada goose.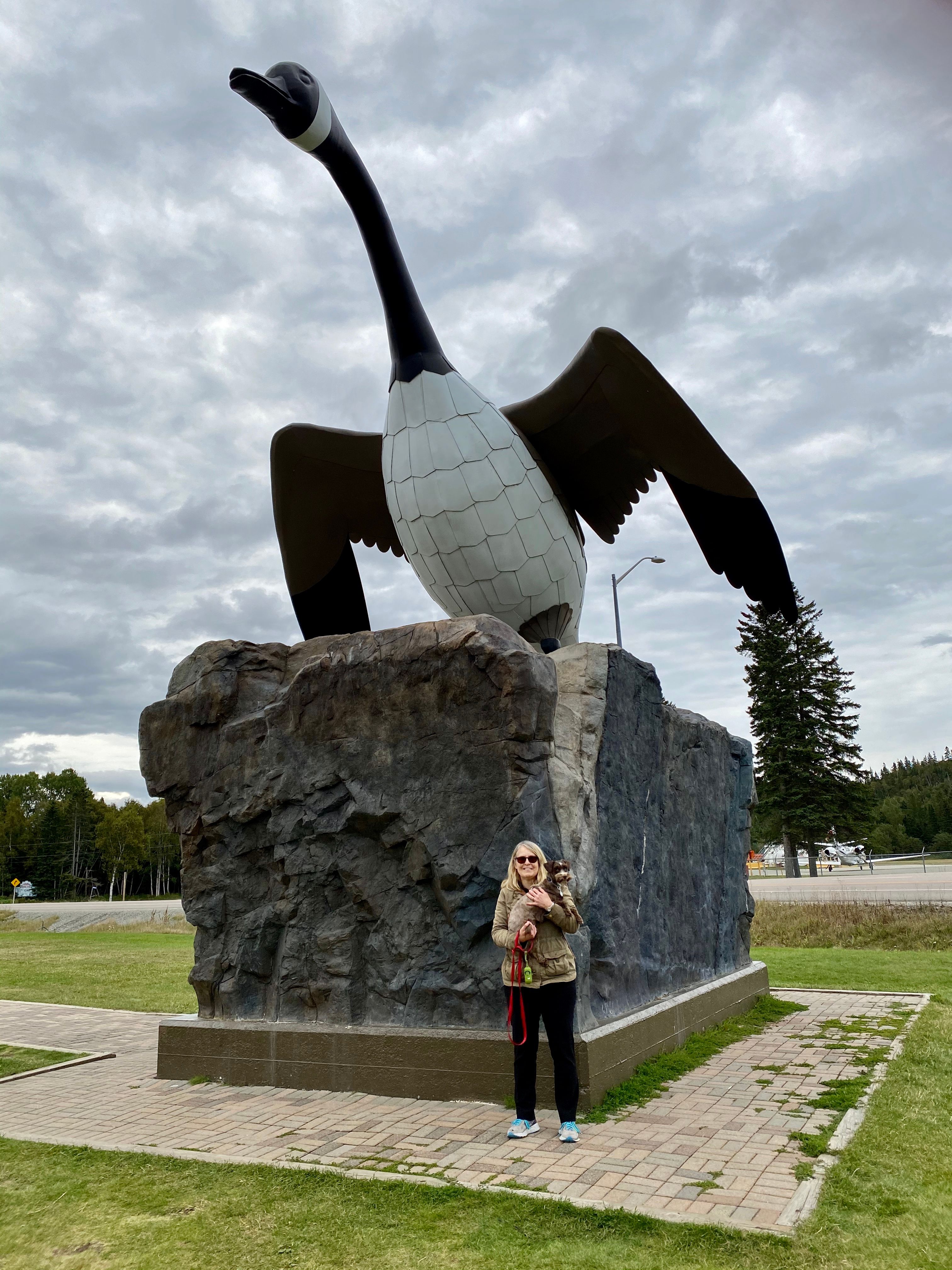 I felt strangely both at home and ill at ease being in this part of northern Ontario. Although I have travelled to and grown to appreciate many small northern communities over the years, I didn't feel altogether comfortable in Wawa. I think there was a lingering culture shock, even after these many years, when I was out in the field for the first time. Although I've grown to be more of an outdoorsy person, I certainly wasn't back in my 20s. 
I shrugged off my discomfort and concentrated on enjoying the present. Wawa was the place where our puppy Theo seemed to regain his happy demeanour as he had a chance to romp around in the green space around the motel and even spotted a rabbit. Poor pup, it must have been disorienting for him to be in a new place every night after spending almost his entire life in the same place. 
Wawa was also the only place on our trip where we had a sense of normalcy as travellers during a pandemic. Because we had the time that evening, we scooted around the area and saw a waterfall, a bear snacking on blueberries, and a flock of sandhill cranes. Sandhill cranes are a familiar sight on the prairies, and never in a million years did I expect to see them in northern Ontario!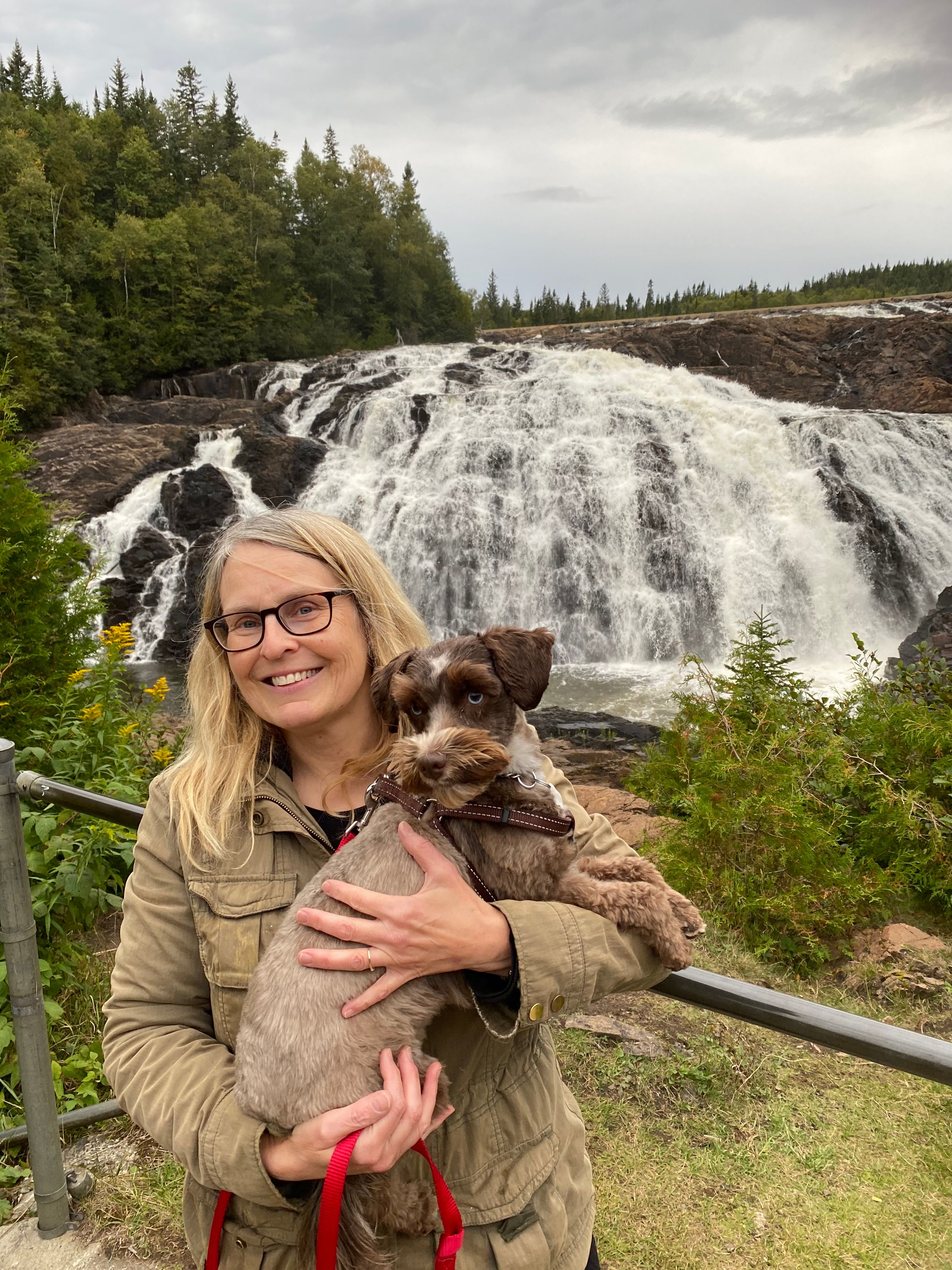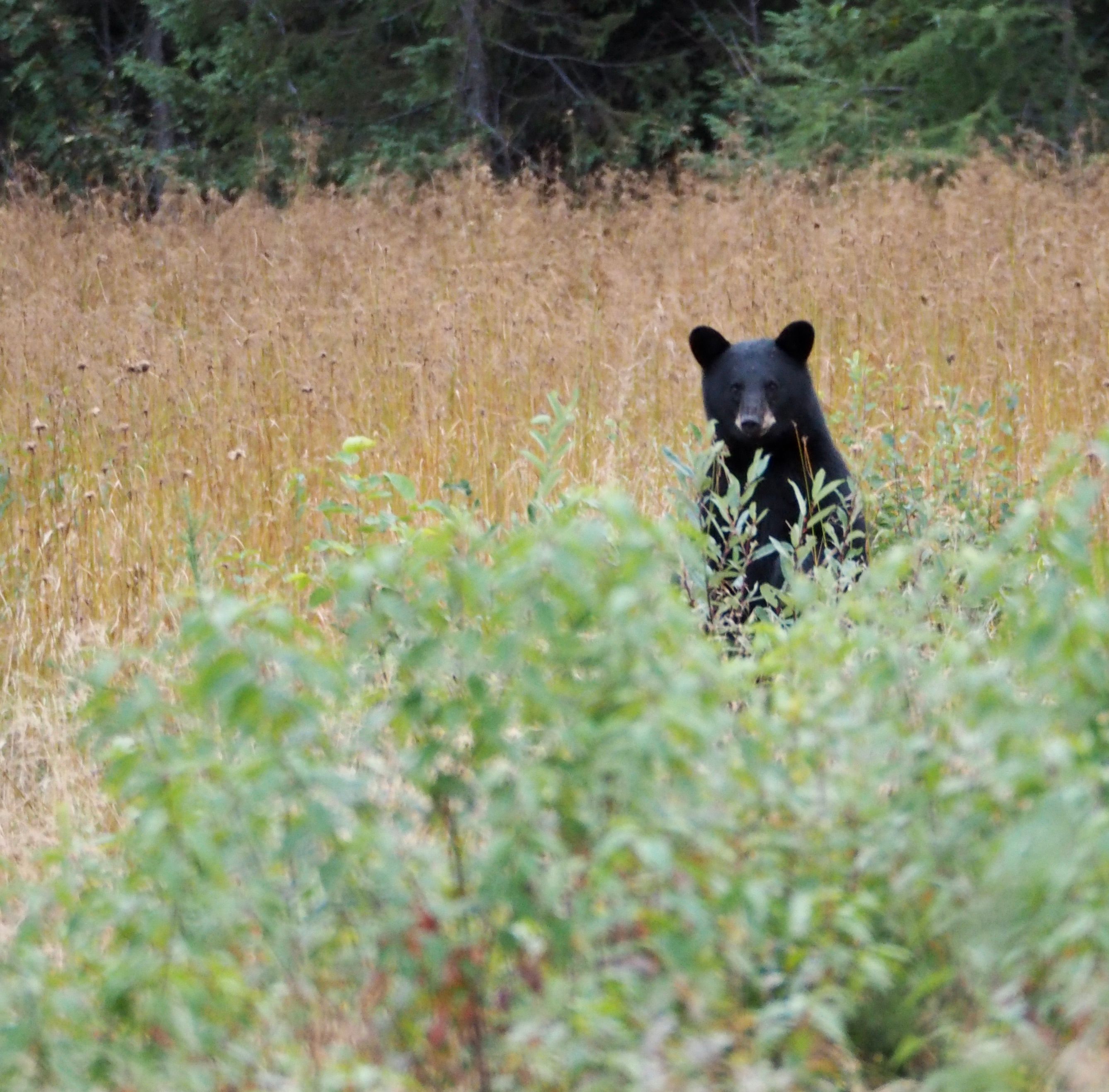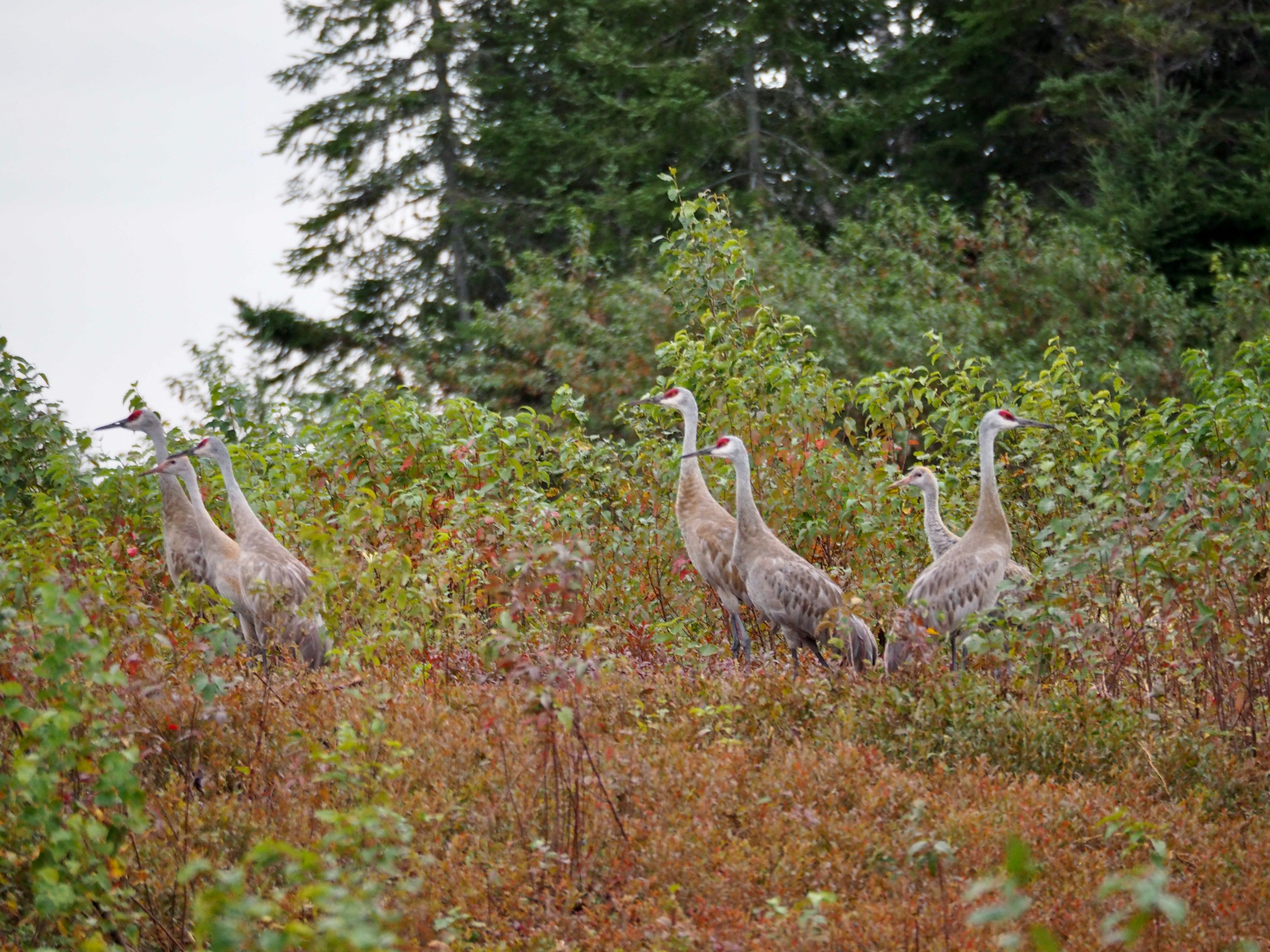 Wawa was also the place where we also got confirmation that our house had officially SOLD!
Hurray! 
Although Wawa in many ways was a balm to our soul, our night at the motel was not without its challenges. At one point we heard gunshots—the following day we learned that a bear had wandered onto the motel grounds and the owner shot her rifle as a warning—it was the place I got the worst sleep of the entire trip as I had an allergic reaction to something in the room that caused intense itching on the joints of my arms and legs. Weird! 
As we made our way to Sudbury the next day, I was bowled over once again by the scenery, which rivalled some of the most beautiful places I have seen in Canada. The steep rock faces, the vastness of the lake reminiscent of an ocean, and the lovely sandy beaches we passed will forever be imprinted on my mind. 
Despite many stretches where we had poor cell phone reception, I was busy on and off all day continuing to finalize details of our house sale and purchase. 
When we reached Sudbury, I was delighted with our lovely suite. I am grateful that I got a good night's sleep, as the next day was going to be our longest—and as it turns out, most difficult—day of travelling.
Click here to read the next instalment of "Prairie Girl Goes Coastal."