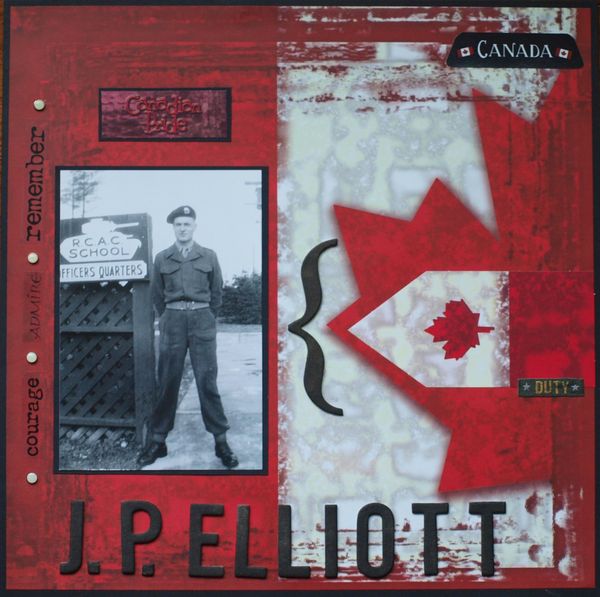 My father John was born into a farming family in southwestern Saskatchewan, the youngest of three children. This is his family's homestead. I wonder if he had any inkling as a boy that one day he would travel the world and meet some of the most famous people in modern history!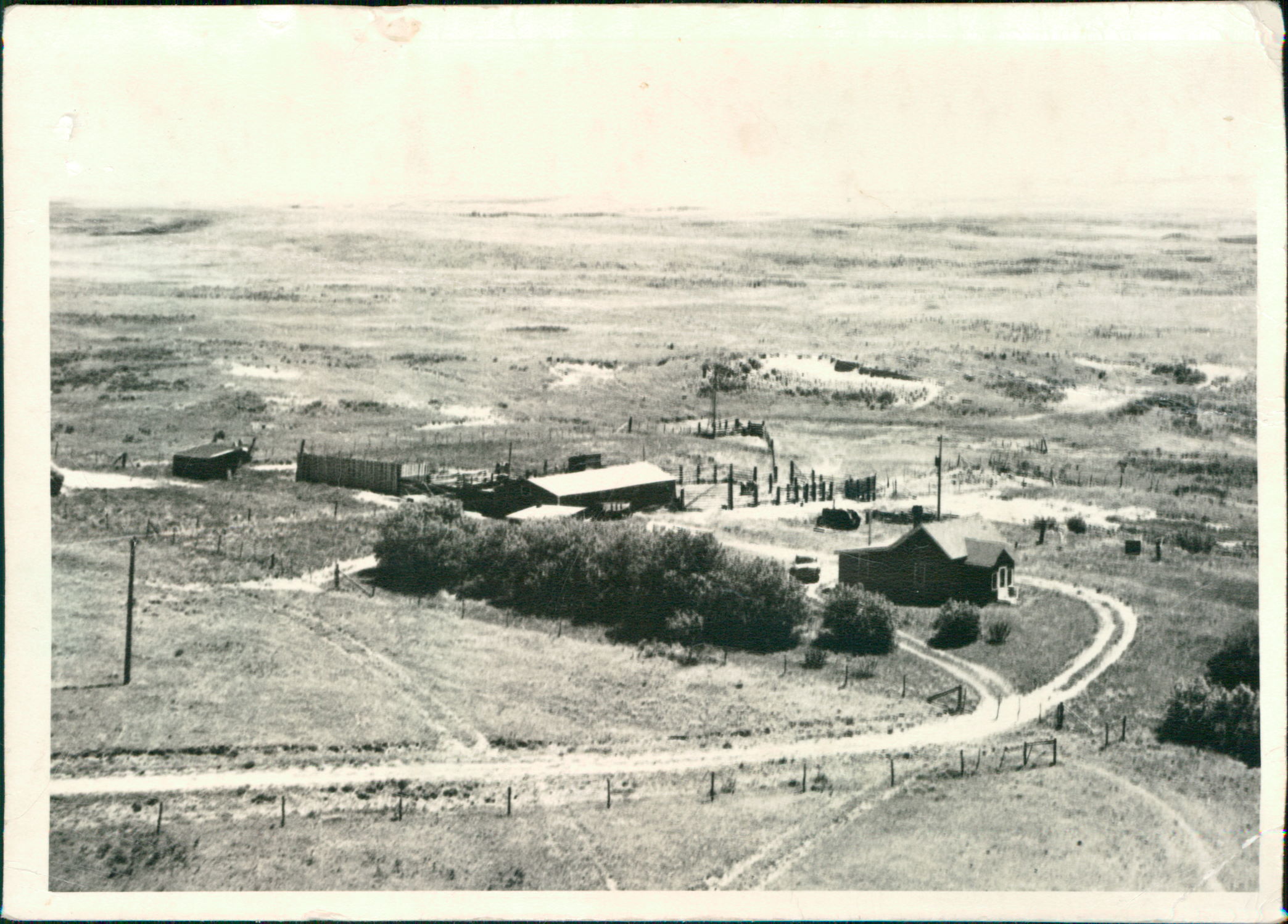 This is my father's mother, who, sadly, died when he was a teenager. My father told me on a number of occasions that I reminded him of her. I take great comfort in that, as she was a believer in Christ.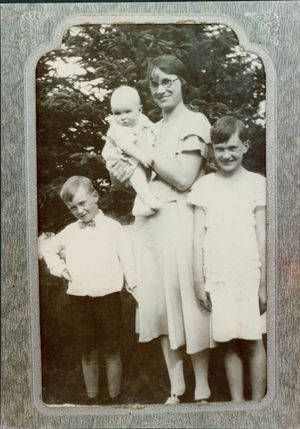 During the 1940s, my father joined the cadet corps. When he was 16, he enrolled as a trooper in the 14th Canadian Hussars. In his last year of high school, my dad applied to and was accepted at the University of Saskatchewan's College of Engineering in Saskatoon (which interestingly enough I later worked for and from which my son graduated two years ago). However, a military career beckoned. At 17 my father took specialized training to become an officer with the Canadian Armed Forces. While at a summer camp with his unit, he cheated death when he was struck by lightning. Here is a photo of my dad as a teenager (on the right) with his two siblings.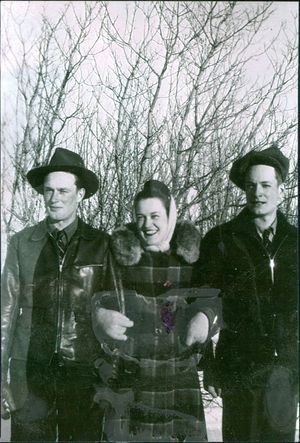 My dad had volunteered to serve in Korea but the supply of Royal Canadian Armoured Corps officers exceeded the demand. He was placed on a waiting list, only to be called to the regular force as a Second Lieutenant with the Royal Canadian Dragoons. In 1951 he was one of three officers called for ceremonial duties in connection with the visit to Ottawa, Canada's capital city, of then British Prime Minister Winston Churchill, where he was asked to be presented for inspection by the Prime Minister himself. It was a moment of great pride I'm sure he never forgot.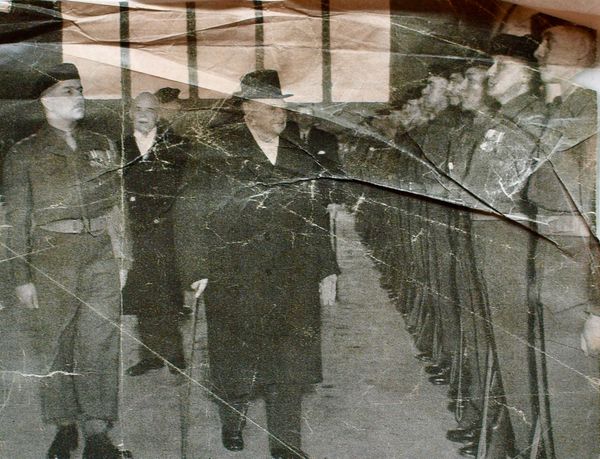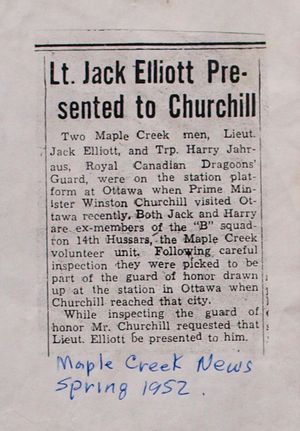 My father was promoted to Lieutenant in 1954 and was given permission to marry my mother, Joan. In 1957, he became a member of the 8th Canadian Hussars. In 1959, he was promoted to Captain and posted to Germany. My whole family—at that time, my parents and my two older brothers—moved there.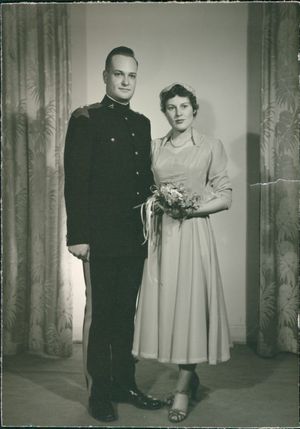 In Germany, my father had the opportunity to be on an exchange with an army tank battalion on an American base farther south, and there met the most famous GI in American history—Elvis Presley! In fact, Elvis, became my father's driver, and together they spent several days exploring the military base. Here is an article my father wrote about the experience.
 
 
A couple of years later, the whole family—now including my older sister, who was born in Germany—moved once again while my father attended specialized training in the southern part of England, where I was born. I was just over a year old when my family moved back to Canada. (In the photo below, my father is third from the left.)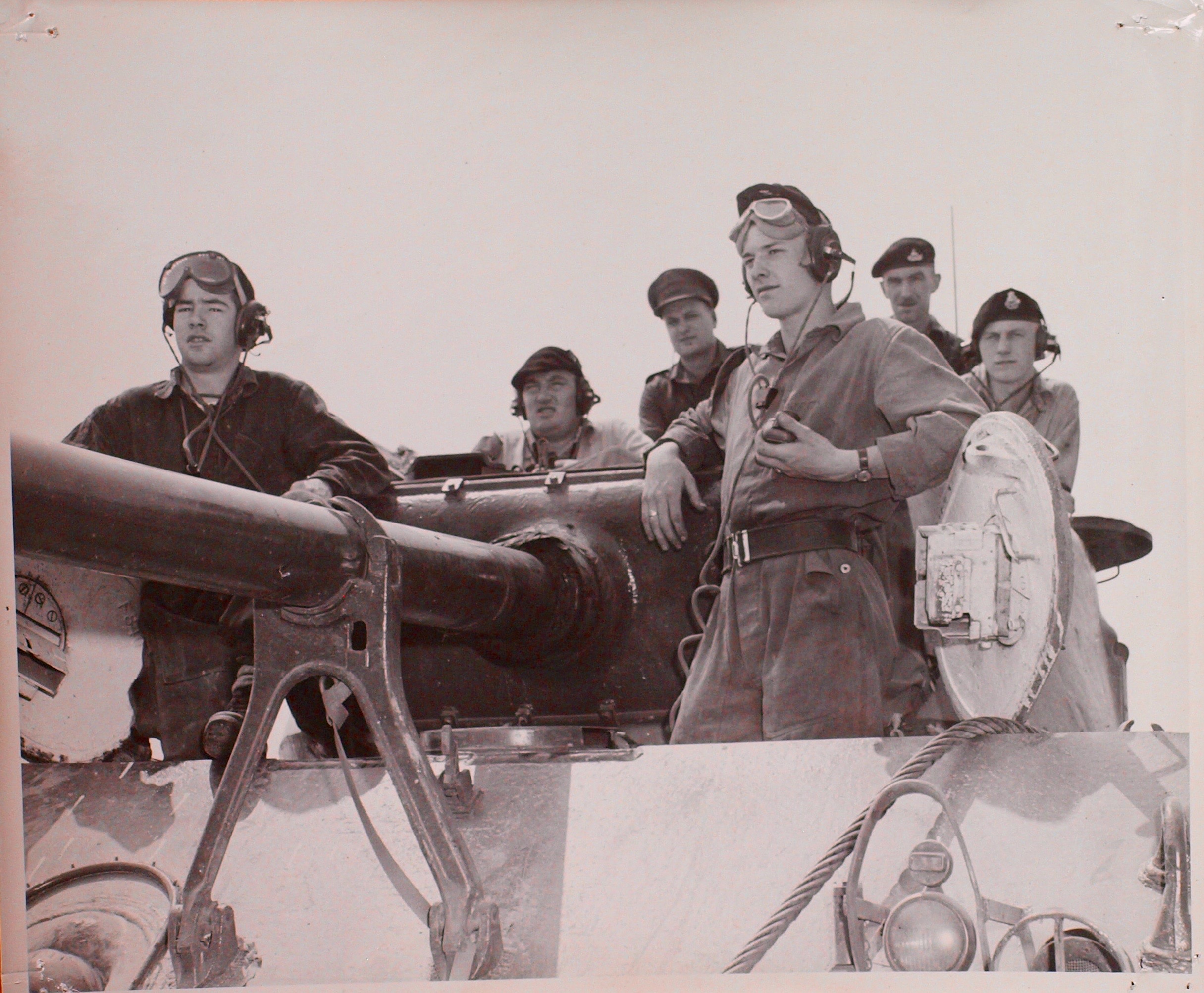 Over the course of his career, my father held various armoured, personnel, operational, policy, and staff posts. He served two times as a United Nations peacekeeper in the Middle East. The first time my father went, in 1967—as a Major—he escaped death once again when he survived a heart attack on the Golan Heights. The second time he went was in the 70s. Here is a snapshot of a letter my father wrote me while he was in Damascus.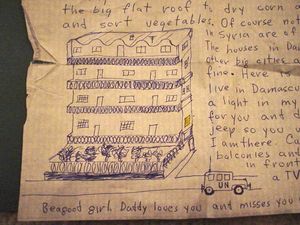 Having my father away was hard on my whole family, especially my mother, who had just borne a fifth child, my younger brother, before my father left in 1967 to serve as a UN peacekeeper for an entire year. But such is the sacrifice of the families of those called to the military. Let's remember them in our prayers as well as military personnel. 

My father received a number of citations for his excellent work and commitment while employed by the Department of National Defence. He was innovative in his approach and he deeply loved and respected the Canadian military. In his retirement, he wrote many letters-to-the-editor to the city newspaper reflecting on current events through his unique lens as a former military officer (see article on his encounter with Elvis Presley above).  After all, he was right in the midst of some of the most significant military events of the 50s, 60s, 70s, and 80s. (He is on the far left crossing his arms in the photo below.)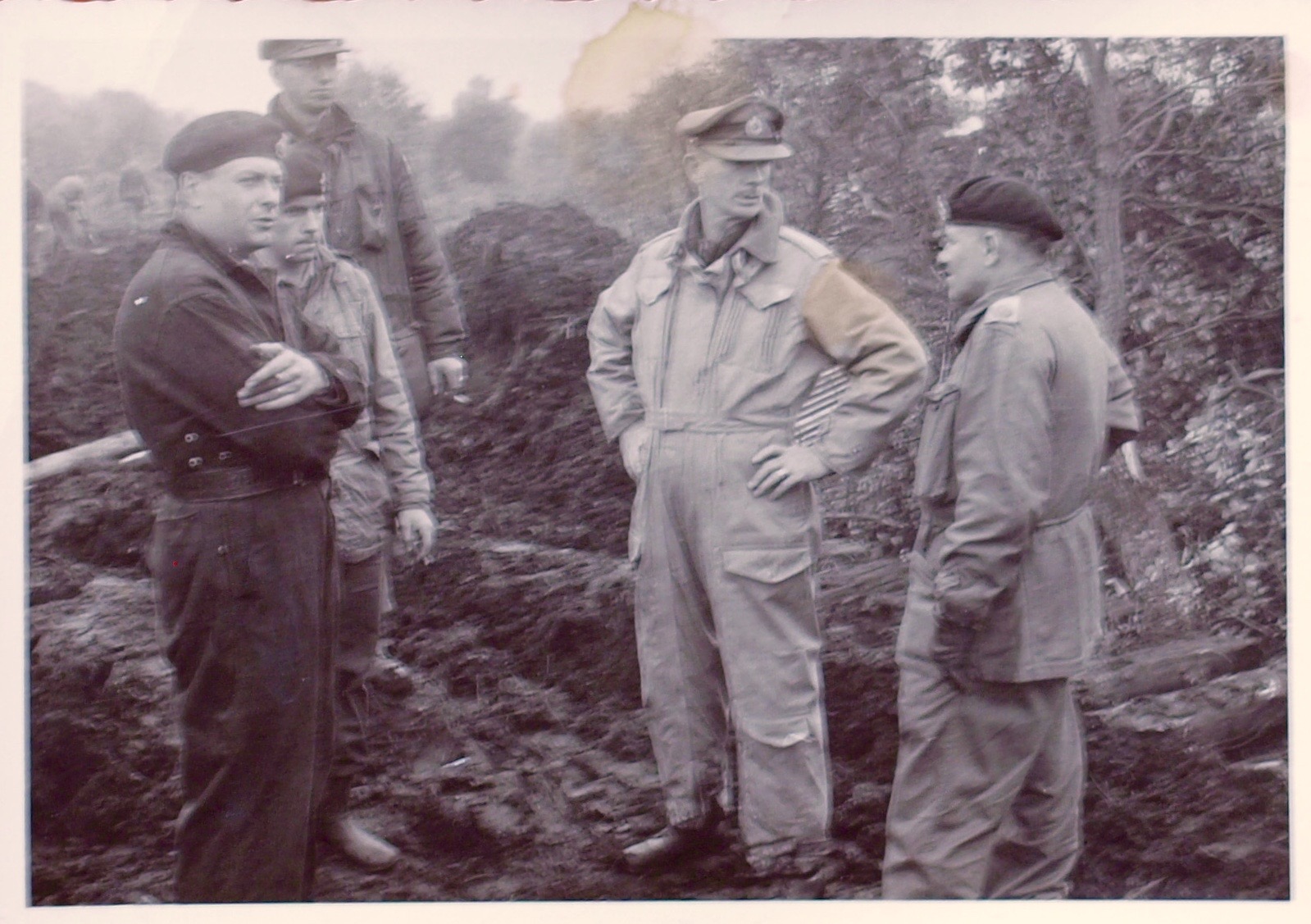 I am incredibly proud of my father's military career. As a United Nations peacekeeper, he is part of the collective group that received the 1988 Nobel Peace Prize. Here is the jacket he wore in the Middle East.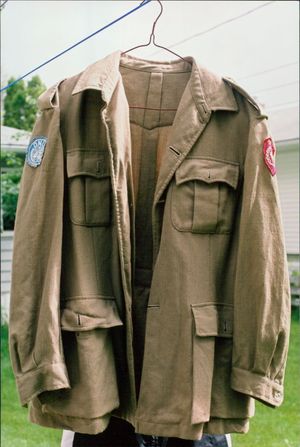 My father's last few years of life were not easy. His physical, mental, and emotional health rapidly declined. The years of being cramped into tanks had long-lasting effects on his physical health, notably on his legs, such that he was virtually immobile the last two years of his life. And the incredible stress and responsibility of his job drove him to alcohol, which no doubt contributed to his long-term ill health.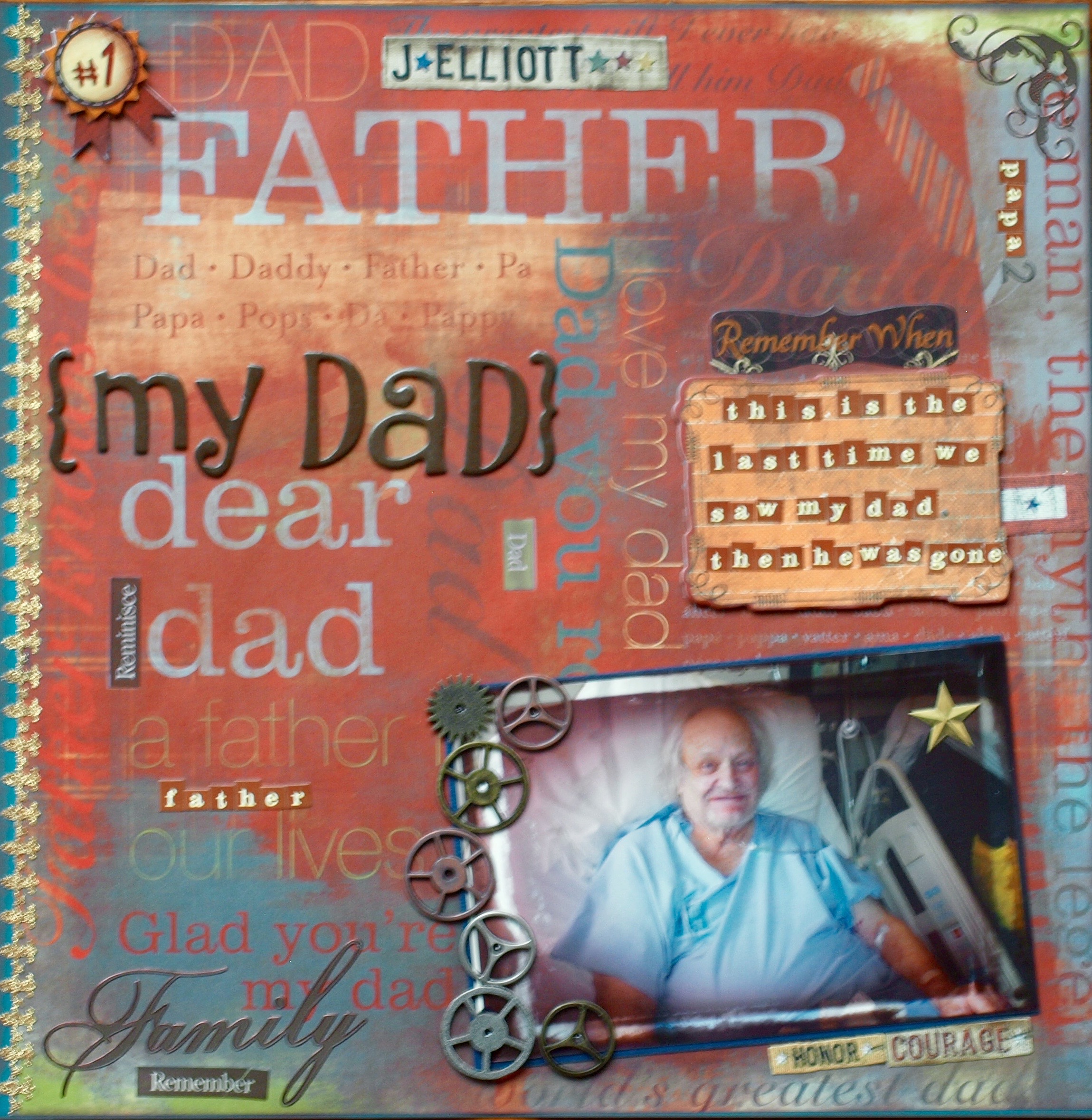 My dad passed away in 2008 from a bout of pneumonia a few months after he was hospitalized with congestive heart failure (see above). I am incredibly grateful that my husband, children, and I had the opportunity to pray for him while he was in the hospital. And when he passed away, the Lord gave me the strength to do the eulogy at his funeral.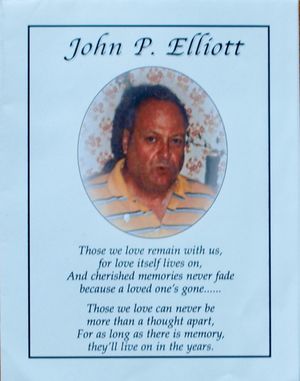 My father has impacted me through both his life and his death. He was intelligent and witty, and despite being absent for a good portion of my formative years, always had a knack of saying exactly the right thing at exactly the right time. In his death, I feel compelled to honour his memory and take up his legacy of family storyteller.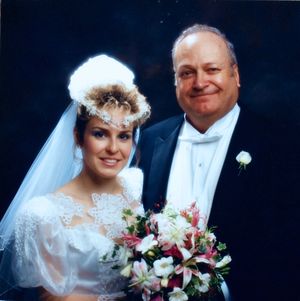 This summer I visited my father's grave for the first time since he passed away eight years ago. I had no idea back then how much I would miss him, or that he would have such a big impact on my life, and now my career, for this storyteller has fully embraced her new role as author. 

I am, and will always be, my father's daughter. Love you, dad.