Hi! My name is Theo.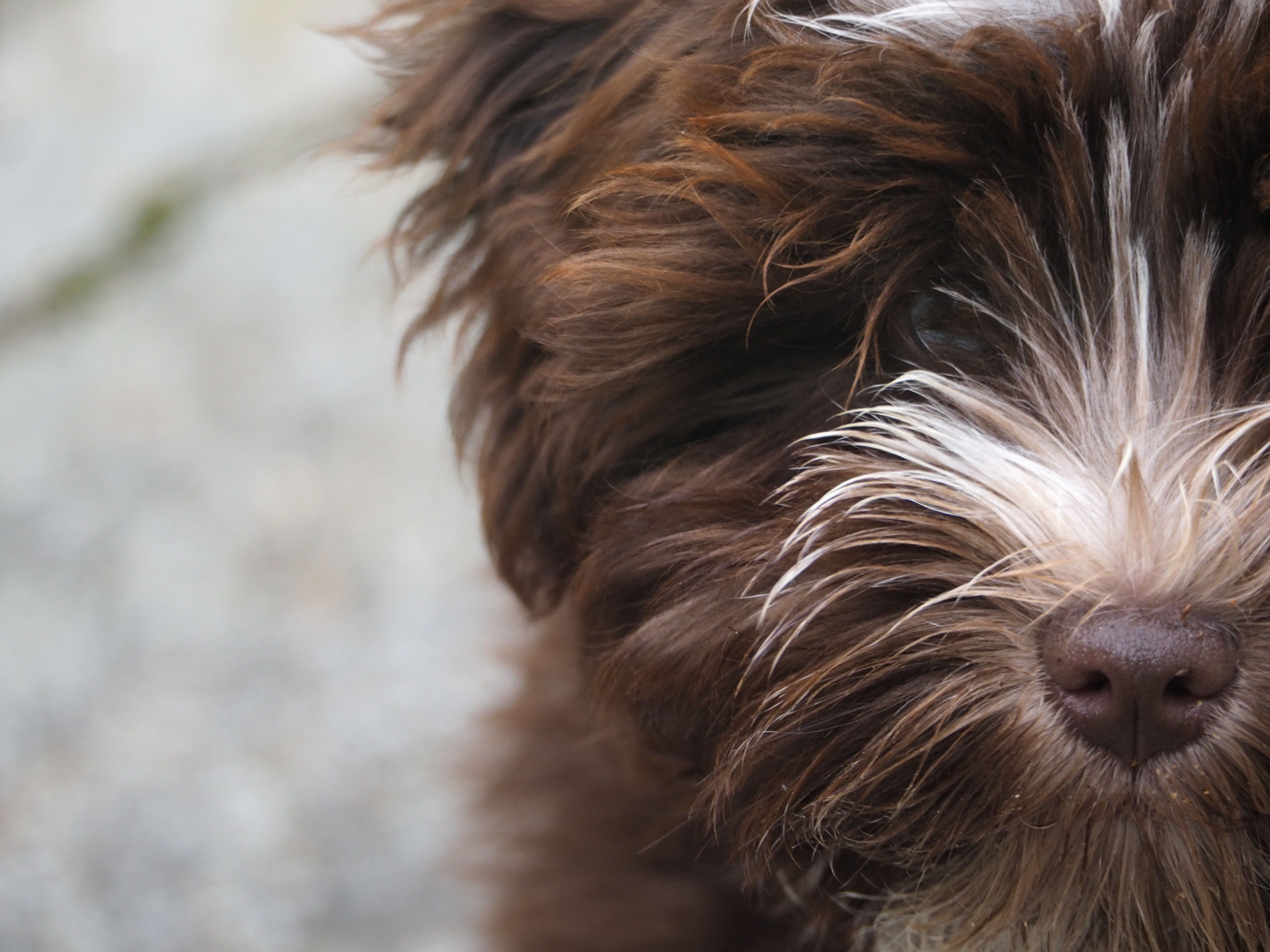 My birth parents are Icey (from Nevada; white with blue eyes) and Sherriff (caramel brown with brown eyes). My new mum and dad adopted me when I was 11 weeks old. Look how small I am!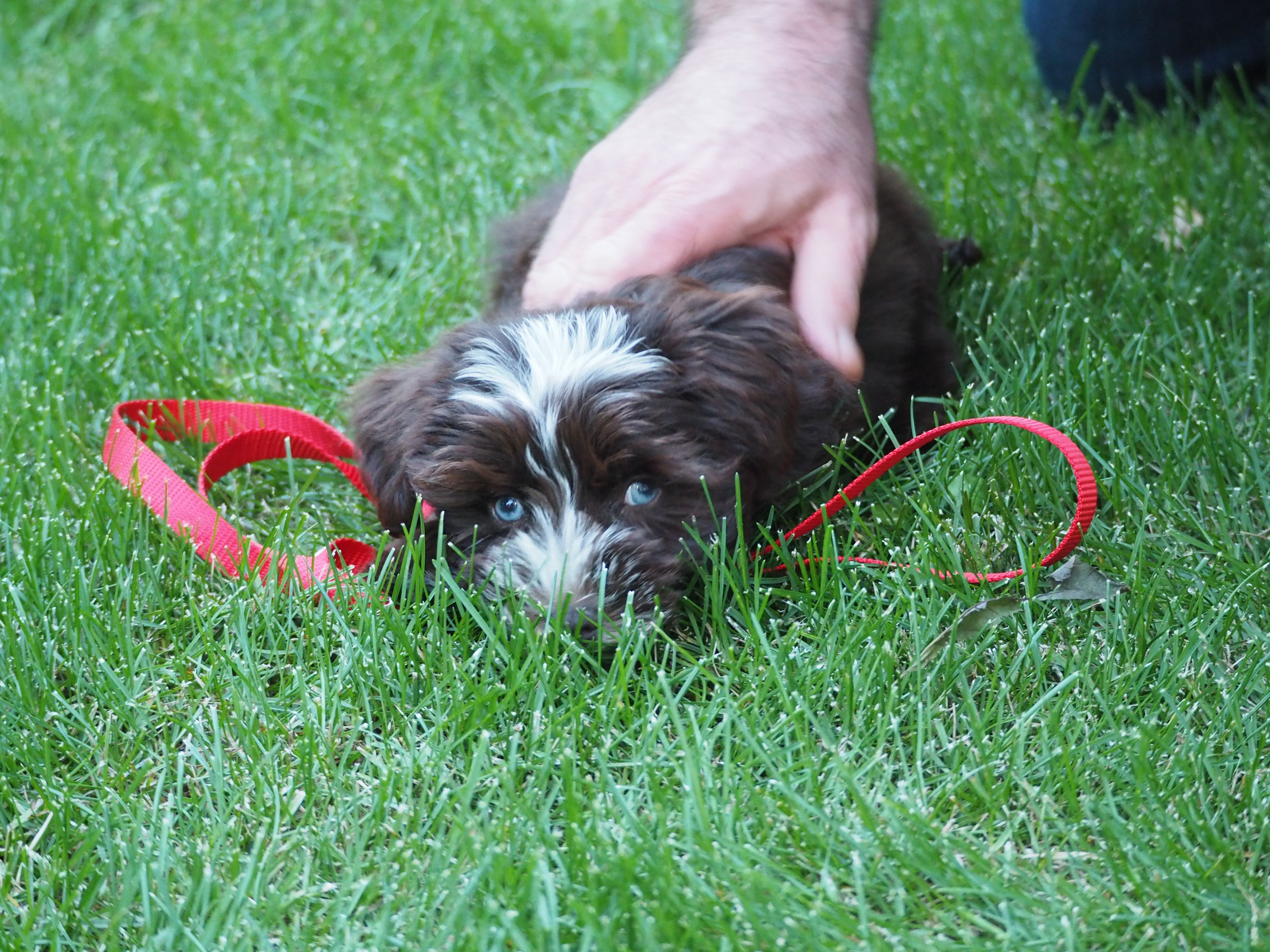 Here I am with my new mum.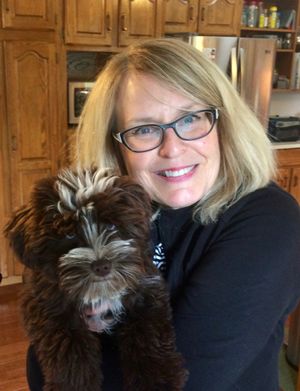 Here I am with my new dad.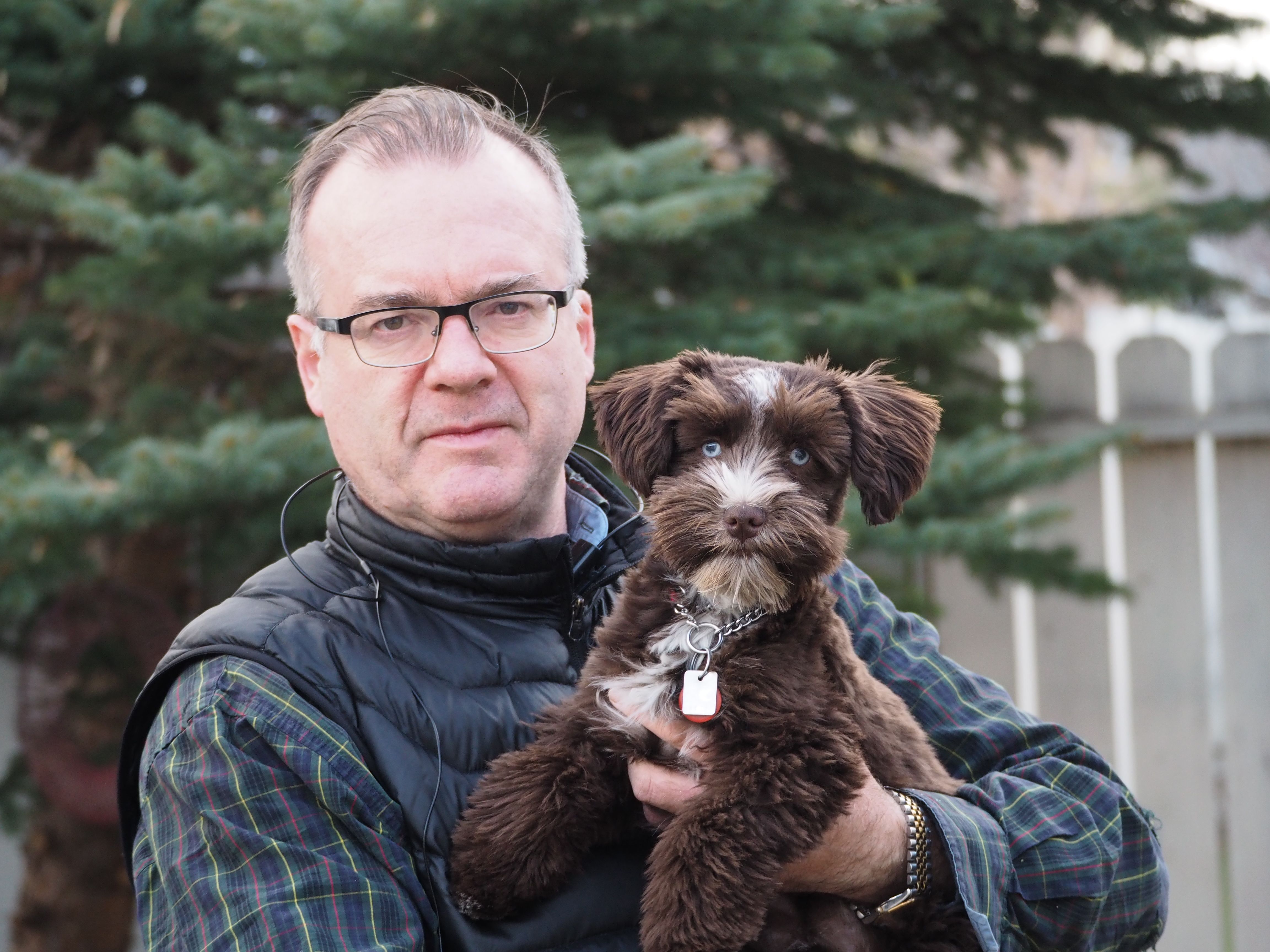 My favourite toy is my teddy. I sleep with him almost every night.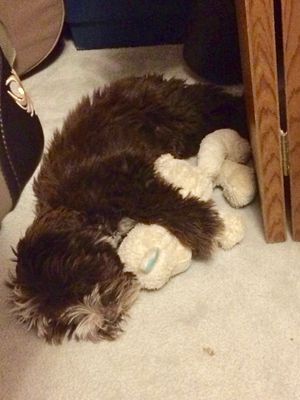 My mum and dad have been working hard to train me. Now that I'm bigger they don't have to put gates up anymore like they did when I was young.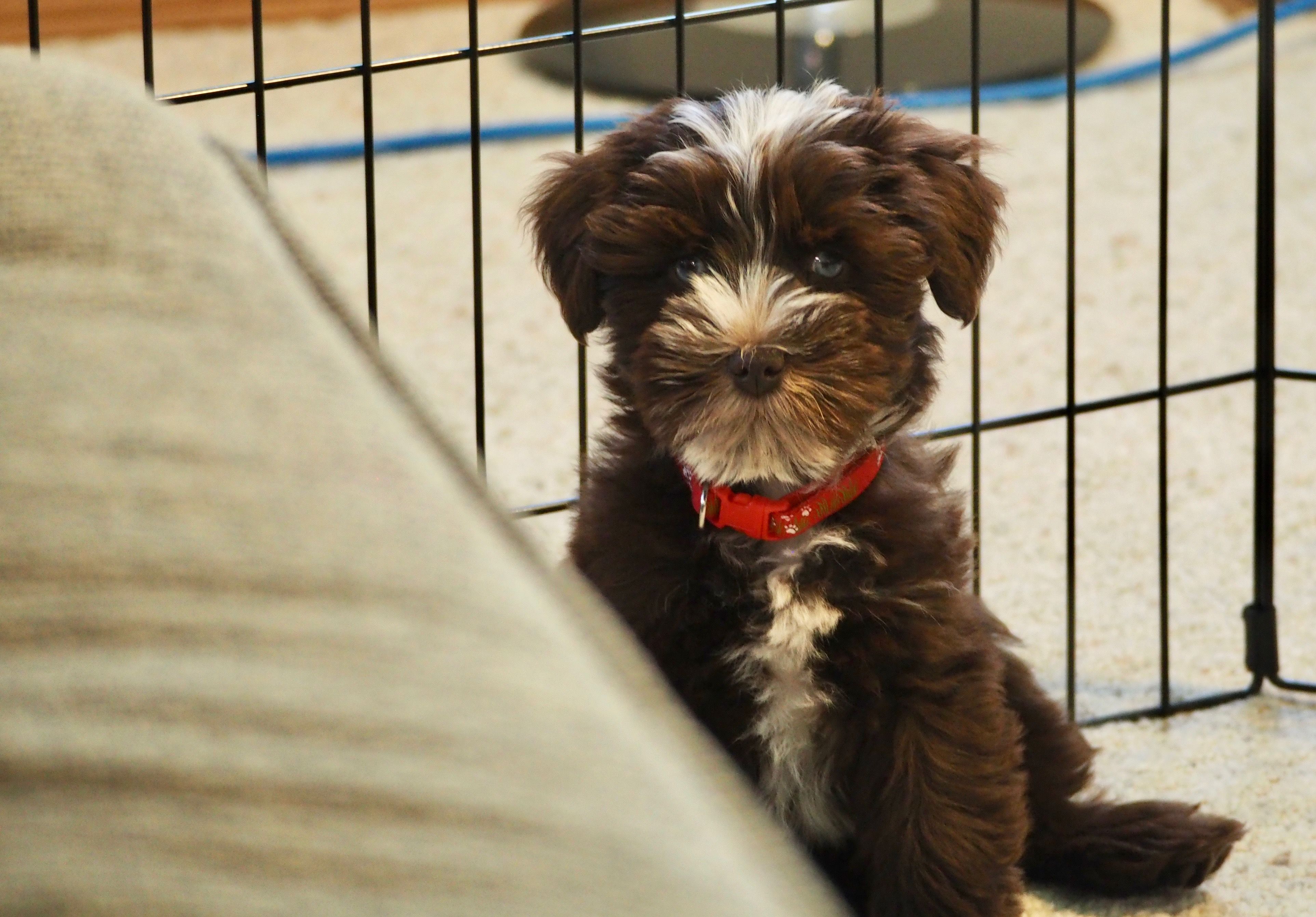 I like chewing on lots of kinds of things. My mum and dad are trying to get me to stop chewing things I shouldn't.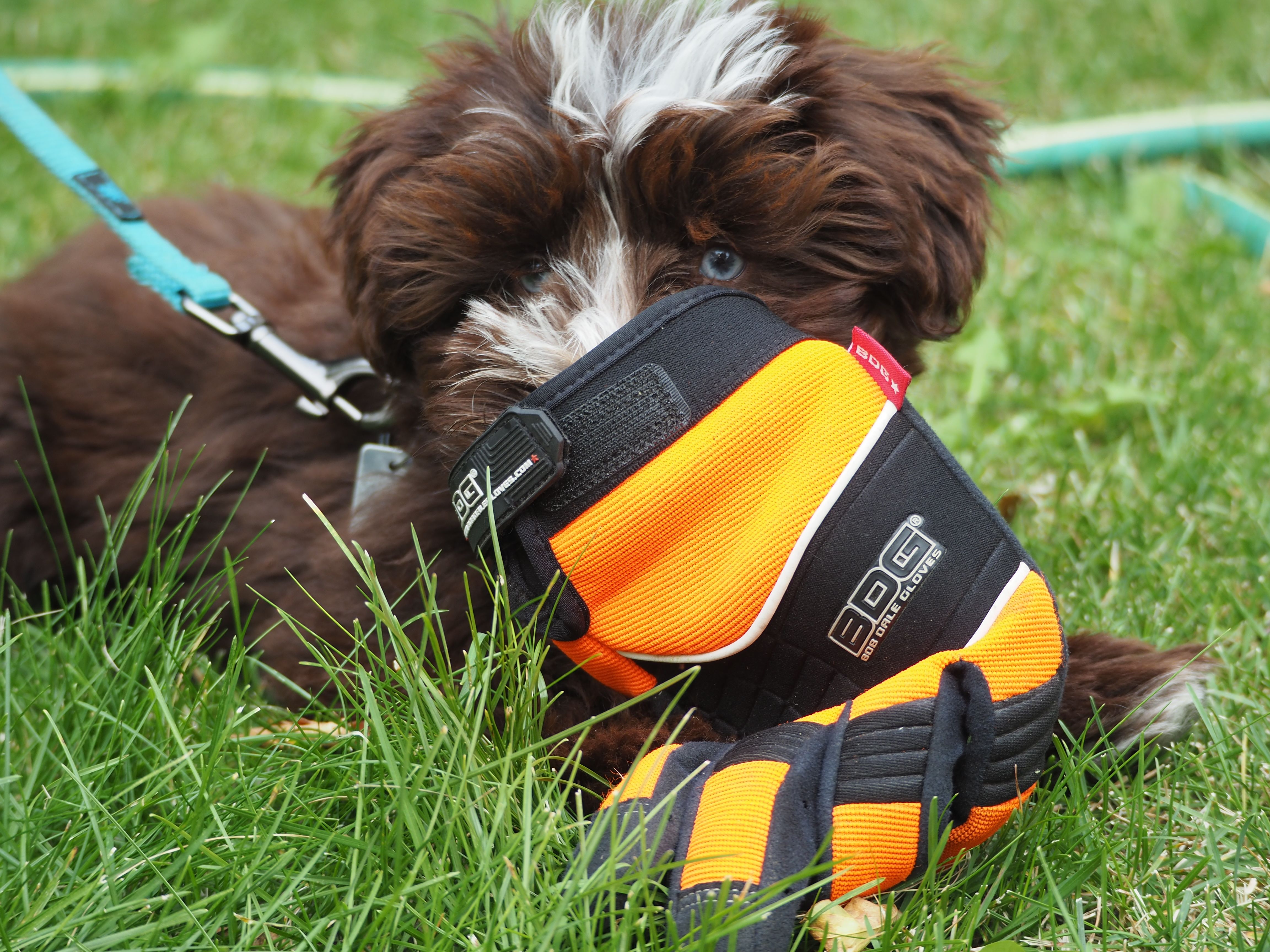 I love going for rides in the car in my booster seat!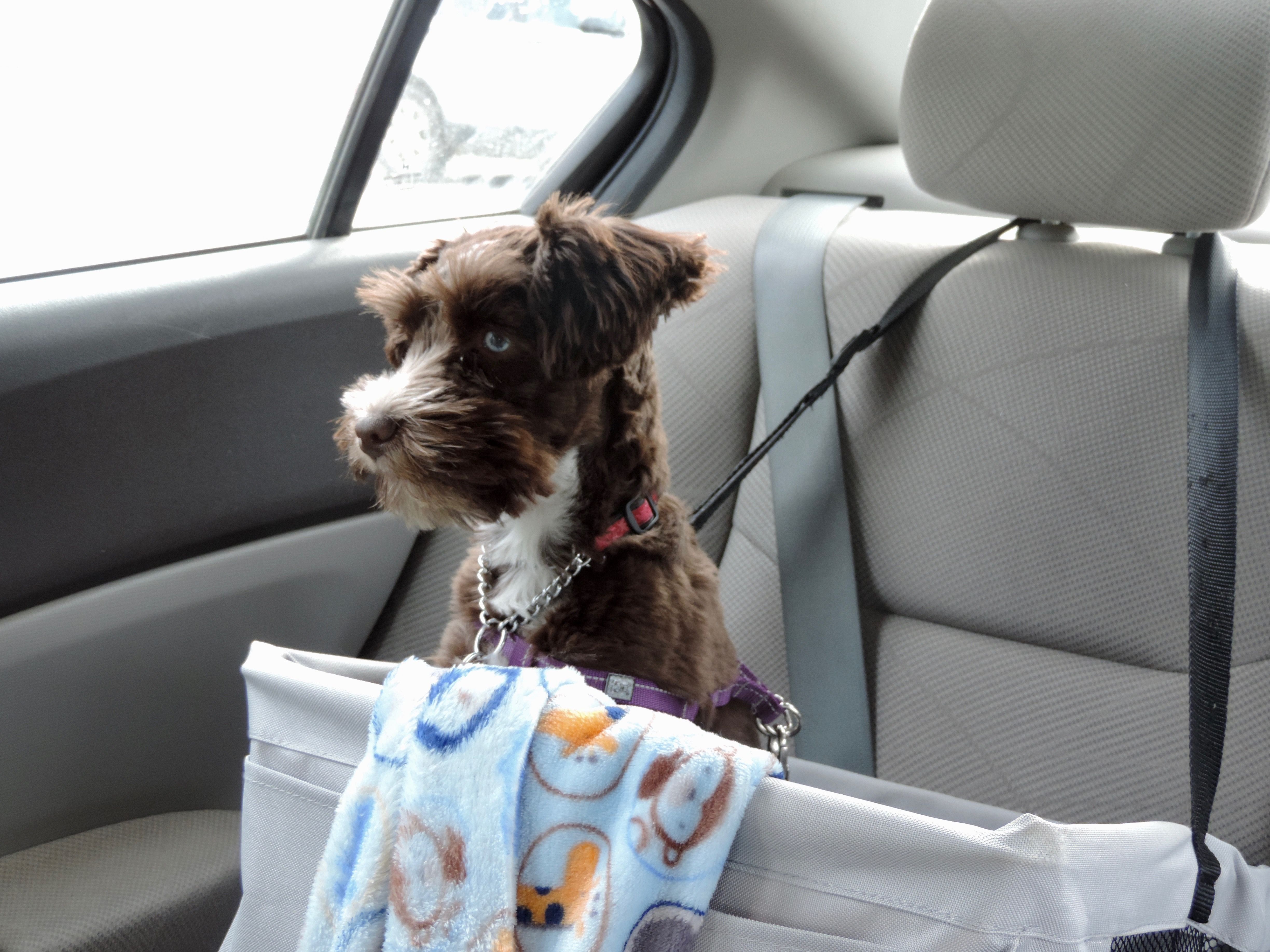 My best friend is Finlay, who I met at puppy training classes.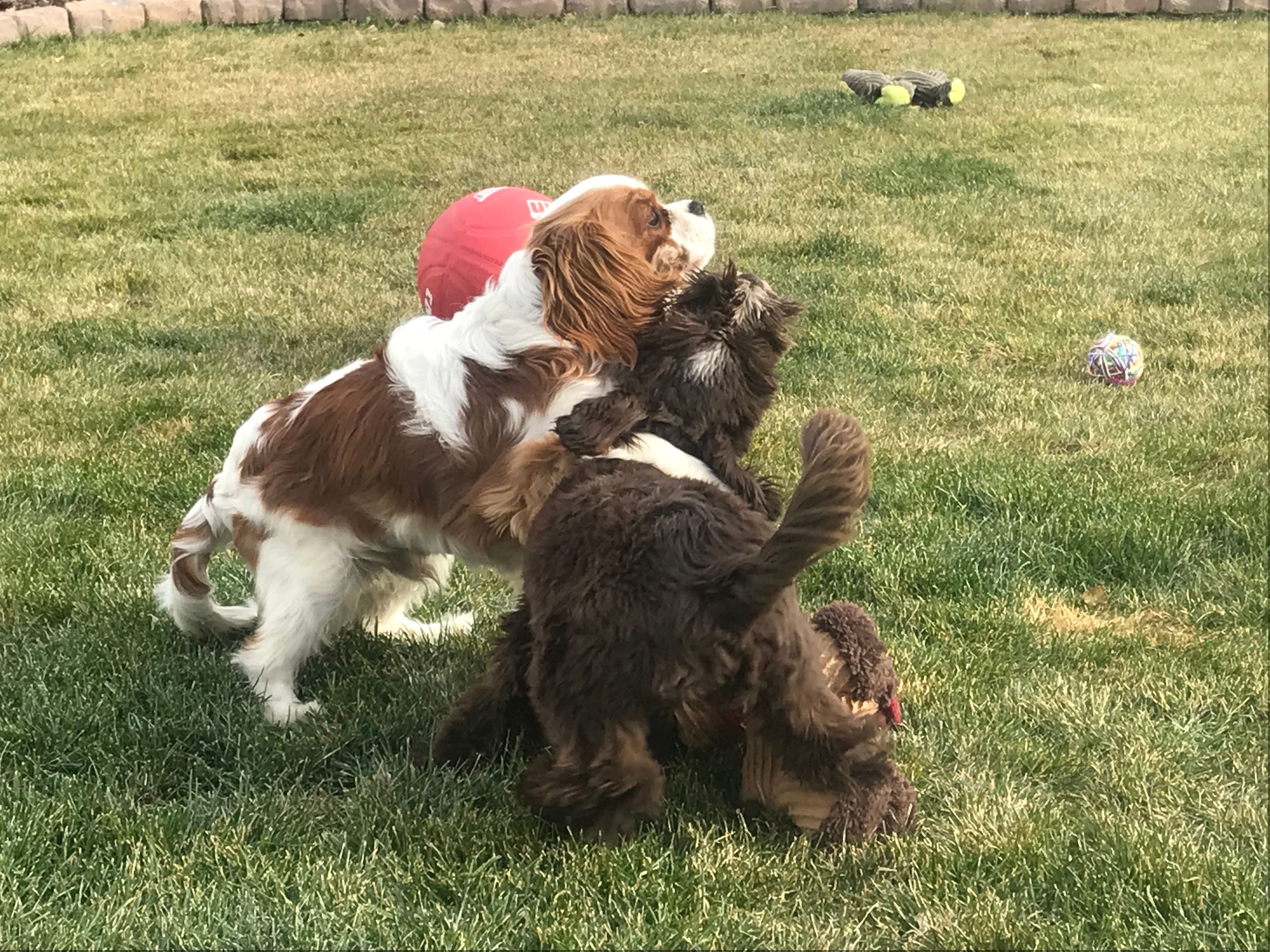 This is what I looked like after I got my very first grooming. My mum didn't even recognize me under all that hair!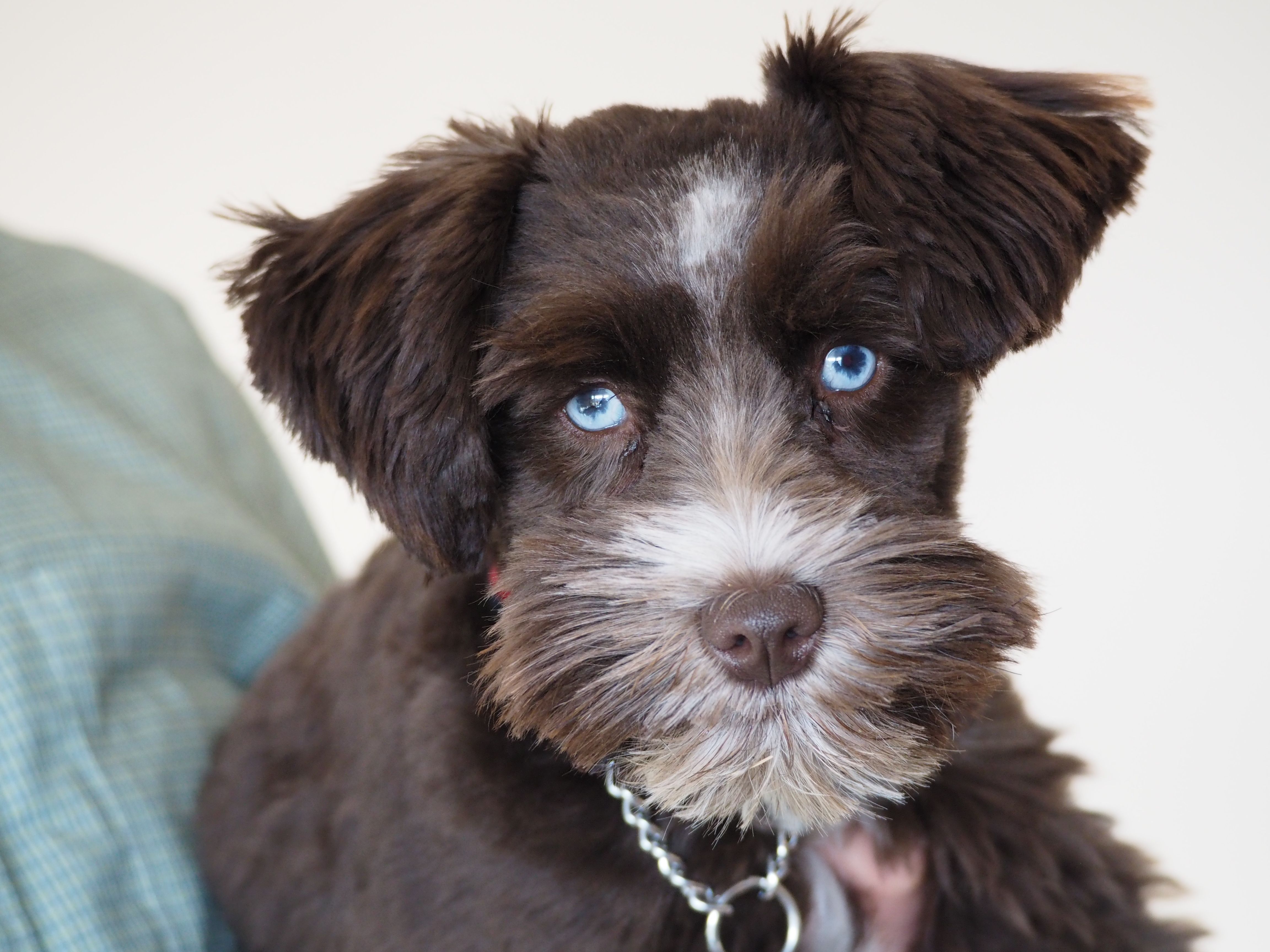 The first time I saw snow I didn't know what to think! But now I really, really like it! I love to run around in it and roll around in it!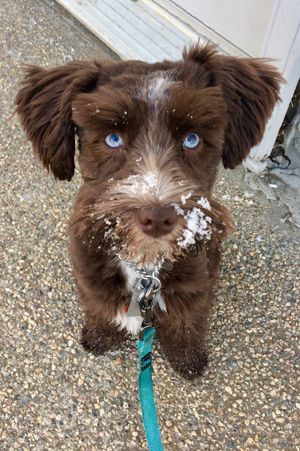 This is my very first Halloween costume—Batman!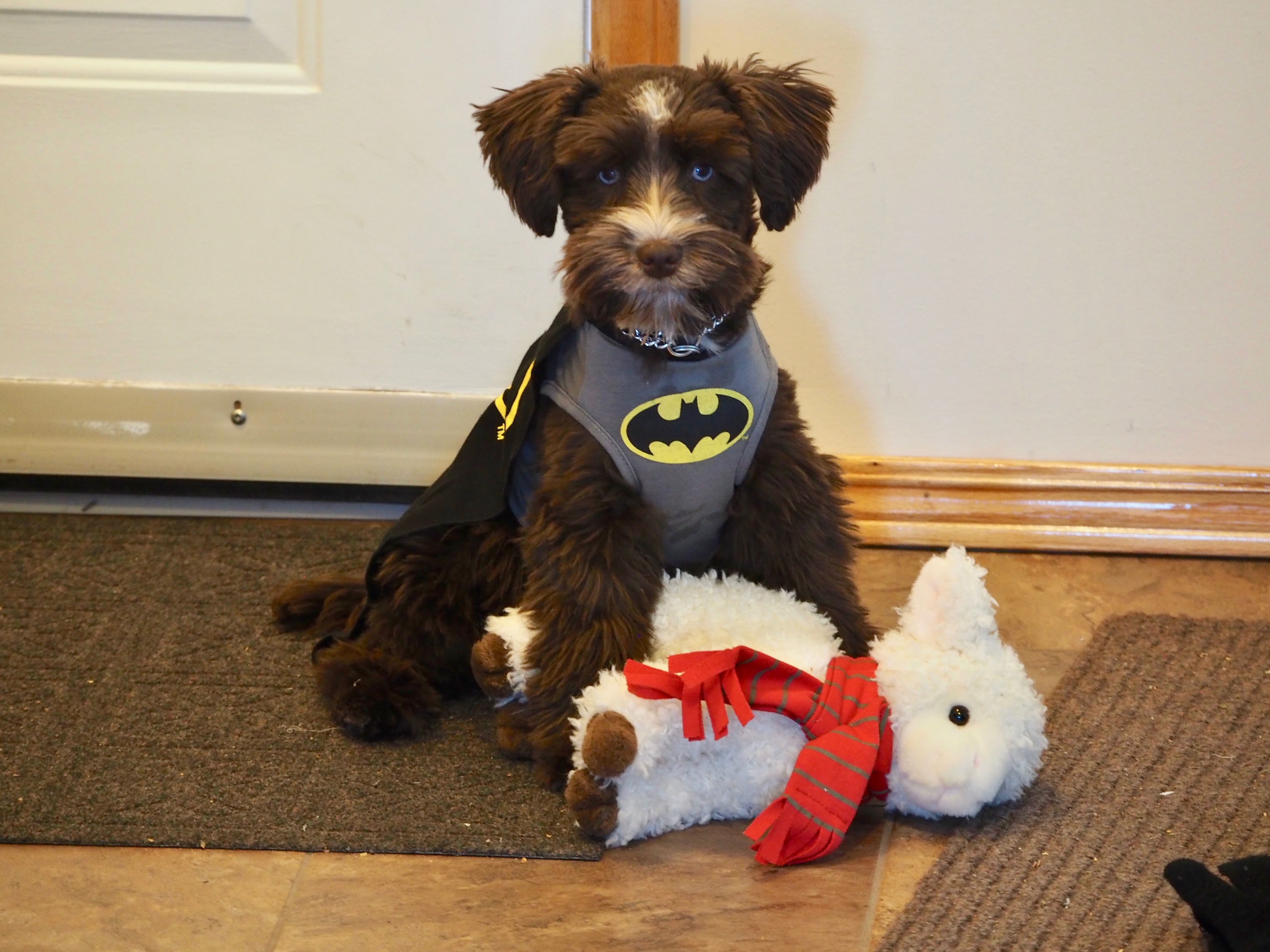 This is me after I had my operation. Mum and dad took good care of me.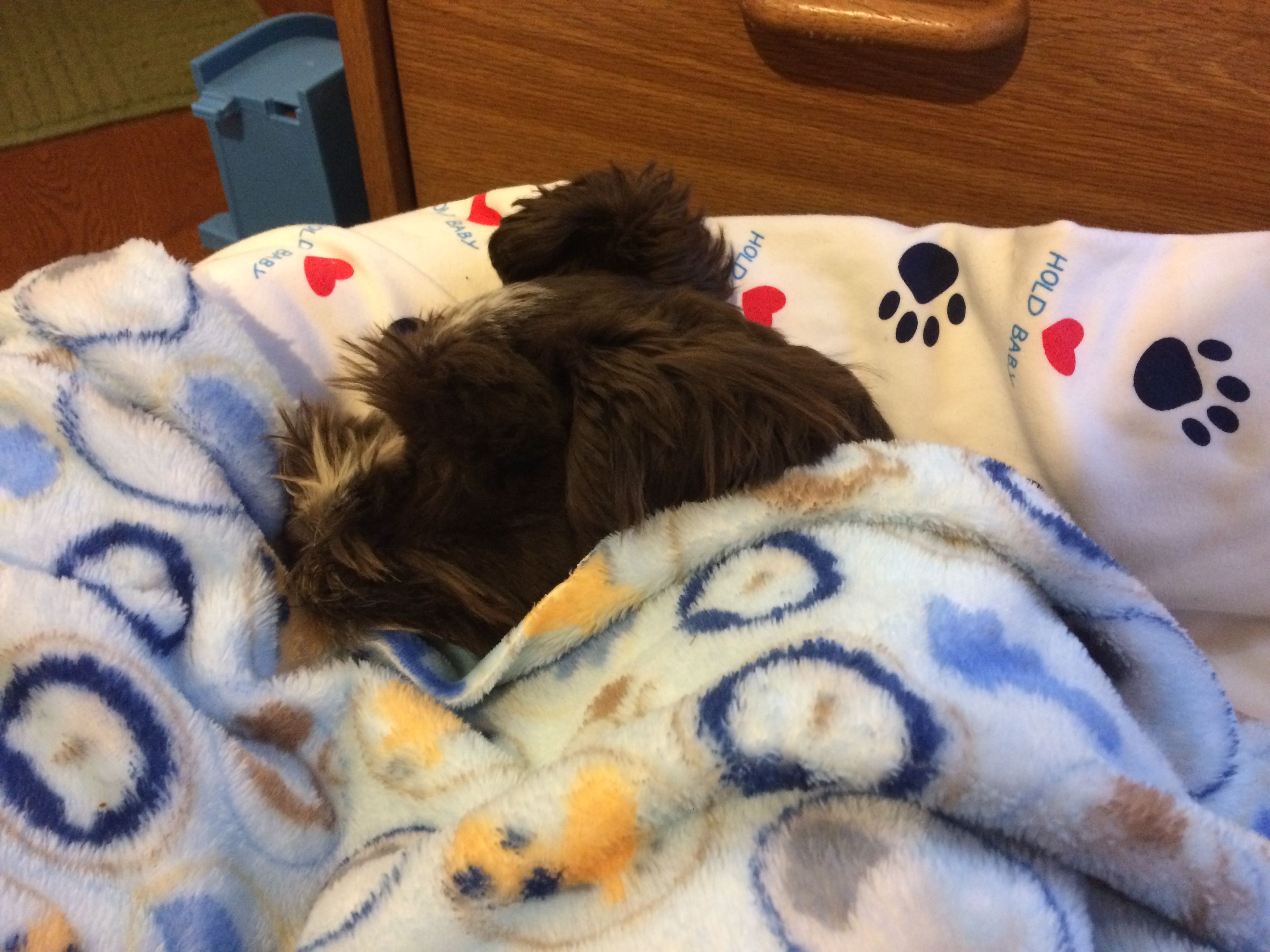 This is Pebbles. She is my adopted brother's dog. She is older and bigger than me but we love to play together.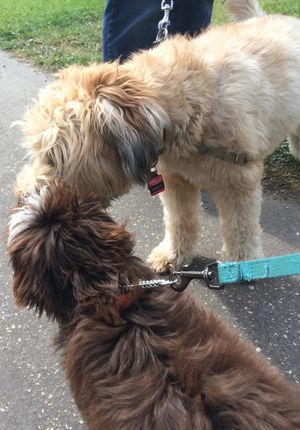 Mum sometimes dresses me up for photographs. Silly mother!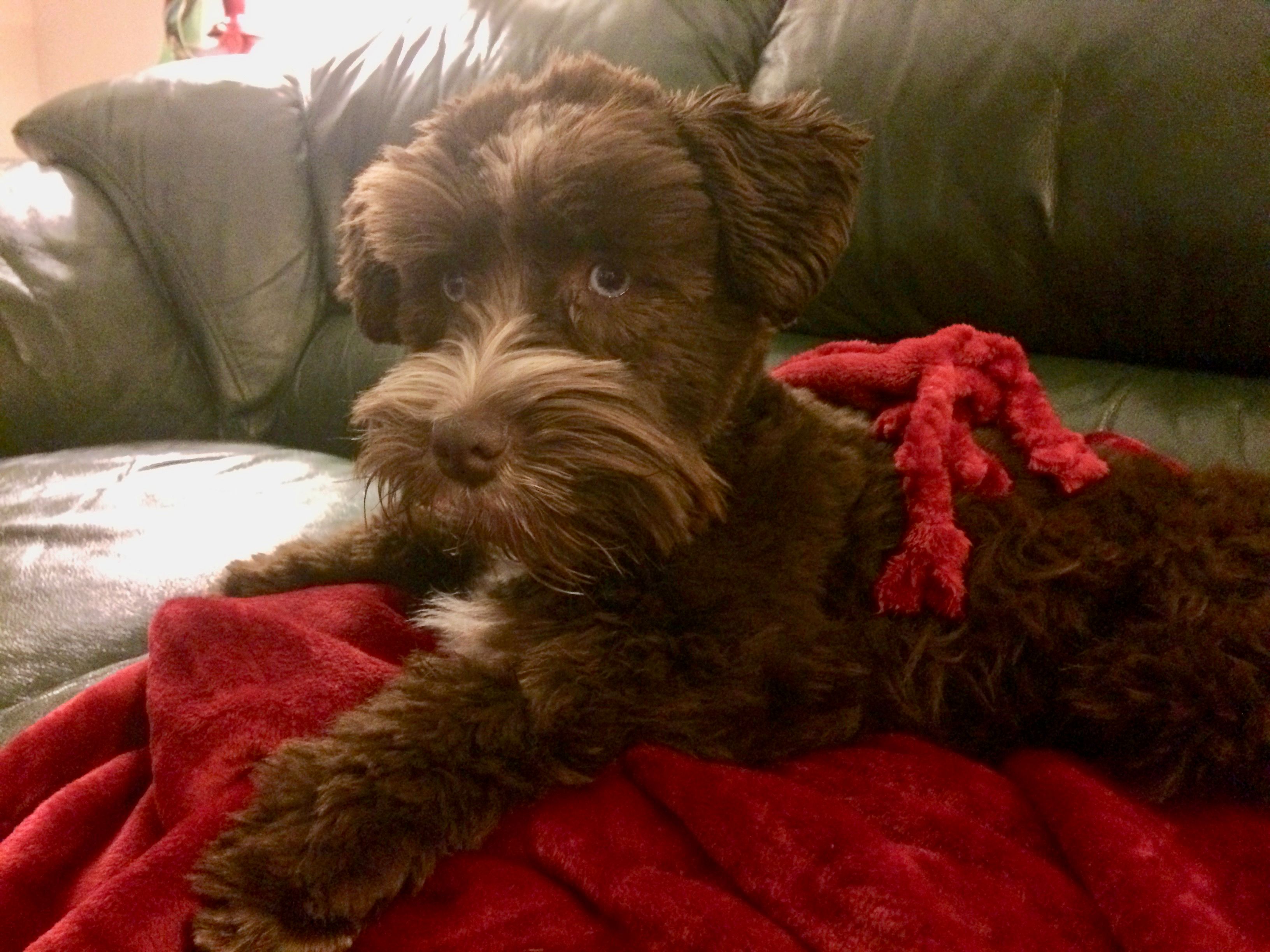 I love to go for long walks. Here I am in my coat and booties.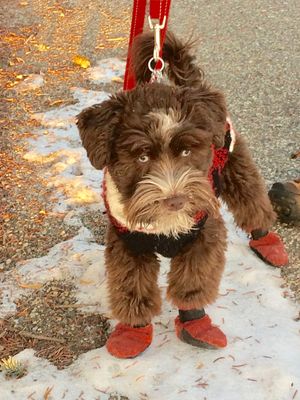 Here I am all dressed up for my first Christmas. Do you like my bowtie?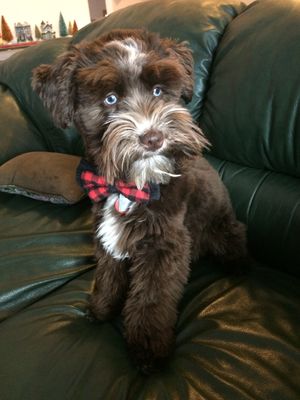 I am looking forward to SO many new adventures in 2019! Won't you come along for the ride?