This was definitely a tough week here in Puppyland. 
Theo woke up Tuesday morning as usual, gobbled up his breakfast (as usual), then suddenly got very agitated, pawing the gate to get out of the kitchen. I thought he might have to go potty but instead of rushing to the front door, he grabbed one of his toys and rushed downstairs to our family room where he promptly threw up in his day bed. 
It was a terrible day for this to happen. I was scheduled for a CTV News At Noon interview to promote the launch of my new children's book The Underdog Duckling. Thousands, if not tens of thousands, of city and area residents, view this program. It felt like I had been just hit by yet another crisis in a string of crises since we brought our little Theo home. 
The last time I had a CTV News At Noon interview, to promote my book When Sleeping Birds Fly: 365 Amazing Facts About The Animal Kingdom, I was exhausted and had acute anxiety from trying to juggle the demands of a new puppy with fulfilling the events I had committed to long before we got the puppy. Further, I received a phone call that morning that my doctor, who I was supposed to see the next day for my annual physical, had just died in a motorcycle accident. 
If I hadn't had the CTV interview the day Theo got sick (as well as a radio interview later in the day) I think his throwing up might not have worried me so much. But with a very short time line to figure out how to handle the situation, my alarm buttons were easily pushed.   
Fighting the rising panic, I forced myself to think logically about the steps I needed to take to solve this situation. I first called Theo's vet, who said that she couldn't see him that day but recommended that I take him into the small animal hospital emergency on the university campus if I was worried. 
I was worried, since nothing like this had ever happened before. So off Theo and I went to emergency, because I needed answers quickly. 
Like many emergency departments, it took time to get him seen. Meanwhile, I knew I needed to contact the interviewer soon if I was going to have to cancel my interview so he could (hopefully) make alternate arrangements. 
When the resident came out at around 10 am and told me that they had decided to sedate Theo so they could X-ray him to rule out a possible blockage in his intestines, my decision was made. They did give me the option of leaving Theo there and coming back later for him. However, I couldn't do it. I couldn't leave my child if he was sick, and I couldn't leave my new puppy either. So with trepidation I called CTV, apologized and gave the interviewer the bad news. Praise God that, as a pet owner himself, he understood. 
I called my husband and he was able to come over the lunch hour as we waited for the vet's verdict. Ironically, the very television show on which I was supposed to be interviewed was on the waiting room televisions. 
When the vet resident finally brought Theo out after the testing was done, he seemed so small and vulnerable. It broke my heart! The good news is that they didn't find a blockage, but I was warned that he was going to have diarrhea at some stage (which he did the next day). She sent us off with the advice to feed him only brown rice that evening. 
I really hate making a commitment and not being able to fulfill it. But I had to let my self-recrimination about missing the CTV interview go. Unfortunately, this wasn't just about missing an interview (and my fears I might not be asked back again). It meant that the plans I had carefully laid to do as much promotion as possible prior to my book launch went dreadfully awry. I had to hope and pray that the radio interview I did later that day, and the two newspaper articles that mentioned my launch, and the advertisement I paid for, and the social media posts I did, would be  enough to get a nice crowd. 
Unfortunately they were not. 
My launch was embarrassingly poorly attended. And it was simply another sign to me that the time has come for me to step back, refresh, and rethink my life and career over the next few months so that I don't feel pulled two different directions all the time. At the same time I plan to spend more time just enjoying my puppy, because he won't be a puppy forever. 
Meanwhile, while I was at my launch, my husband took Theo to the vet for a follow-up visit. The vet gave poor little Theo antibiotics and probiotics to cover all the bases. 
As for Theo, he's returned back to his normal self more or less a couple of days after the incident. 
We'll never really know why Theo got sick. Was it his food that day? Something he ate within the last 24 hours that he shouldn't have? The fact that he threw up and had diarrhea suggests that it also could have been some kind of virus. All I know is that, despite the difficulty I continue to have in reconciling having a new addition to our house that has turned my life (and especially my career) upside down, I will fiercely protect this little guy with everything I have.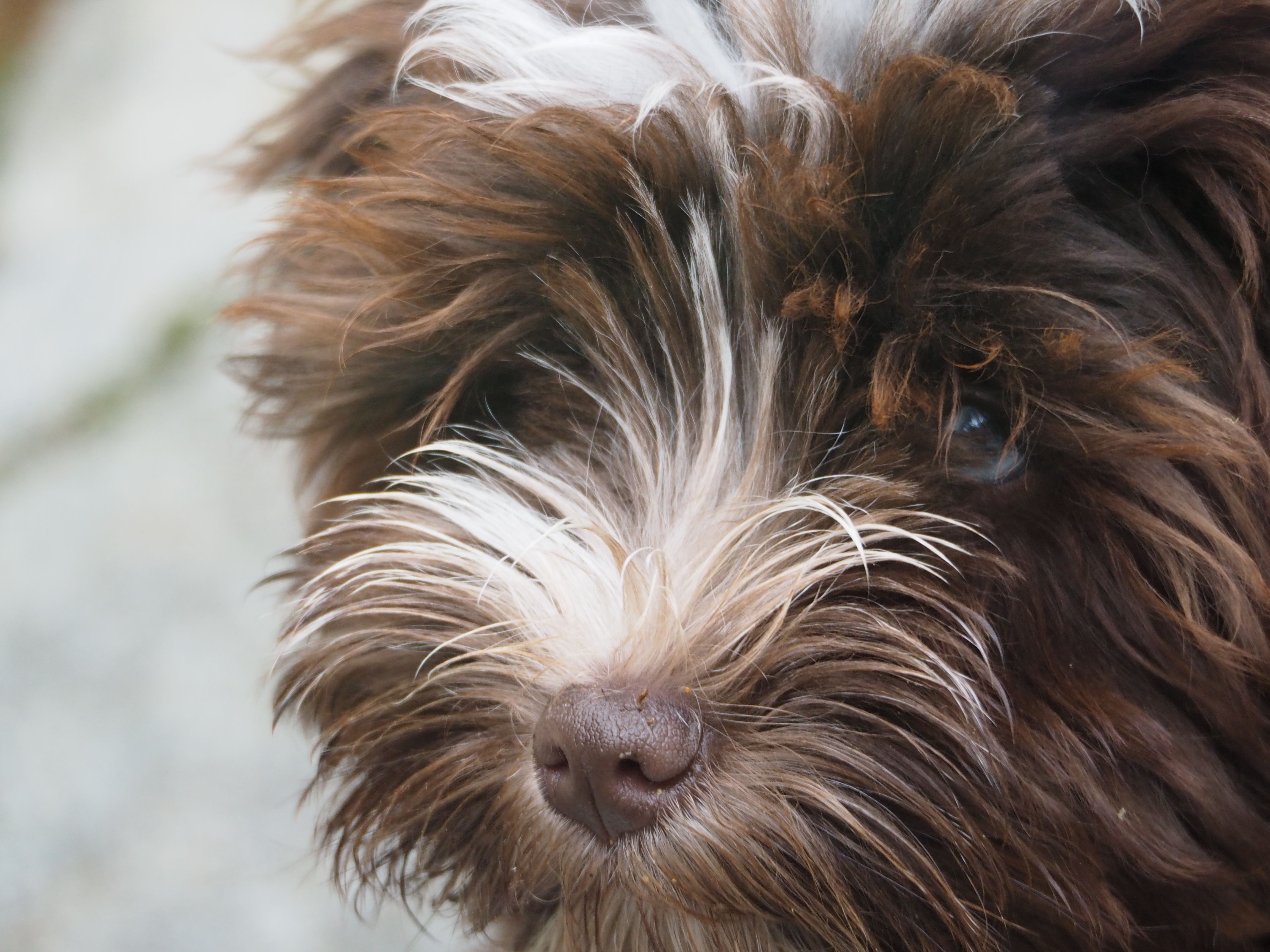 PLEASE CONSIDER SIGNING UP FOR MY NEWSLETTER BY CLICKING HERE.