For the first year of a puppy's life, there will be many firsts. Here are a few our little Theo experienced within the past week or so. 
FIRST SNOW 
We had a dusting of snow earlier this October; enough to pique Theo's interest but not enough to really engage him fully. We are looking forward to seeing how he enjoys (or not!) when the snow is piled thickly on the ground and is here to stay (along with LOW temperatures)!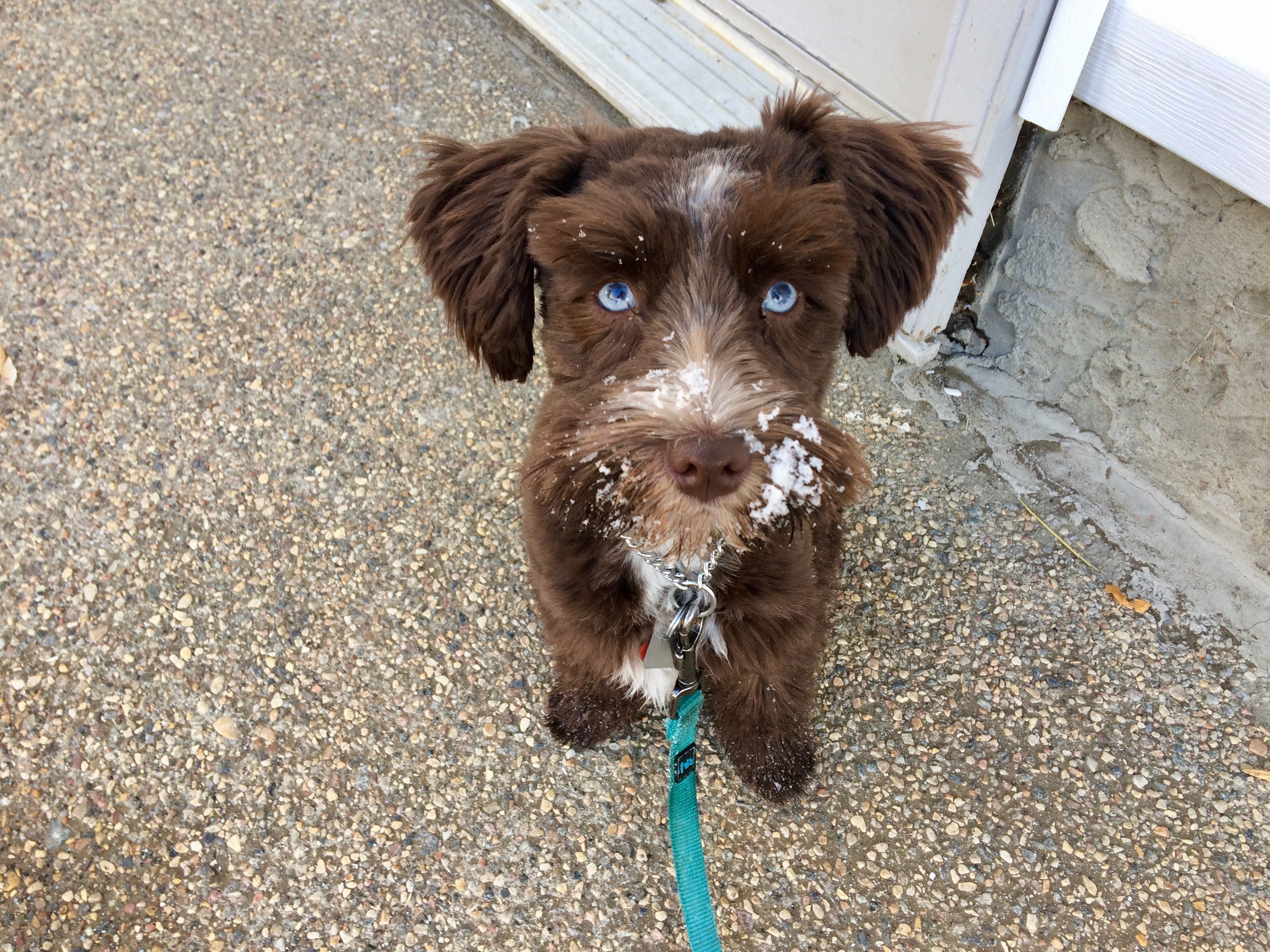 FIRST BUDDY 
At our last puppy training session, Theo had the opportunity to play one-on-one with the only other puppy in the class his size, Finlay, a Cavalier King Charles Spaniel. (The other four dogs in his class are much bigger. During playtime at the end of each class, the two little ones often got sidelined as the bigger dogs wrestled throughout the allotted space. So this week the trainer took them to a separate room so that they could play without any distractions and it worked wonderfully!) Finlay has a lovely personality and the two play together so well. 
This was the moment I had been waiting for—that our little Theo would make a friend! I hope we are able to make play dates for Theo and Finlay together once the class ends, because Theo LOVES other dogs and he doesn't often have a chance to spend extended time with them—other than meet-and-greets on the street.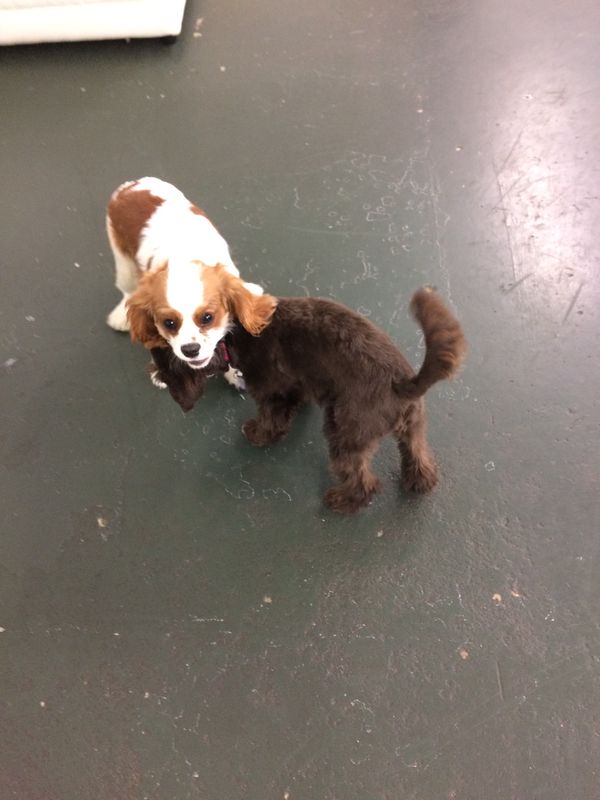 FIRST CLOTHING 
I picked up this super-cute sweatshirt-type onesie for Theo to wear outside as the temperatures drop. So far he's worn it a few times and he actually seems to like it! It is fitting too—he is an athletic dog! We had tried a red parka-type vest with fur-trimmed hood (that incidentally matches my own coat) but he did NOT like it at all! So I am pleased that he is able to wear this one without a lot of fuss. I am amazed at the design that (more-or-less) allows him to do his business without being interfered by the fabric.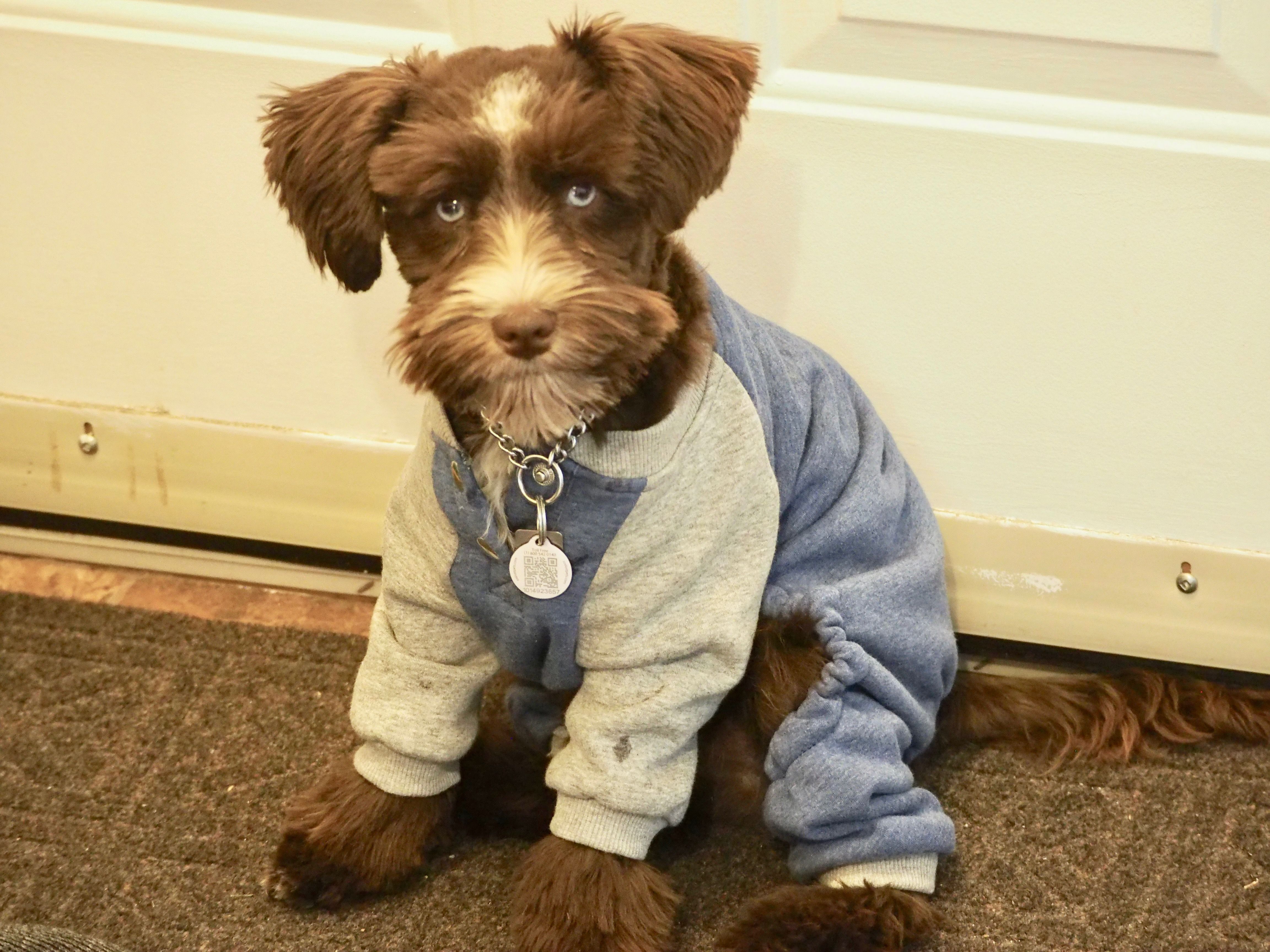 FIRST COSTUME 
We haven't celebrated Halloween for years, but I couldn't help picking up a costume for Theo this October. I had purchased three costumes which ended up being ill-fitting prior to this one—a bee costume, an Ewok costume, and a Batman costume with halter, and had almost given up—but this one fit and seems to be the most comfortable for him. Of course, if the cape flies towards his face while he is out fighting crime, he DOES like to munch on it; nonetheless, it will provide a few great photo ops including this one where he (apparently) has just rescued this lamb from a dastardly criminal!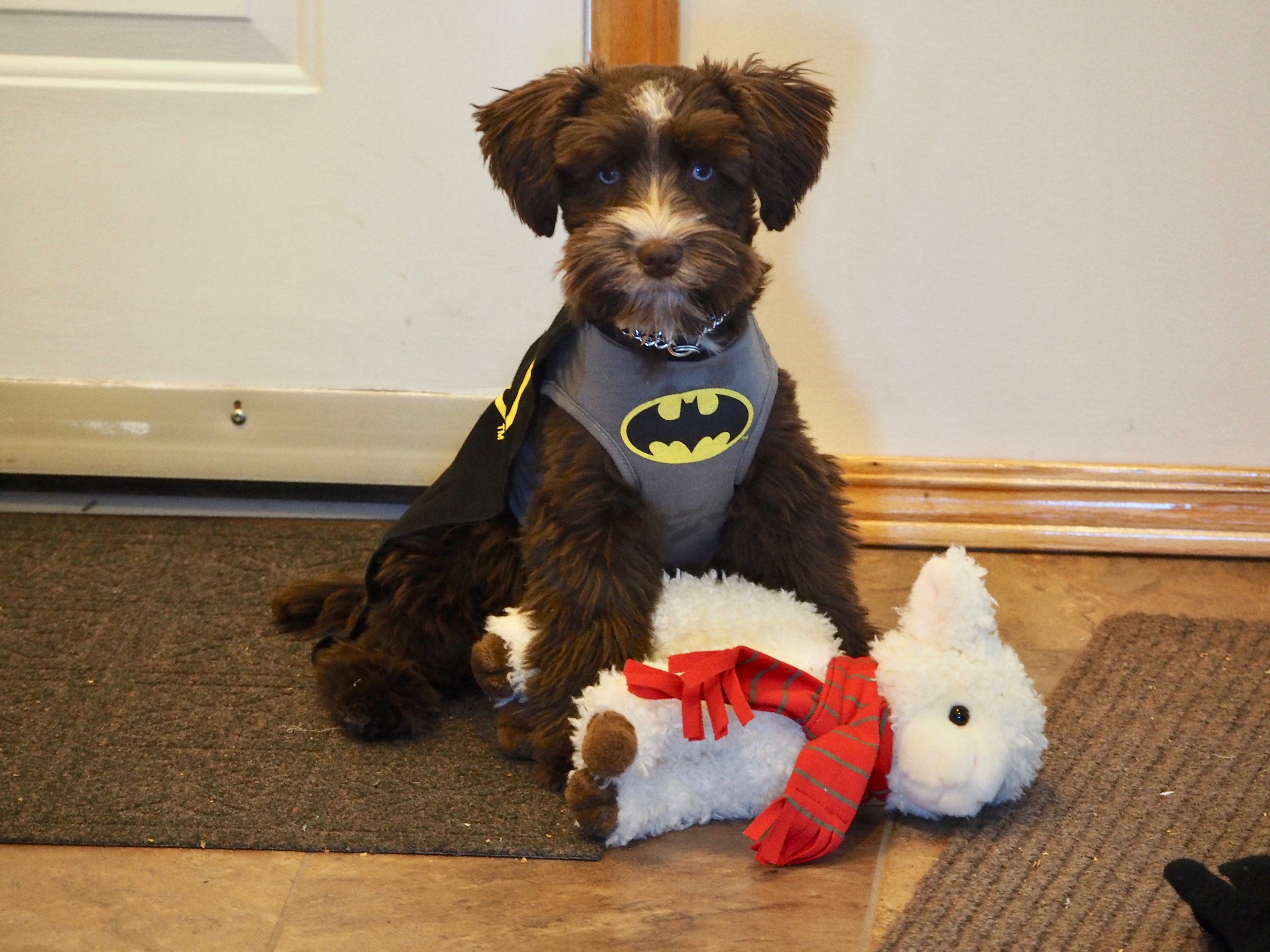 That's all for this week. Please consider signing up for my newsletter here and I will send you a PDF of my award-winning puppy story "No Greater Gift" published in Christmas with Hot Apple Cider by That's Life Communications.