If you are like me, one of your greatest wishes for your children is that they will have a best friend or two. My wish is no less great for my puppy Theo. When we go out for a walk, I am always hopeful that he will see other dogs that he can visit and connect with for more than just a few minutes. The ideal would be to have a puppy he loves to be with that he has play dates with on a regular basis. 
So it was with great delight that Theo's friend Finlay's mum agreed to a post-puppy-training play date, which happened this past weekend. 
As seems to be my lot these days, I was unable to be there because 1) I sprained my ankle and 2) I came down with a nasty cold/flu/cough. Thankfully, my husband was able to keep the date. Moreover, he took photos and lots and lots of video. So even though I wasn't able to be there, I was able to see with my own eyes, and experience the joy of, my puppy having a real friend to play with.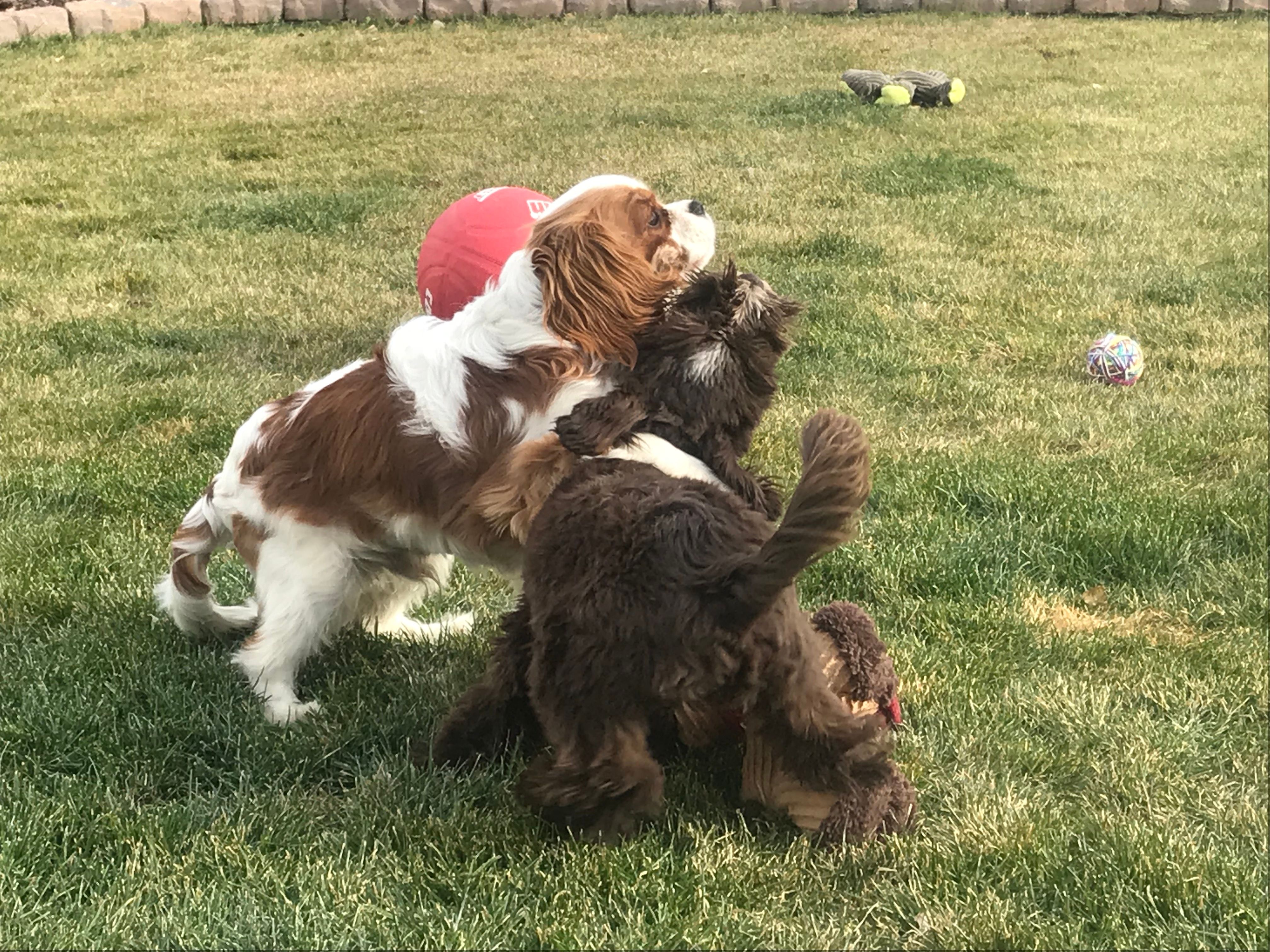 Theo and Finlay are about the same size and age (Finlay is a month older and a little bigger). On this play date, they spent a good hour wrestling and chasing each other around. Theo sure was pooped out when he got home and had a deep sleep, no doubt contented to have a real friend! 
I look forward to Theo continuing this friendship with Finlay—his mum has already talked about bringing Finlay to the doggie day care I am looking into so that they can have more time to hang out together! 
Sign up for my newsletter here and receive a PDF of my award-winning puppy story "No Greater Gift" FREE! 
Or, you can read my puppy story, along with a lot of other fantastic holiday tales, in Christmas with Hot Apple Cider, which happens to include BOTH my award-winning stories! Now in stock and available for $19.99 at https://sallymeadows.com/store. Limited quantities, so act soon!