Two weeks post-surgery, Theo is completely healed. What better way to celebrate than to give him an opportunity to spend a morning with some puppies and doggies at a doggy day care! 
I found a lady fairly close to my home who takes care of dogs during the day. She has three dogs of her own, including a teeny-tiny Chihuahua about a month younger than Theo. (Man, I love tiny dogs! Not surprising as I like little things.) We had already met with her before Theo's surgery for a "meet-and-greet" and I thought she was a great match for Theo. 
On this particular day, she had a full house of dogs, including another Miniature Schnauzer, whose personality really reminded me of Theo. However, Theo made good friends with a Yorkshire terrier who was older but smaller than him. He sure seems to enjoy those smaller dogs too!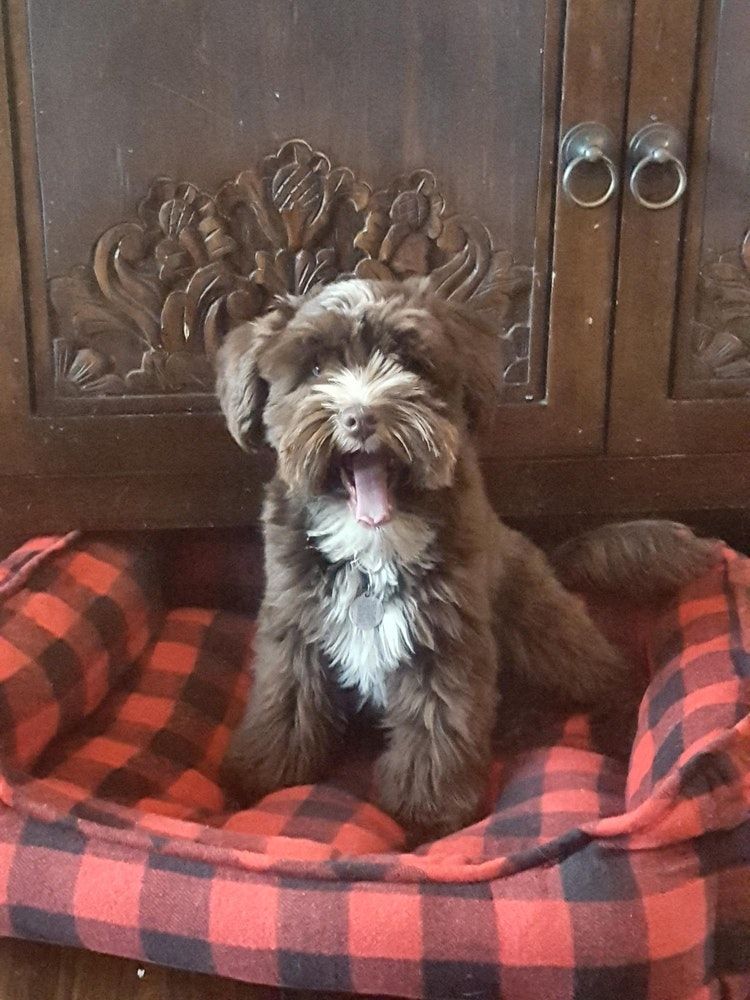 He had a great time, but, boy, was he worn out when he got home! Apparently he had two short naps while at the day care—his sitter was surprised how he could sleep with all that noise going on—but after his lunch at home he had two more long naps, so I wonder how restful his naps in the morning were!
I figure Theo is an extroverted introvert (kind of like me). He really, really enjoys going out on different adventures, meeting new people, and especially loves to meet other dogs! But after his visit to doggy day care, I see that he likes his space and quiet too. It's what he's used to—it is pretty chill and quiet here at the house; usually with just him and me. Nonetheless, we both look forward to going out for walks and drives, because we never know who we will meet. 
We are planning on putting Theo into doggy day care once or twice a week as long as it continues to work for all of us. It is good for him to socialize with other dogs, and it is critical for me as a working writer to start getting back to normal after having my life turned upside down for four months. 
That's about it for this week. If you would like a PDF of my award-winning puppy story "No Great Gift" published in Christmas with Hot Apple Cider, I will send it free if you sign up for my newsletter here!