There has been so much going on in my life that I am a week behind in my posts, but because of the significance of Week 7, I felt it was important not to skip sharing the breakthroughs we had last week in making life and work more manageable with a new puppy in the house. If you are a new dog owner or are thinking about getting a puppy, I hope what I have learned this week will be beneficial to you on your own journey with your new dog.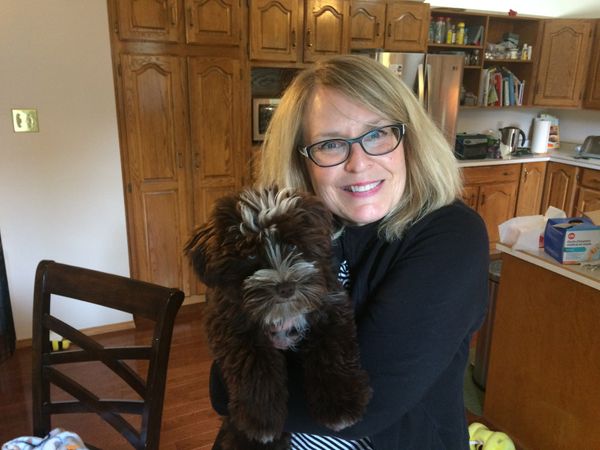 There were five important things that happened this past week: 
1) Theo got his final (four month) vaccination, so as of September 4, 2018, Theo is fully protected from Parvovirus and from rabies. This means that we can now take him to new places, and let him interact with a wide variety of dogs, fully confident that his risk of contracting a series illness is next to nil. 
2) I hired a trainer to come in for a couple of hours to help us with managing our challenges with the puppy. Smartest thing I've done yet, and I credit the Lord for a "chance" meeting with a woman who I have known on and off over the years, who told me that her daughter was a dog trainer—in the top three in my city—and how to get in touch with her! I wish I had known about Paige long ago, rather than suffering through so much on our own. Anyway, she gave us great advice, such as how to deal with Theo's tendency to bite us while "playing;" how to teach him to walk downstairs (and encouraging us to pick him up less); the value of tying him close to us while we move around the house doing chores; time management to get more work done; and much, much more. What a blessing!  
3) We got a puppy "car seat" (a rectangular canvas bag with plush bottom that suspends from the back seat headrest) so Theo can have his own special space and be able to look out the window (which we found out he loves to do!) while we are out driving. Combined with now being able to take him to public places, this purchase now makes us fully mobile! Woohoo!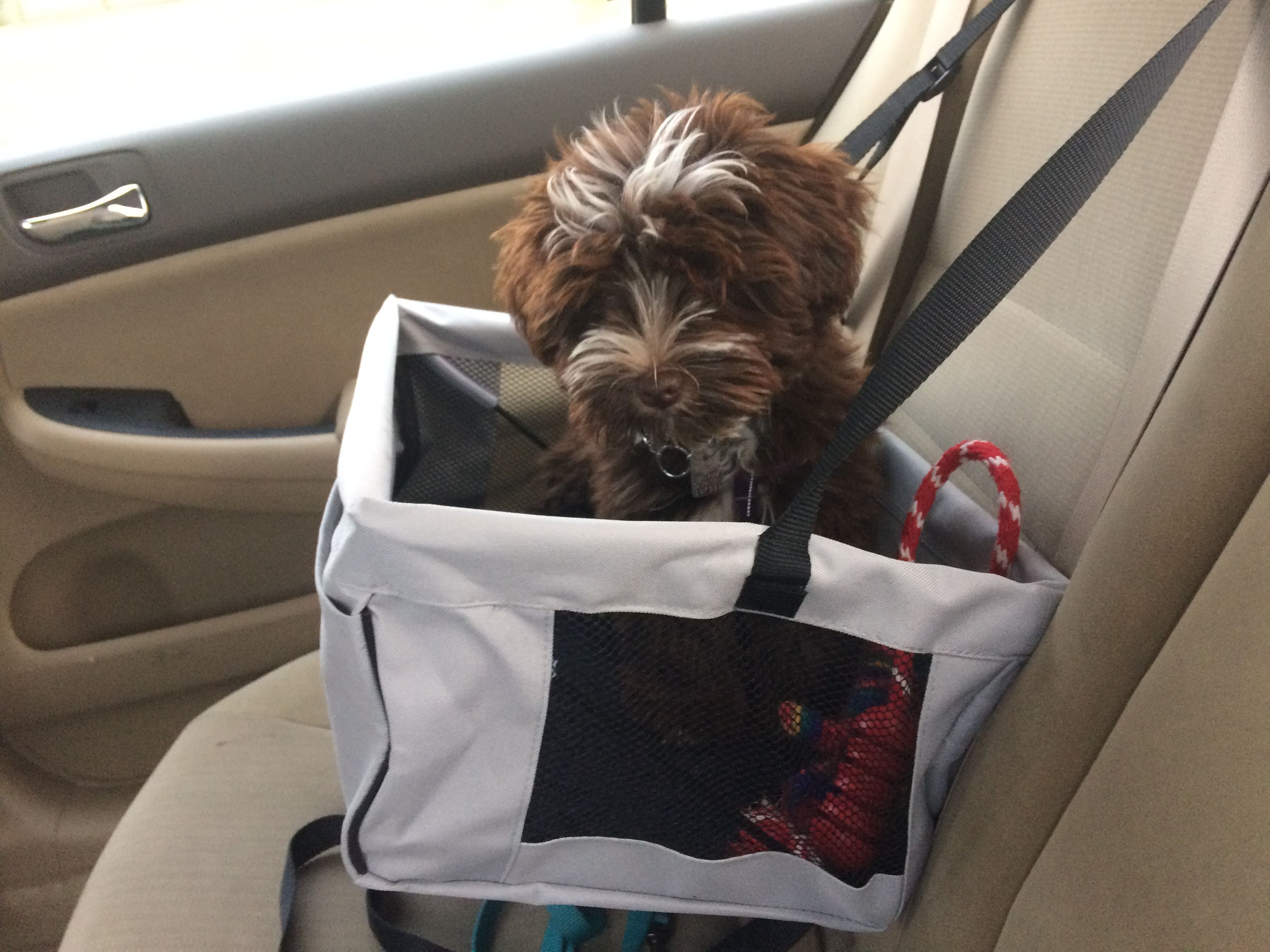 4) Theo' first extended visit with another dog happened to be…another Miniature Schnauzer! It was a positive experience for all and gave Theo, my husband, and me confidence, despite Theo's tendency to bark at everything and lack of experience in interacting with other dogs, that although we may behind a bit in socialization, he is poised to catch up. 
5) I practiced self-care (including seeing a doctor to address my autoimmune issues, talking to a counselor, and setting boundaries with the puppy). After all, Mummy has to take care of herself in order to take the best care of her new baby! 
That's it for this week, please stay tuned for some great stories coming your way soon! 
Want to read more about life with a puppy? Click here to read my very first "Sally's Adventures in Puppyland" blog post! 
If you love dog stories, you will love my award-winning story "No Greater Gift" which you can get FREE when you sign up for my newsletter! Click here to sign up.