As I wrap up this four-part series, my thoughts turn to how I can bring The Twelve Days of Giving into the next twelve months. It is easy to be generous when we are caught up in the Christmas season, but my sincere desire is to be open to the needs of others throughout the year. We all have grand plans for what we want to accomplish at the beginning of a new year. I encourage you to include philanthropy in your plans too. And leave yourself open to those impromptu moments when the Spirit nudges you to give on the spot. 
ON THE TENTH DAY OF GIVING—SASKATOON FORESTRY FARM PARK & ZOO 
I support the Saskatoon Zoo by purchasing a yearly membership and buying from their gift shop whenever I can. In the winter season, the zoo is free to attend. Regardless, I decided that as part of The Twelve Days of Giving I would donate extra funds to a place that has given me and my family such joy and pleasure over the years. 
How about you? Think about a place or event that has been meaningful to you or one of which you have thoroughly enjoyed. Even a small donation can go a long way. 
At the entrance of the Saskatoon Zoo on a cold December morning!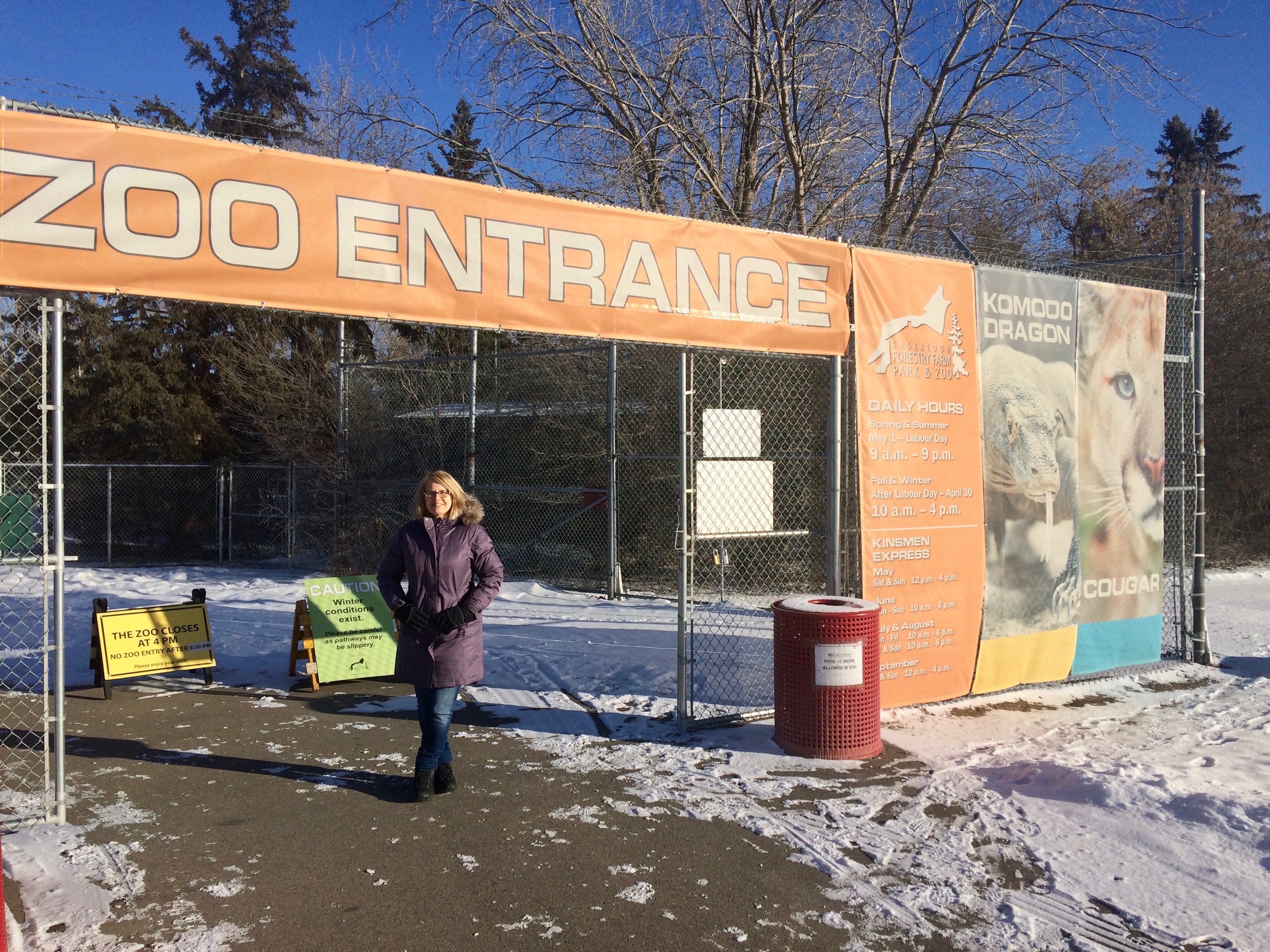 At the donations box of the Saskatoon Zoo!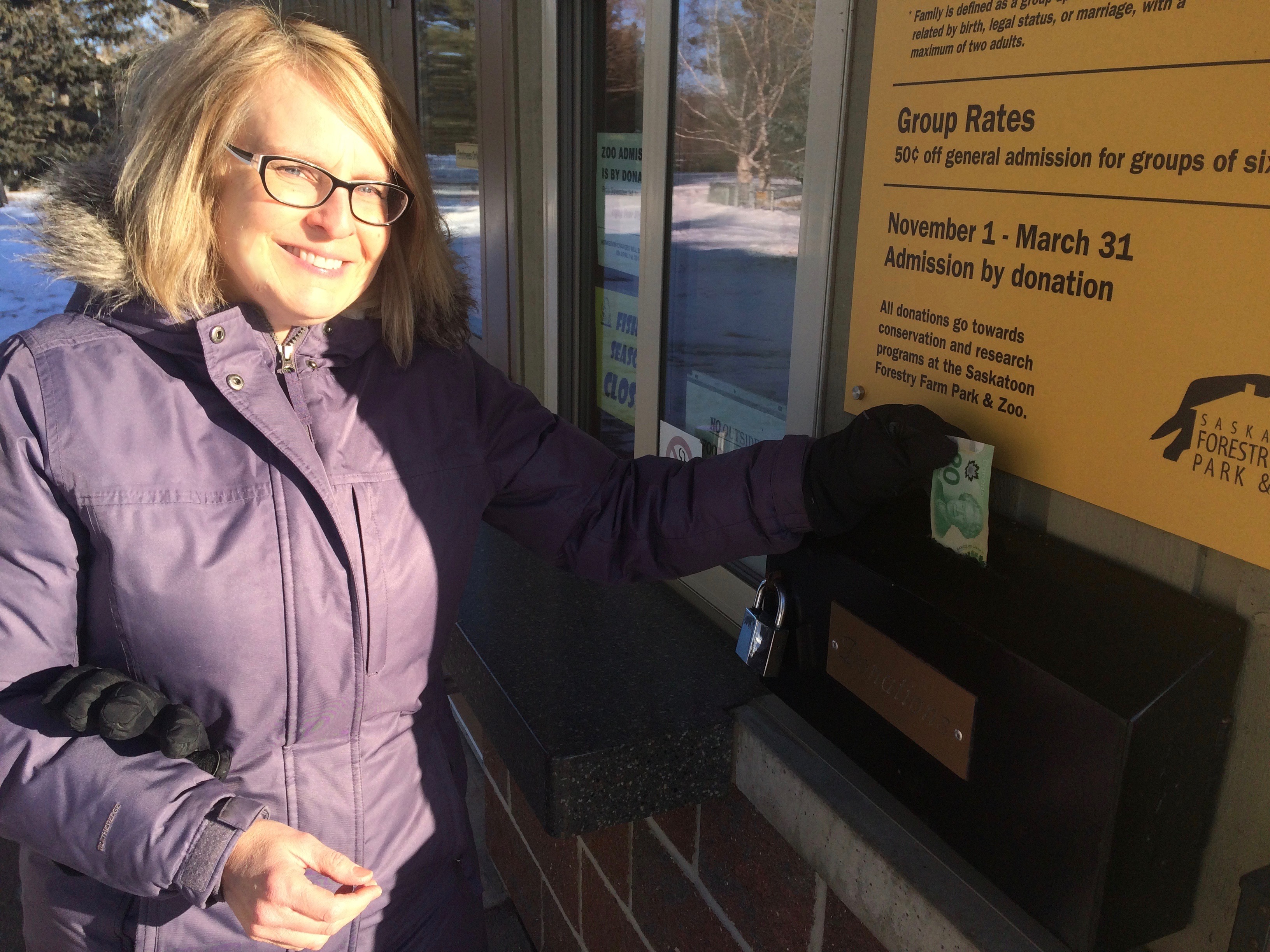 ON THE ELEVENTH DAY OF GIVING—SASKATCHEWAN ASSOCIATION FOR COMMUNITY LIVING 
The Saskatchewan Association for Community Living collects gently used clothing and household items year-round to sell and raise funds for their programs, which provide support and advocacy for individuals with an intellectual disability. I am constantly editing my possessions throughout the year (I seem to be in a perpetual state of trying to downsize!) so this is a no-brainer for me. When the pile of boxes and bags gets big enough, I contact the organization to come and collect them (which they do free of charge). (Note: I also receive calls from Community Living on a semi-regular basis; setting a date for pickup spurs me to go through my things.) One thing I caution you about—don't give away things that are broken/ripped/useless. Give away things that people might actually want and use.
My end-of-the-year pile of gently used clothing, books, & household items ready to be picked up by Community Living!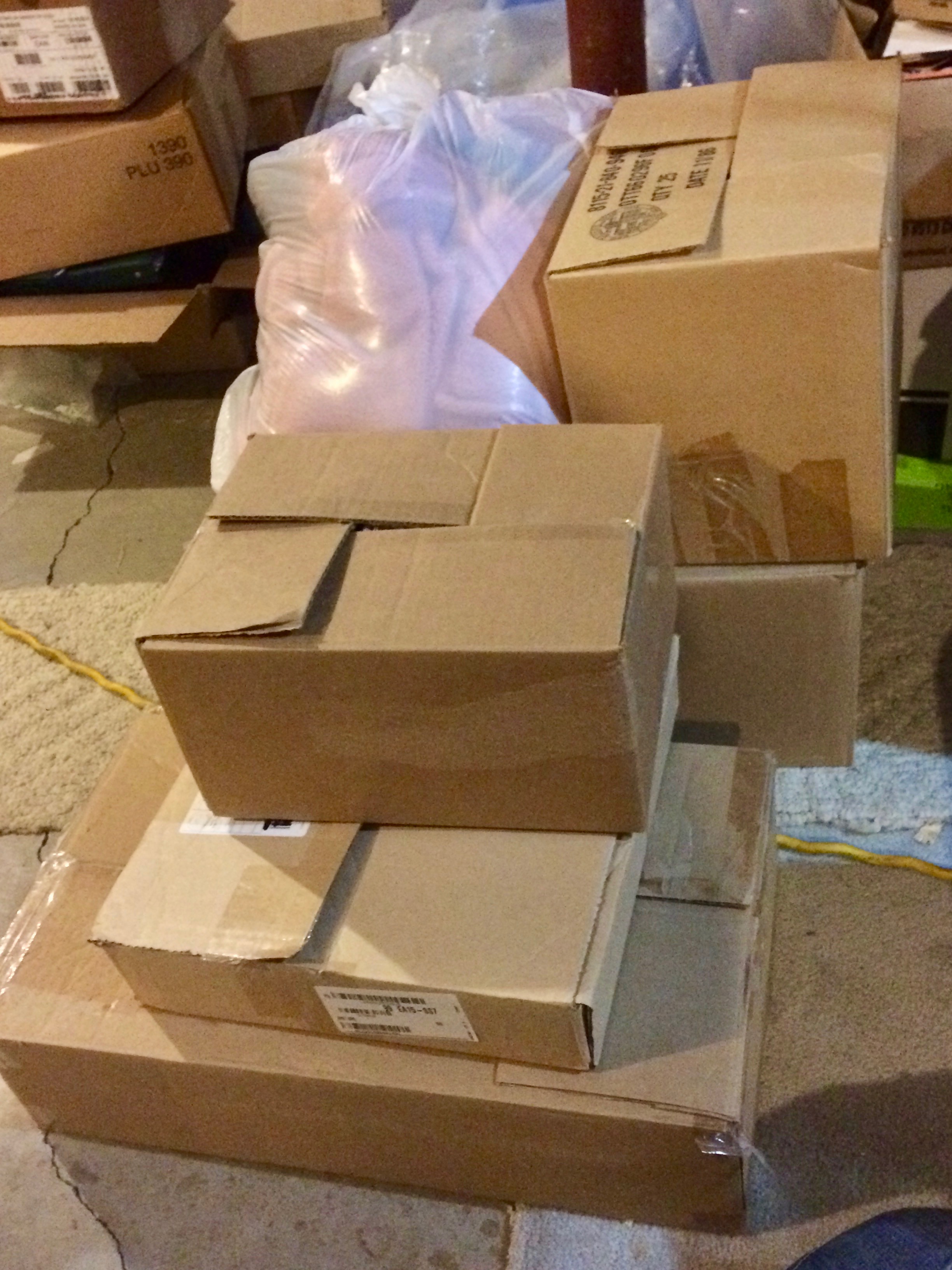 ON THE TWELFTH DAY OF GIVING—BOOKS FOR UNDERPRIVILEGED KIDS 
My final day of giving technically didn't happen during this Christmas season. But it did involve a Christmas book and I think as an author there is nothing more important than giving back to my community through my books.
I grew up in a family that appreciated the value of a good book, and I have instilled that same love of reading in my own kids. But I know that there are many children out there who may be in a family situation where books and reading are the last things on their list of importance—safety, shelter, stability, and food being more pressing than anything else. This is where I come in. I have the resources. All I have to do is give.
So in the summer of 2017, the Lord prompted me to donate my children's picture book Beneath That Star to every child 10 and under who attended my church's summer camp. In the end, 70 books with a message of hope went home with each child. For some, that book might be the only one that that boy or girl owns. I sincerely hope that this Christmas season, those families brought out Beneath That Star and they read the story together. After all, it is a tale about how the birth of a child over 2000 years ago—Jesus—impacted the life of one young girl forever. 
My children's picture book Beneath That Star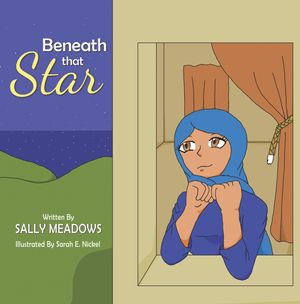 Some of the summer campers who received my children's picture book Beneath That Star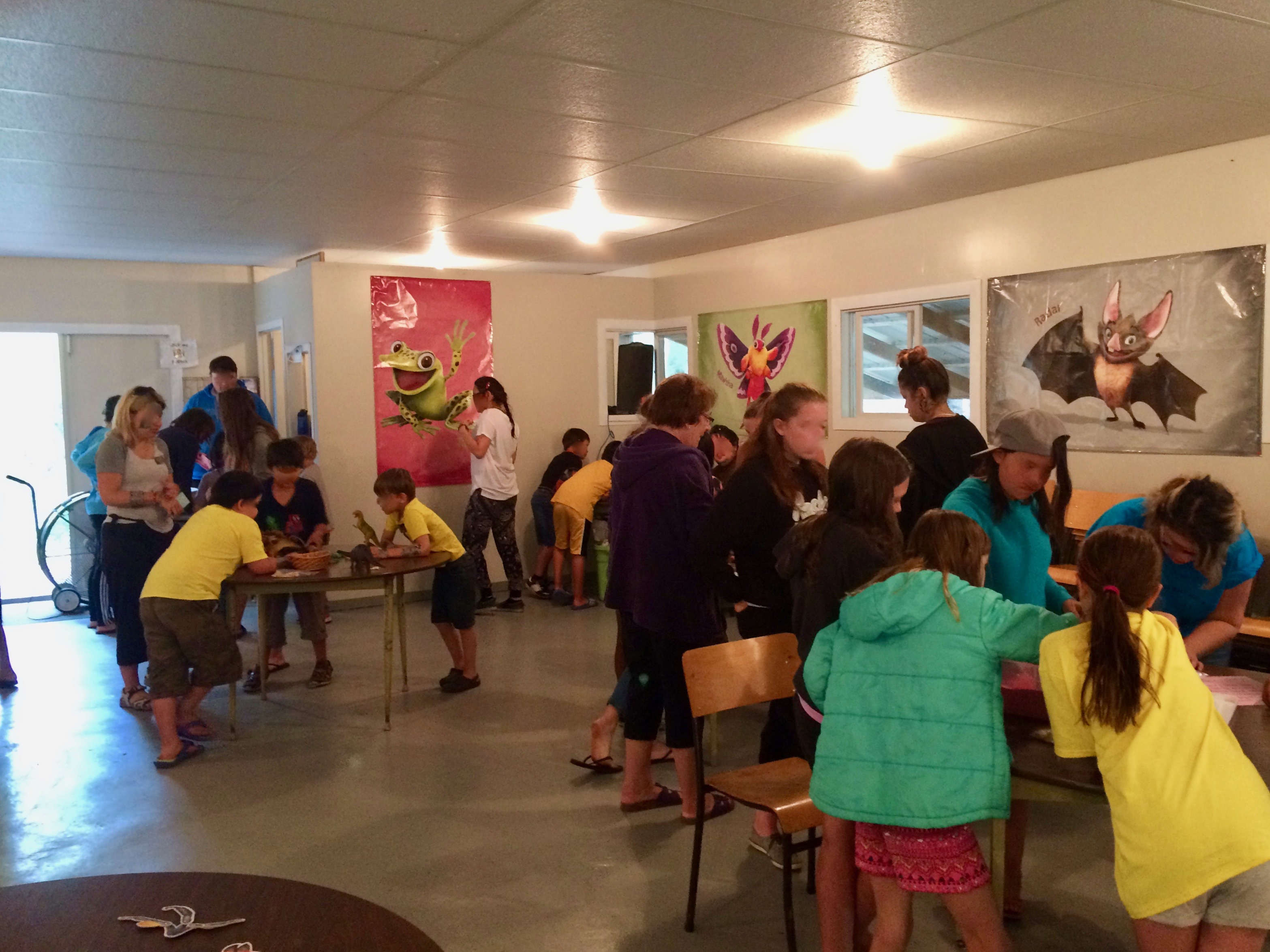 That's it for this year! I hope you enjoyed this twelve-part series. Perhaps it gave you some ideas as to where and how to donate your resources—your time, money, and things. At the very least I hope it inspired you to be more thoughtful and generous in this season of giving, and those to come. I know it encouraged me to spend less time on what I wanted this holiday season, and think more about what I can give to others. 
May you have a joyful and blessed 2018! 
P.S. If you have a "giving" story from this holiday season to encourage and inspire others, please comment below.
TO READ PART 1 OF THE TWELVE DAYS OF GIVING, CLICK HERE. 
TO READ PART 2 OF THE TWELVE DAYS OF GIVING, CLICK HERE.  
TO READ PART 4 OF THE TWELVE DAYS OF GIVING, CLICK HERE.