Branding is key for musicians (and other creative artists). Having professional, top-notch photos that visually represent who you are as an artist is one of the best ways to support and further your brand. 

After two successful photo shoots in 2011 and 2013 by Allison with Esprit Photography to accompany the release of my two CDs (Turn the Page and Red & White), I decided this fall it was time to update my professional photos. As Allison was on sabbatical for 2016, I contracted Erin Crooks Photography, recommended by my makeup artist Holly Decker as well as Allison herself. 

Being a veteran of three photo shoots, I thought it would be helpful if I shared in this blog what you might need to know—whether you are a musician, author, other artist, or just doing a photo shoot for fun—to guarantee a great experience and result for a photo shoot. 

NOTE: ALL PHOTOS BELOW BY ERIN CROOKS WITH ERIN CROOKS PHOTOGRAPHY

1. Hire the best photographer you can afford. 

I was delighted to work with Erin Crooks Photography (pictured with me below) for this photo shoot. I was aware of Erin's reputation as one of the best fashion photographers in Saskatoon, so I was very excited to work with her! And I was not disappointed.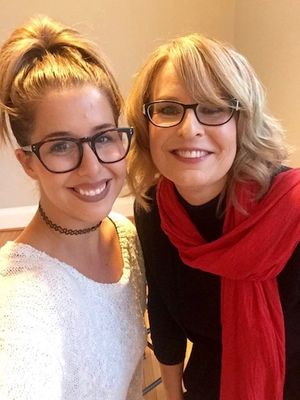 2. Communicate clearly to your photographer your vision for the photo shoot. 

It worked for me that Erin was a fashion photographer: I knew she would provide quality, artistic images that would complement my branding. I also clearly communicated to her that as a Christian singer/songwriter and author, I did not want to project a "sexy" image but one that was "classy" and "beautiful. You can see from the photo below that Erin hit the nail on the head! 

Extra tip: Choose a photographer who you can connect and feel comfortable with. You may have to investigate several photographers until you find one that fits.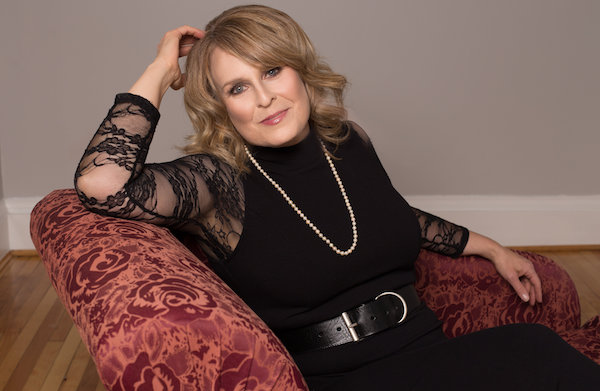 3. Be clear on your purpose for the photo shoot. 

The primary purpose of my previous photo shoots was to find the right image for my CD covers. However, the photos also gave me a huge amount of mileage for all kinds of other uses: in fact, more than three years worth! It was important for me to think long term for this latest photo shoot too, and get a range of images that I could use for social media, branding, and media purposes (and possibly be the cover of my next CD, planned for 2017). So I chose a package that allowed me multiple wardrobe changes and a range of settings, giving me many options. (Dress below by Joseph Ribkoff purchased from Klassique Designs.)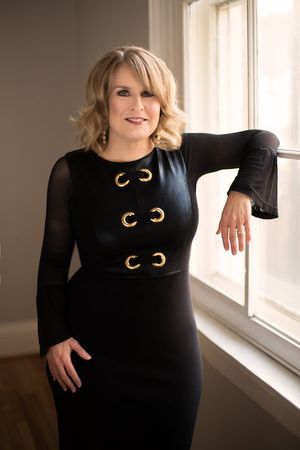 4. Plan carefully what you will wear in advance of the photo shoot. 

My photo shoot package included the opportunity for several wardrobe changes so I chose three different dresses with the option to change things up with accessories for a variety of different looks. I decided to go for an overall "glamour" look for the photo shoot although we ended up shooting some "fun" photos too. I spent a lot of time in advance of the shoot trying on clothing I already had and then filled in the blanks with new clothing as needed. I am proud to say that almost everything I wore for the photo shoot was already in my closet with the exception of this black sleeveless midi dress and beret (purchased at Winners at rock-bottom prices) and the sunglasses (purchased at Frakas; see photo below), all together resulting in me spending less than $75. The black midi dress ($39.99) was in particular a great purchase, as I was able to completely change up the look by adding a black cardigan and red scarf (photos coming soon). If you can, choose clothing that doesn't have to be pulled over your head (i.e.and mess up your hair and makeup). 

Extra tip: Try all clothing on in advance, including accessories. Choose flattering outfits that accentuate your best features and minimize those features of which you may be more self-conscious. Make a list of items (including accessories) for each look in advance and bring it to the photo shoot so there is no room for omissions or errors.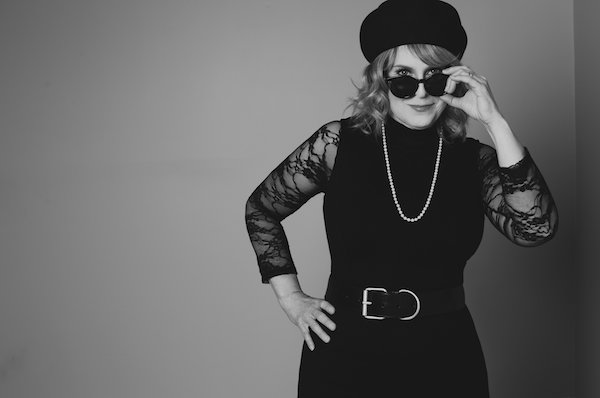 5. Hire a top-notch makeup artist and hair stylist. 

I was delighted once again to have multi-award-nominated makeup artist Holly Decker do my makeup. I first met Holly three years ago when she did my makeup for the photo shoot for my Christmas CD Red & White. She is truly beautiful inside and out. Holly introduced me to Rachel Leete Stange (pictured below; with The Factory Beauty Parlour) who happens to work right next to Erin Crook's studio. I had a lovely connection with Rachel too (she also is a musician) and although I only had a vague idea of what I wanted my hair to look like, she was able to style it with loose waves that complemented my vision for the photo shoot perfectly. 




6. Arrive to your photo shoot makeup-free with clean, dry hair; and on time. 

Your team needs a fresh canvas to do their work. Be aware that timelines can be tight. Plan for an hour each for hair and makeup (for women). Generally, it is better to get hair done first. Be respectful about timelines and don't be late! If at all possible, have your makeup and hair done at the same location to avoid running around from place to place. Be on time for your appointment with the photographer. 

7. Have your outfits and accessories well organized. 

I typically hang my clothing on velvet hangers and transport them in a single large garment bag. My accessories are organized neatly in a box or cloth bag for easy transport. I don't recommend that you wear to your photo shoot what you will be photographed in, so as to keep everything looking crisp. The exception would be if you are wearing tights or nylons; wear clothing that includes these to minimize change time. In general, wear something easy to change out of and minimize the number of pieces you have to juggle.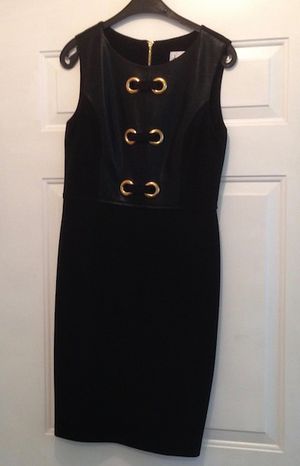 8. Keep conversation to a minimum during your photographic shoot. 

While chatting is perfectly fine with your makeup artist or hair stylist (as long as they don't mind), trying to carry on a conversation with your photographer isn't the best thing to do while he/she is trying to capture you at your best. Keeping conversation light is perfectly fine, as well as asking questions as needed.

9. Relax and trust your photographer. 

Listen carefully to your photographer's instructions. (If he/she says tip your chin down and move your head slightly towards your left shoulder, while looking down, then do it!) You photographer is trained to give you the most flattering shots possible. Most important advice: Relax! You might even find it fun! Don't be shy to incorporate some movement in your photo shoot (unless he/she advises otherwise). Your photographer will snap away and you will likely come up with your best shots when you loosen up!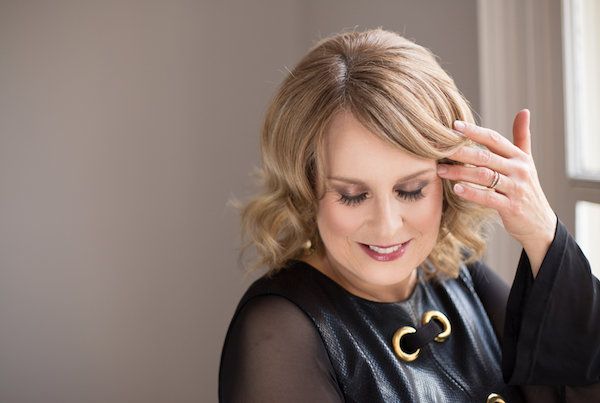 10. Think efficiency. 

Busy photographers often have a limited window of time to capture your vision as fully as it can be. To maximize your time with the photographer, be on time, leave on time, and be efficient with the process including quick wardrobe changes. 

Extra tips: Go to the bathroom before you start. Be hydrated before you start (so you don't have to drink midway through your photo shoot and mess up your lipstick!). (Dress below by J S Collections purchased at Klassique Designs.)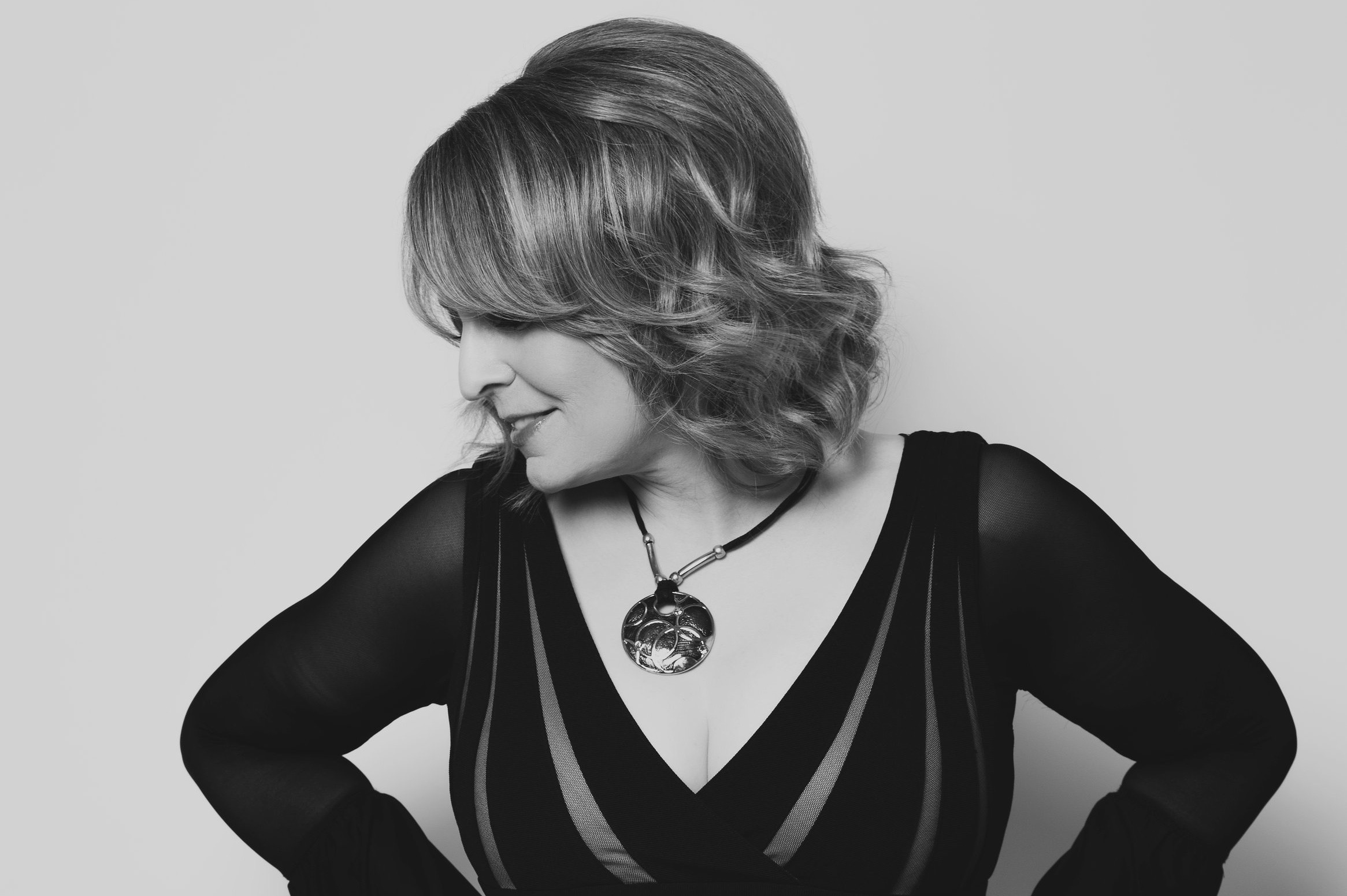 I had an absolutely wonderful time and I can't wait to work with Erin, Holly, and Rachel again! 

Your turn: If you have done a photo shoot before, what was your experience? Do you have any pointers for my readers? Please comment below!