At 890 hectares, Irishtown Nature Park, located in the north end of Moncton, New Brunswick, is one of the largest urban parks in Canada. The main trails are wide and easy to navigate, making it a popular destination for all ages and abilities for walking, hiking, or biking. The main trails, which are accessible year-round (see autumn and spring photots below), are wheelchair and stroller friendly, so it is a great trail for all family members. The park is pet-friendly.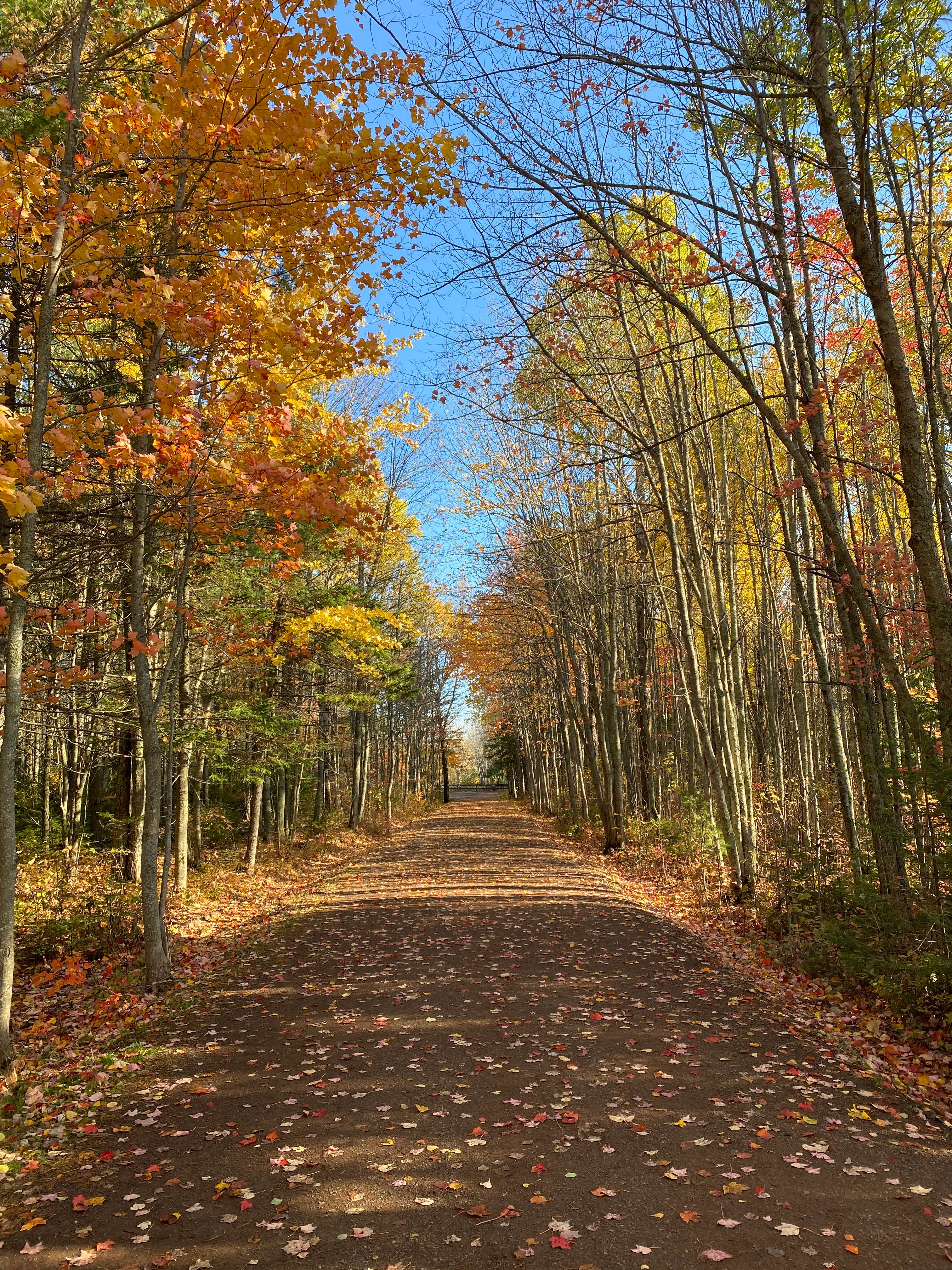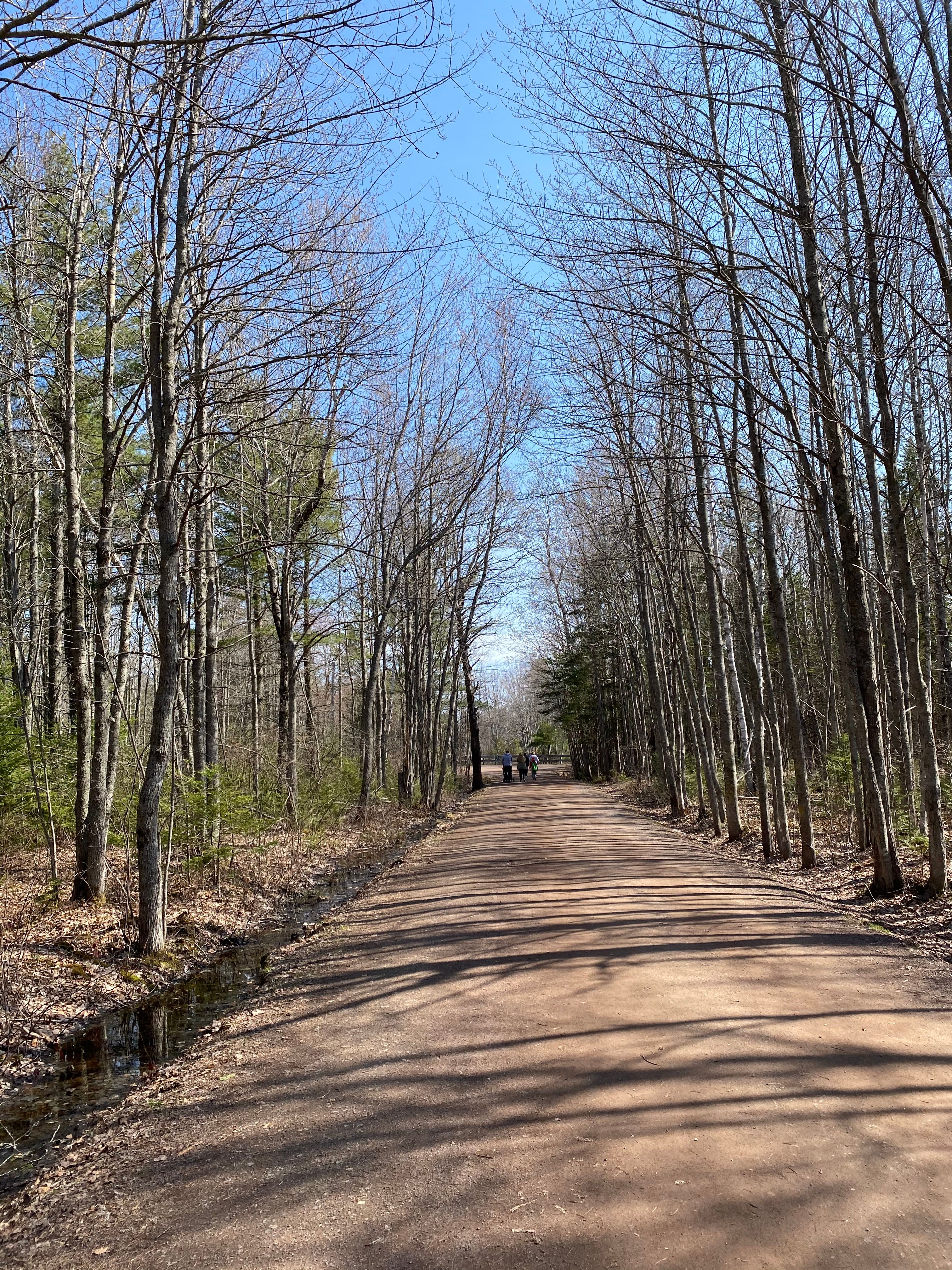 For hikers who love navigating variable terrain, there are also secondary trails through the forest. These are popular in the winter for snowshoeing.
Irishtown Nature Park is known for its diverse wildlife. Here is a yellow-rumped warbler we spotted at the junction of the main trail and a secondary trail.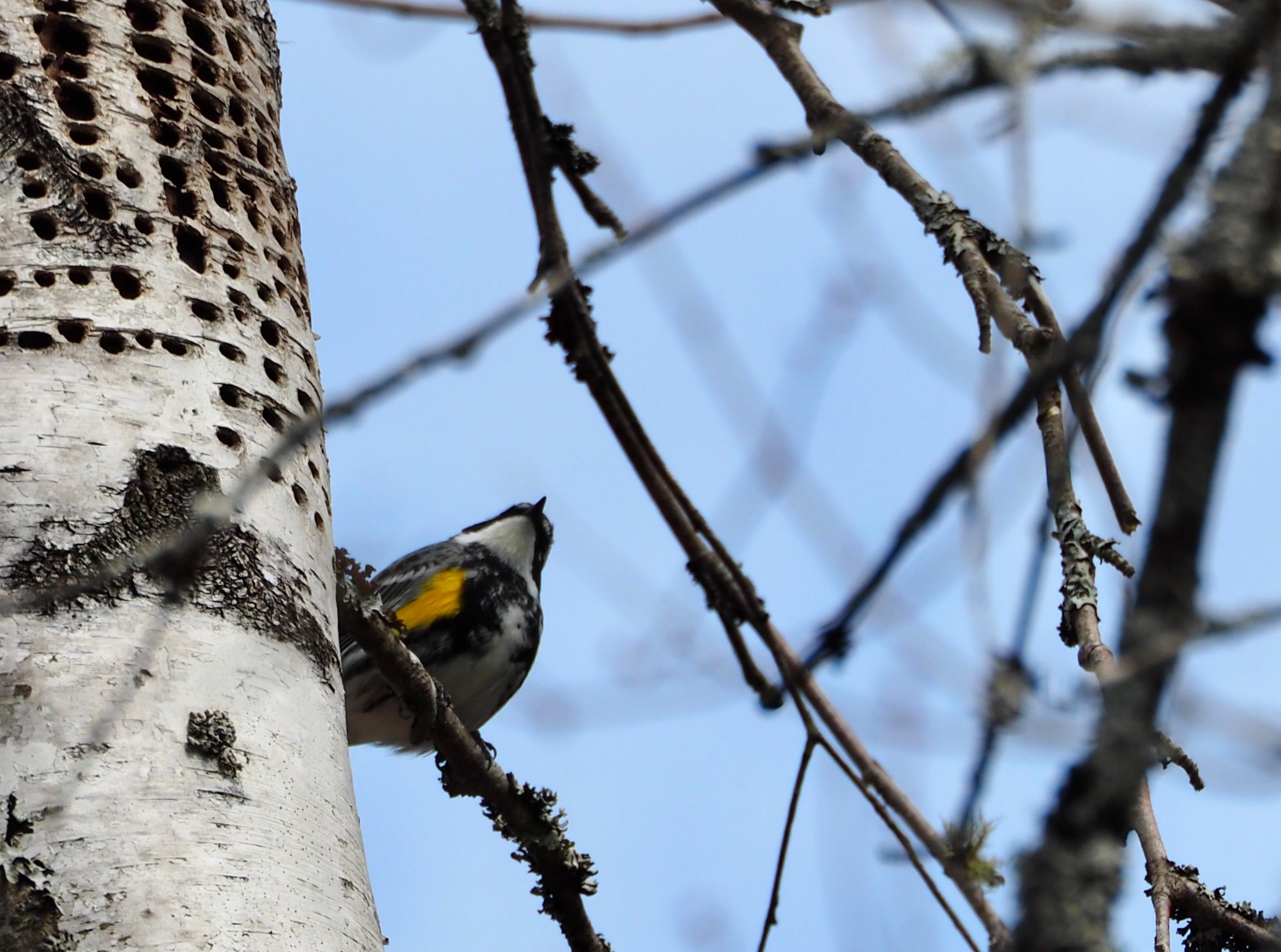 The grounds boast a lake, marshland, and an Acadian forest with towering trees. The large lake promises a variety of water birds, and I have heard that deer, moose, and bear have been spotted in less travelled areas.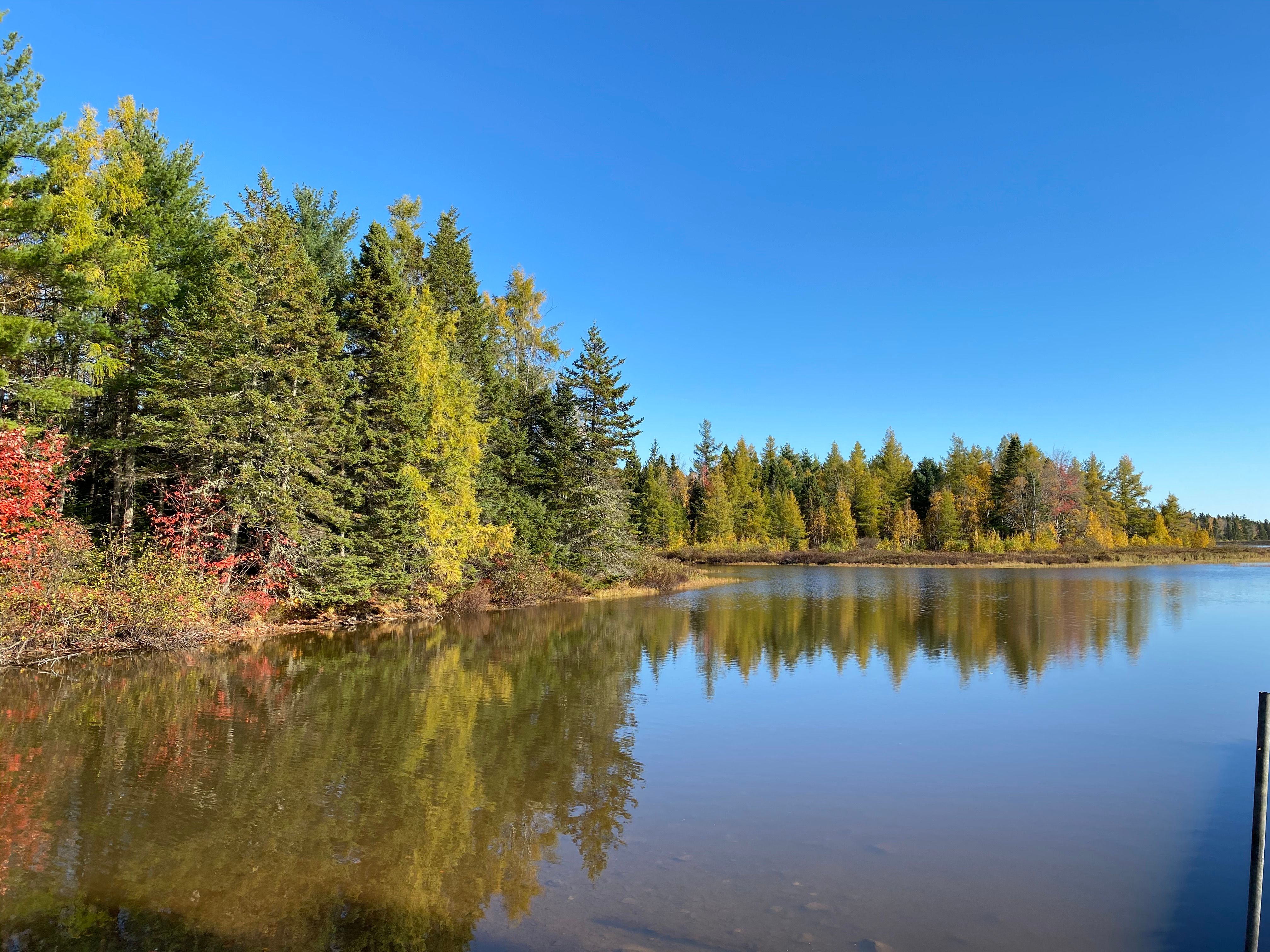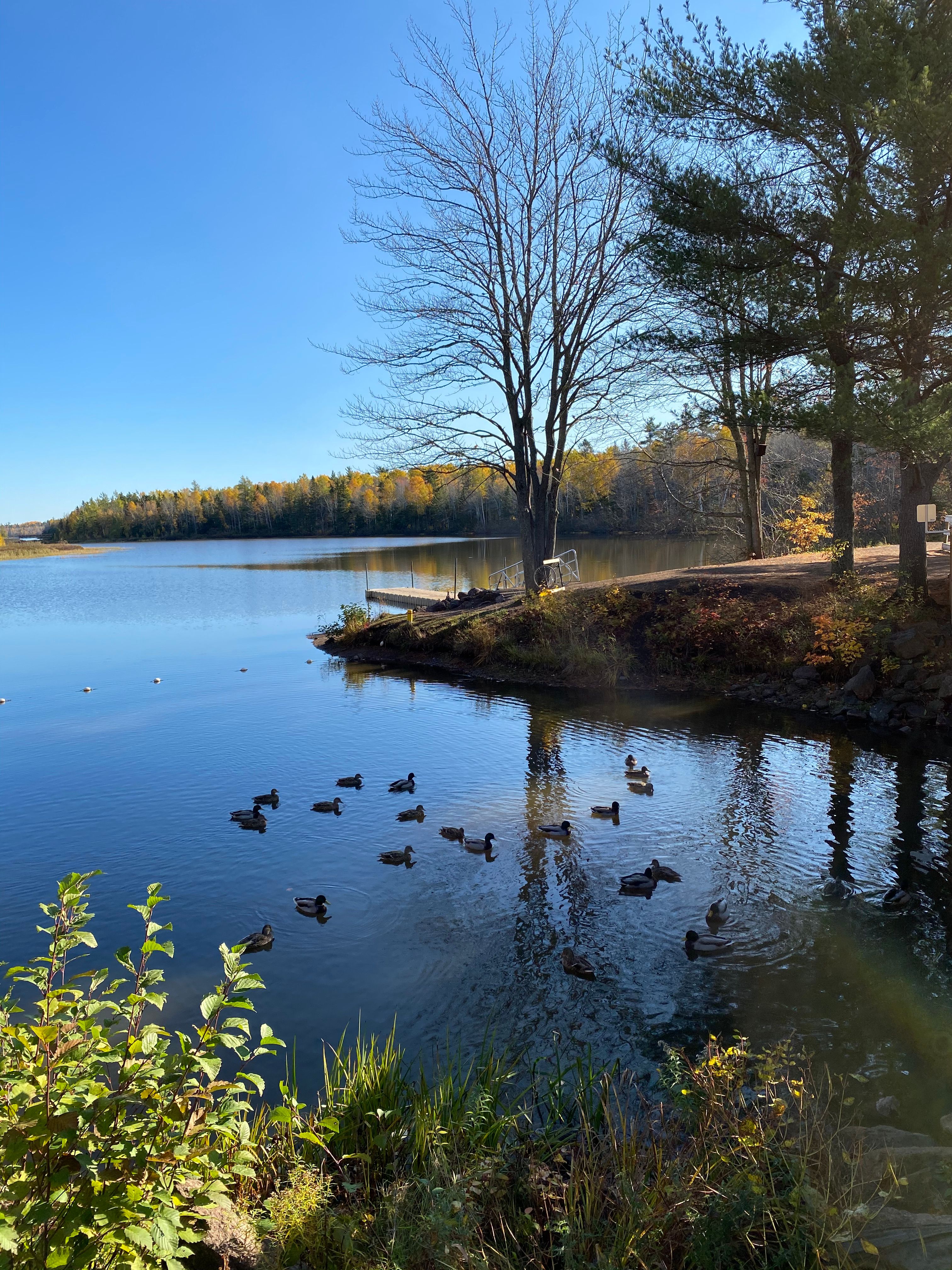 On a recent visit this spring, we saw boaters (canoes and other non-motorized water craft) on the lake too. Boating requires registration: click here to read more.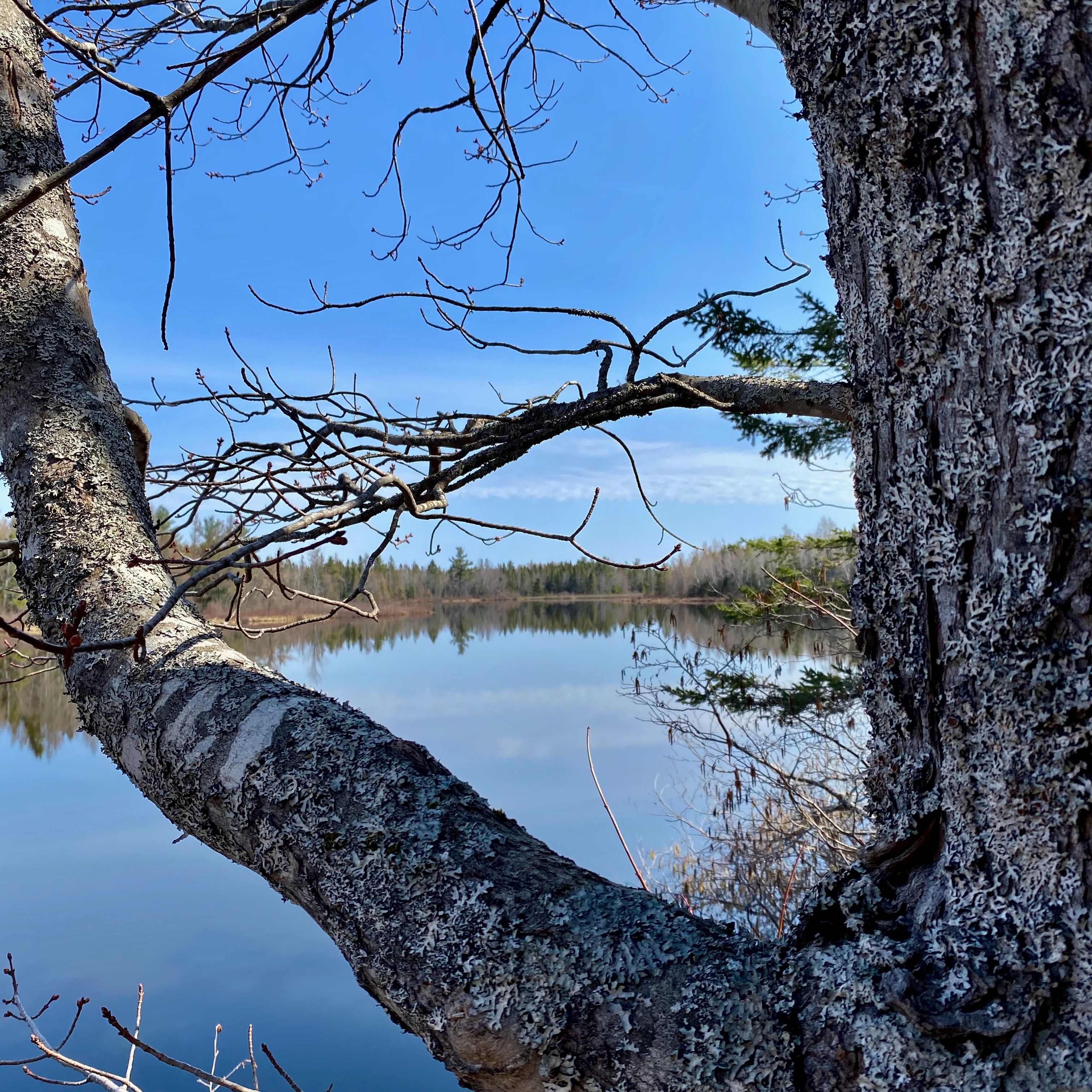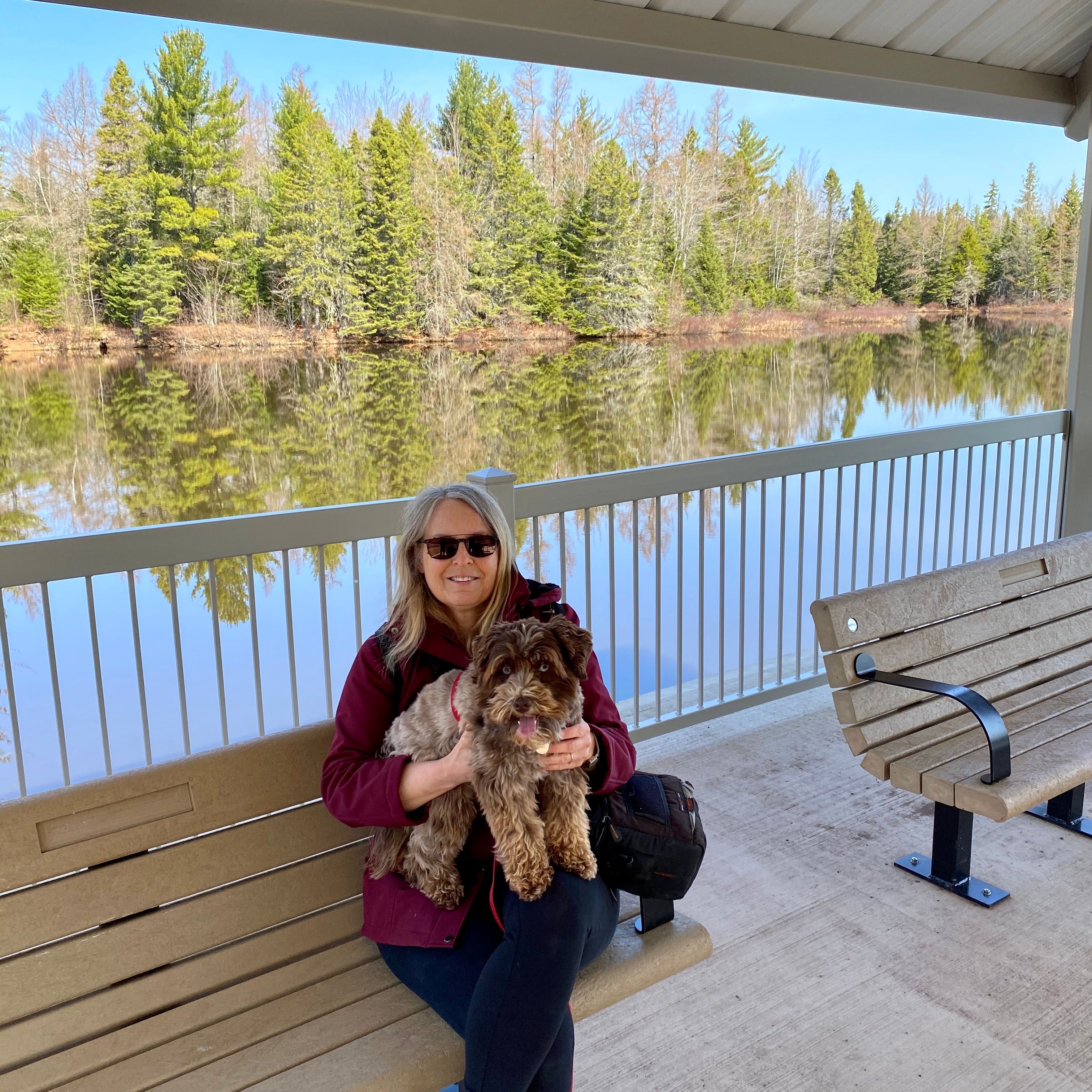 Irishtown Nature Park is a must-see the next time you are visiting the Moncton area in New Brunswick.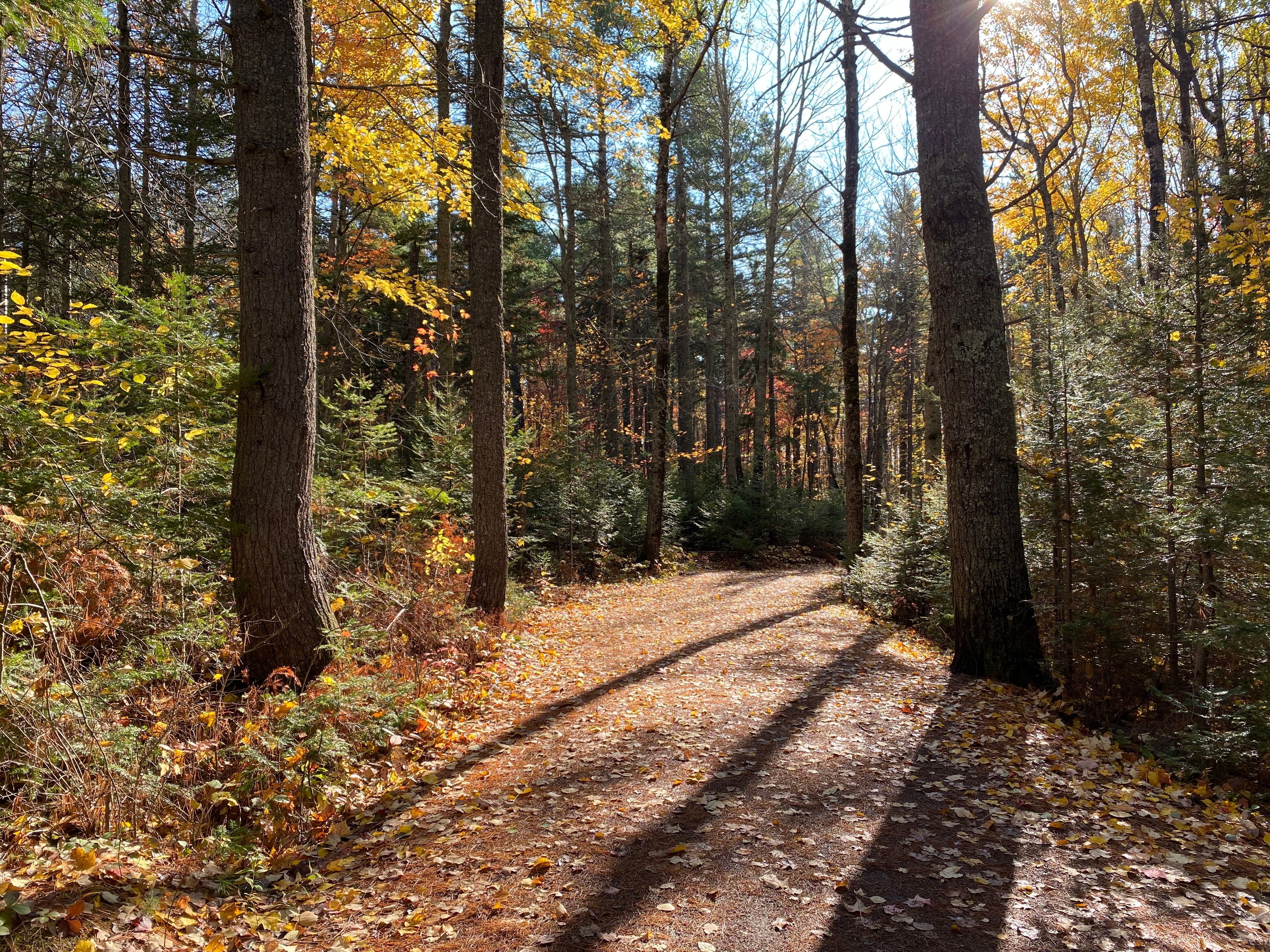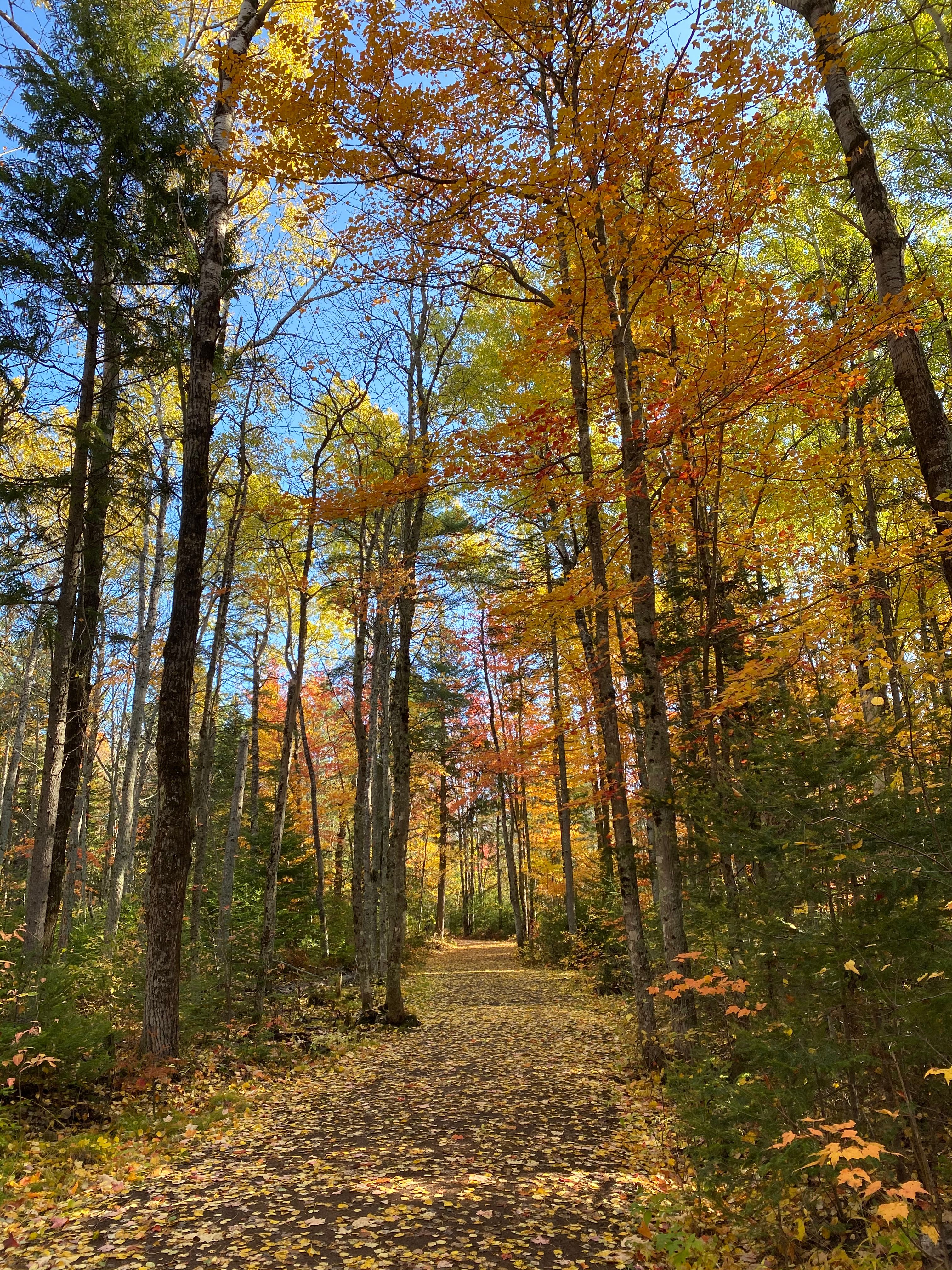 If you enjoyed this post, you might enjoy reading my post about Mary's Point, New Brunswick. Click here to read it.
Click here to sign up for my monthly newsletter to get notices about all my blog posts.