I was delighted to visit Hopewell Rocks Park in New Brunswick in October 2020, seven years after my first visit. Like many top tourist attractions, park attendance has taken a hit during the 2020 pandemic, with a drastically reduced number of visitors. On the day we visited, there were only a handful of tourists visiting given the time of year and ongoing concerns about travelling during the pandemic.
Hopewell Rocks is located along the Bay of Fundy, home to the world's highest tides. At certain times of the day--clearly posted for all visitors--the ocean water recedes and you are able to walk on the floor of the ocean. At other times, the area is flooded and inaccessible by foot, although enthusiasts can sign up for guided kayak tours to traverse close to and through these unusual structures.
There is an interpretive centre and guides throughout the park that/who will answer your questions about the tides, local geology, Indigenous (Mi'kmaq) legends, shorebirds, whale sightings, and more. The interpretative centre also boasts a restaurant, huge gift shop, and picnic area. Most areas in the park are wheelchair accessible.
There is a lovely, wide, easy-walking trail from the interpretative centre to the main attraction site. Along the way, there are lookout decks such as the one below (and its view). For those who don't want to take the trail--it's about 15 minutes to walk--there is a shuttle. The site is dog friendly.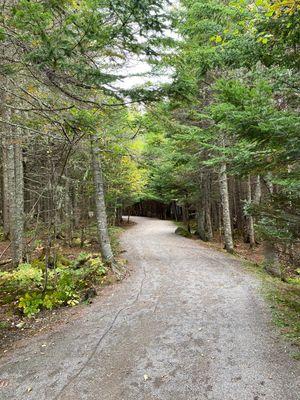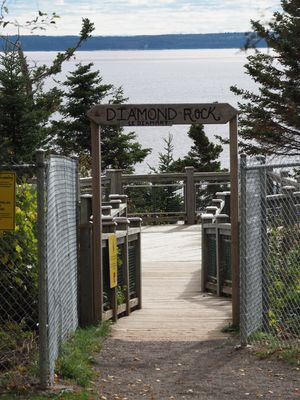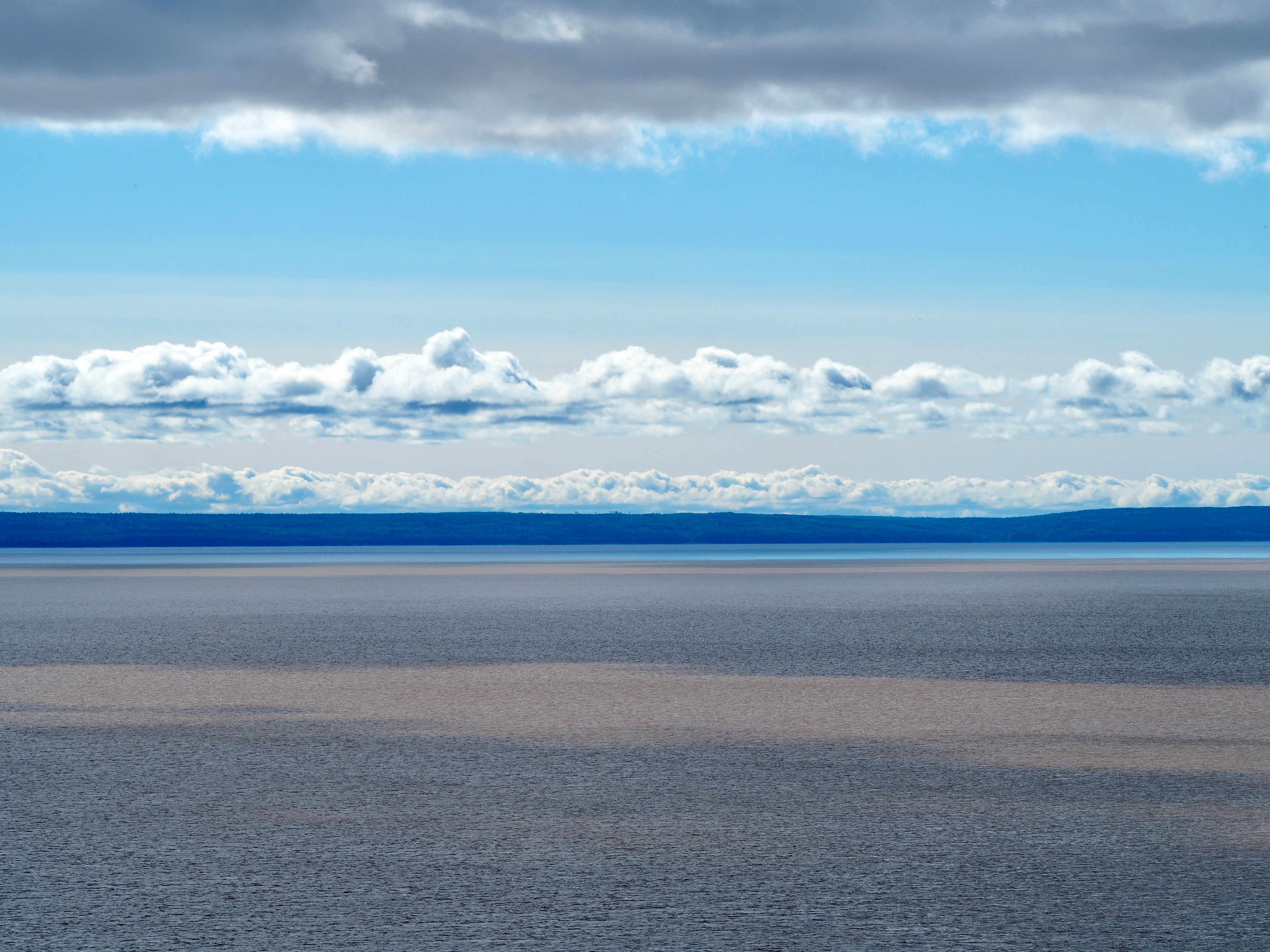 At the end of the trail you can see the main attraction, the "flowerpot rocks," below. The unusual sandstone structures topped with trees have been carved out from the cliffs and coves by years of battering winds and water.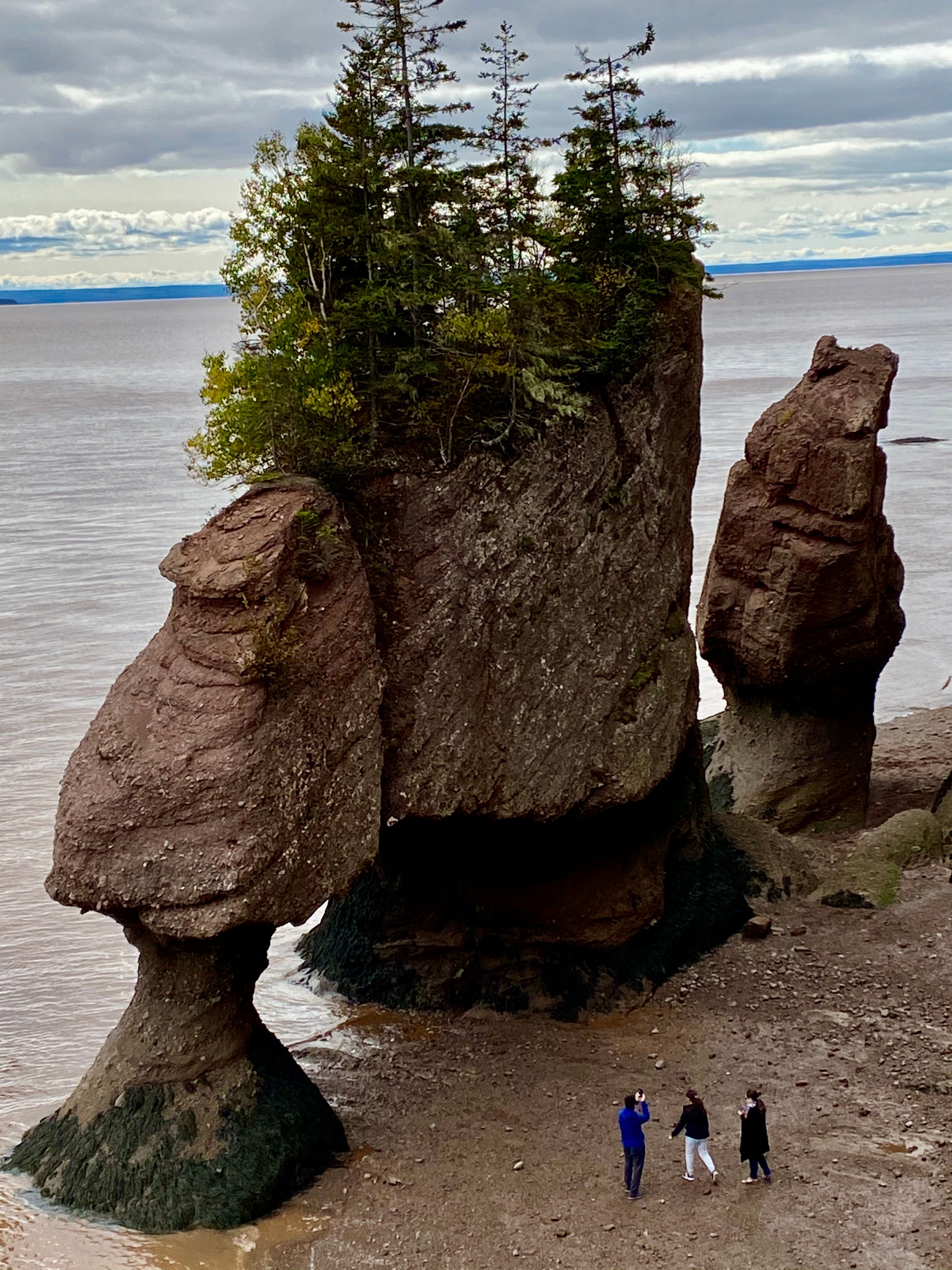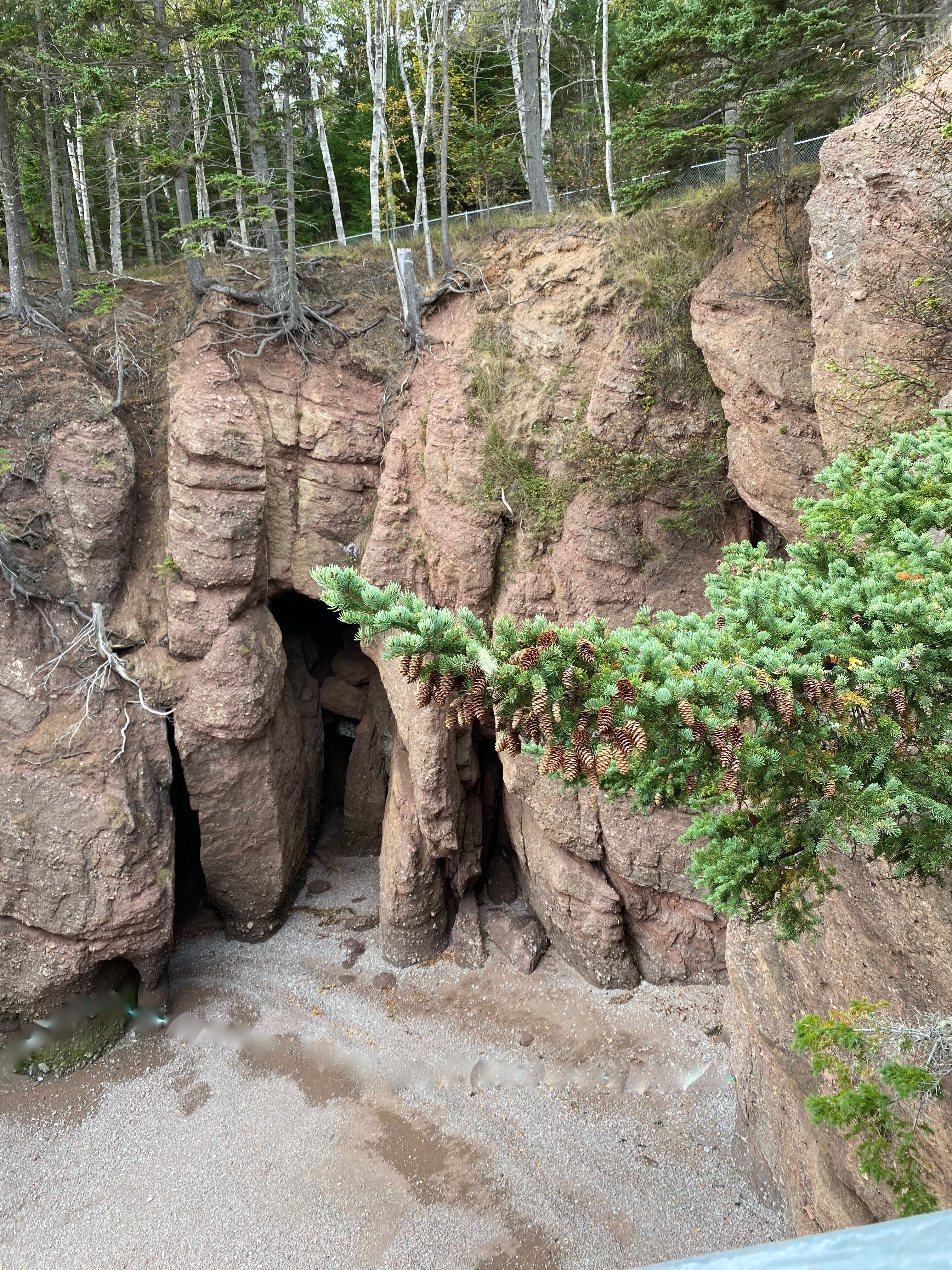 Many of the formations have been given nicknames such as ET, Mother-in-Law, Lover's Arch, and Dinosaur Rock. I spotted this one that looks like the profile of an old man on the way down to the ocean floor.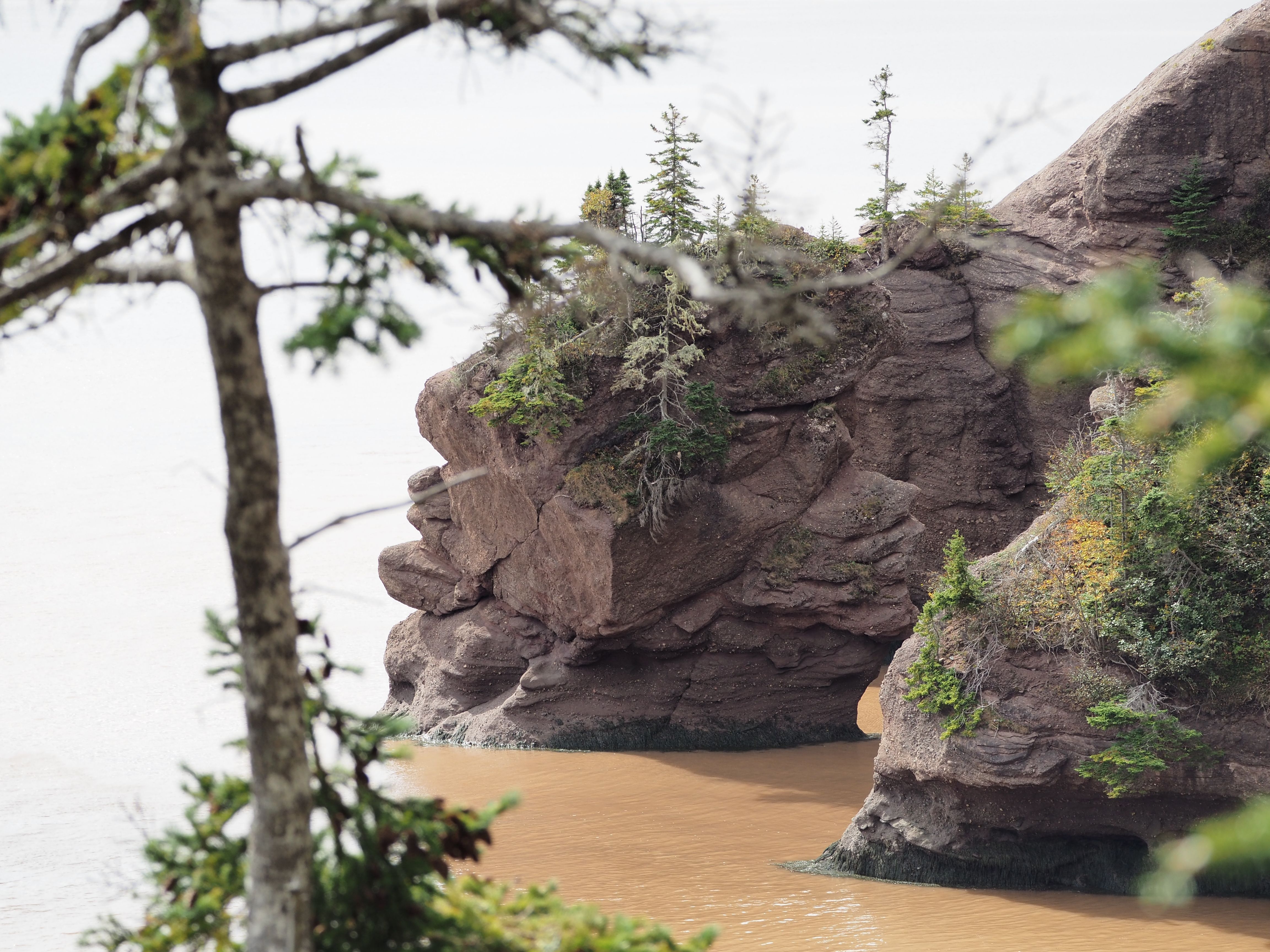 The stairway down to the ocean floor has been significantly upgraded from the rickety, steep, narrow one we had to traverse when we we visited seven years ago. It is much easier to navigate and there are some great views on the way down. I believe they have a mechanism in place to accommodate those who can't take the stairs.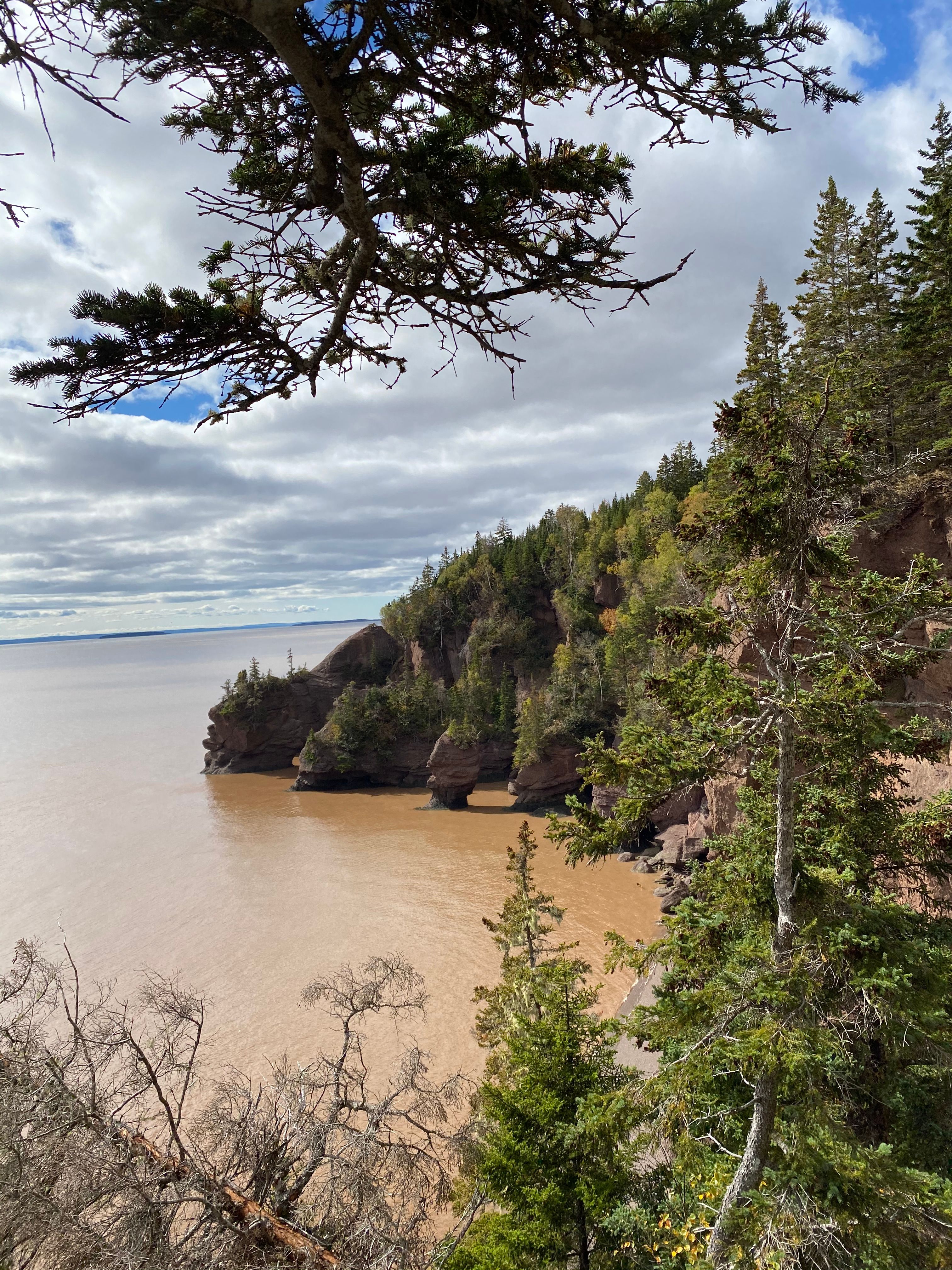 Although we didn't visit them, there are two sandy beaches flanking the park, making it a full-day outing if families choose.
Here are a few more photos from our trip.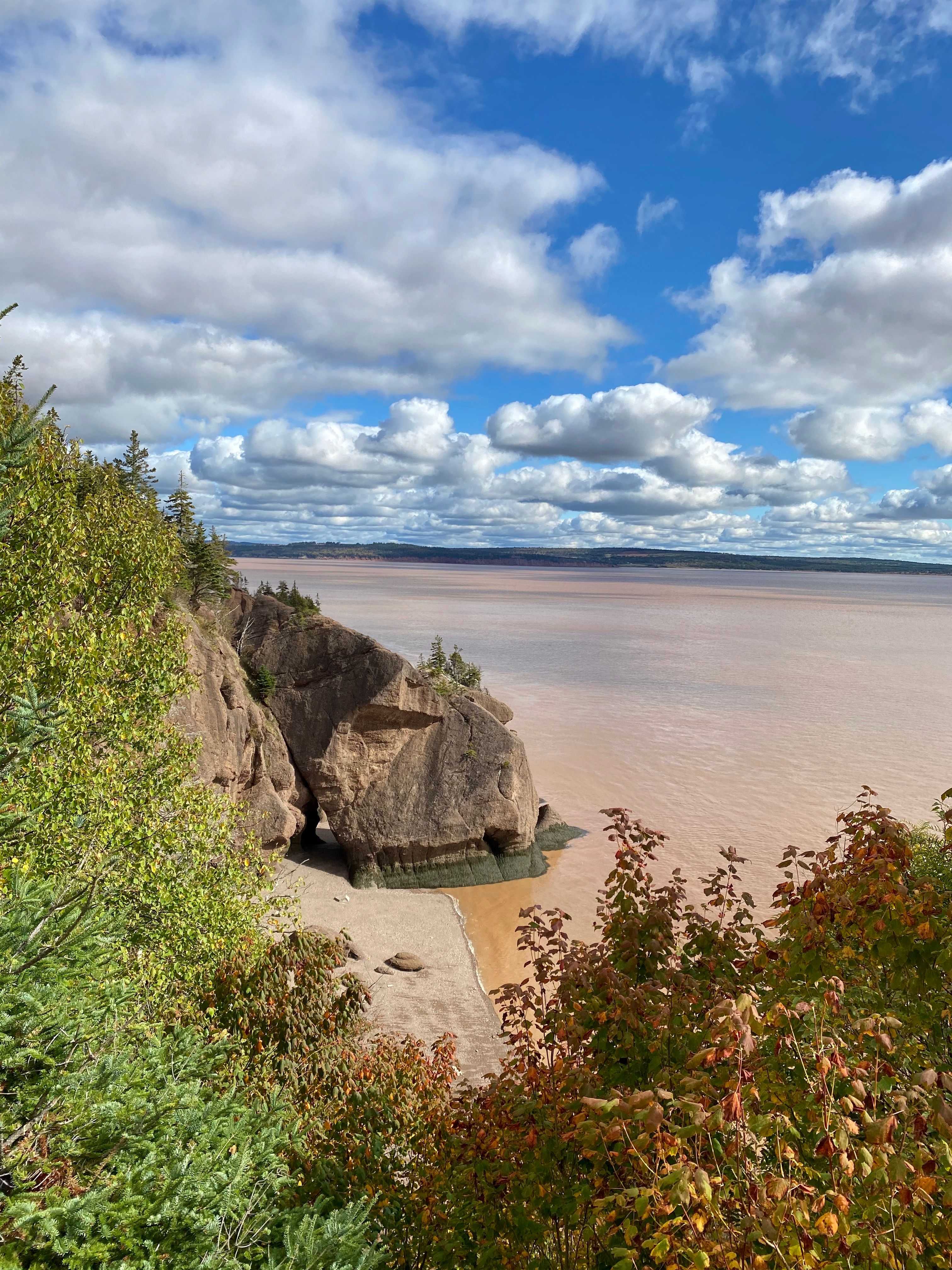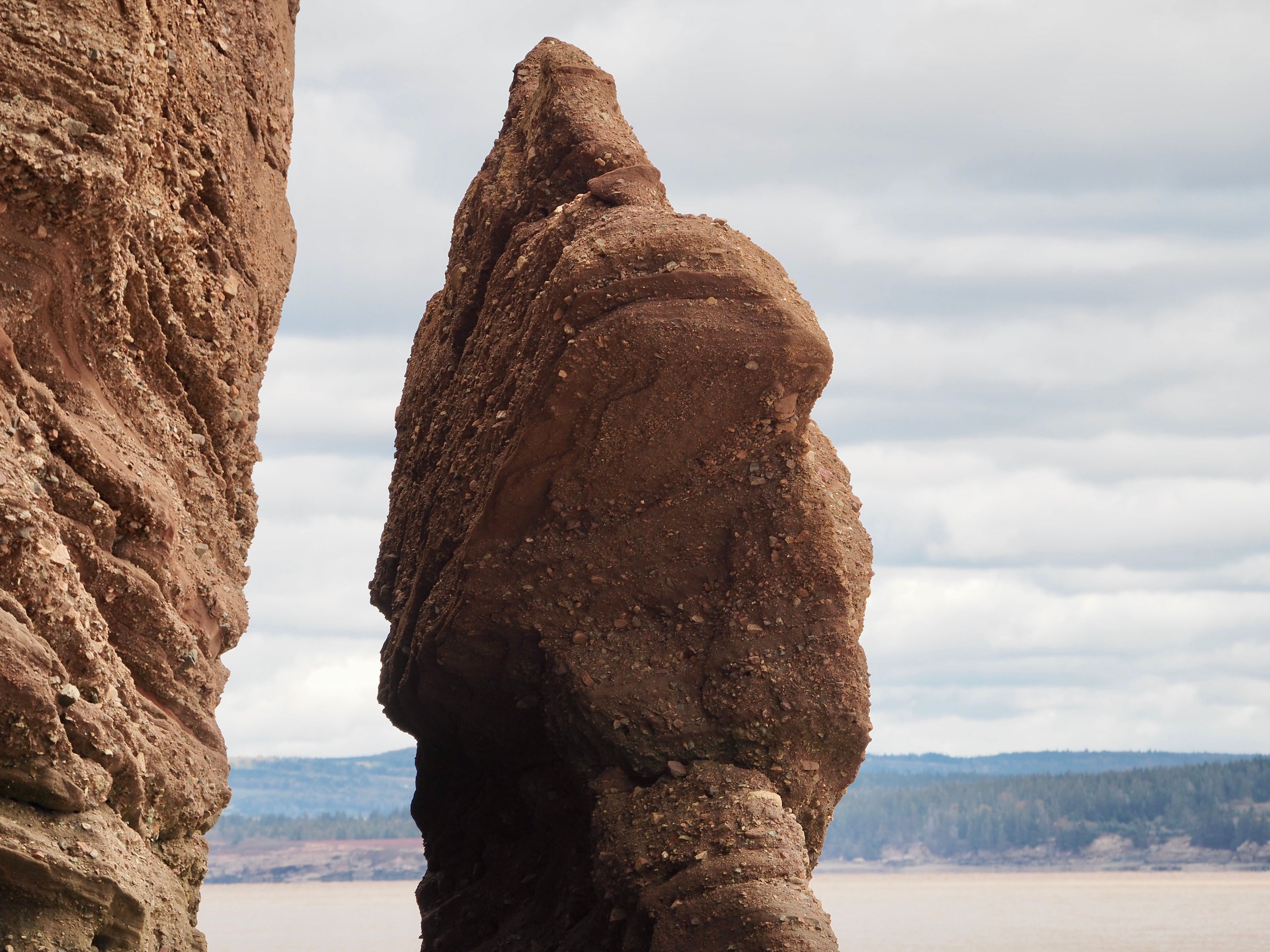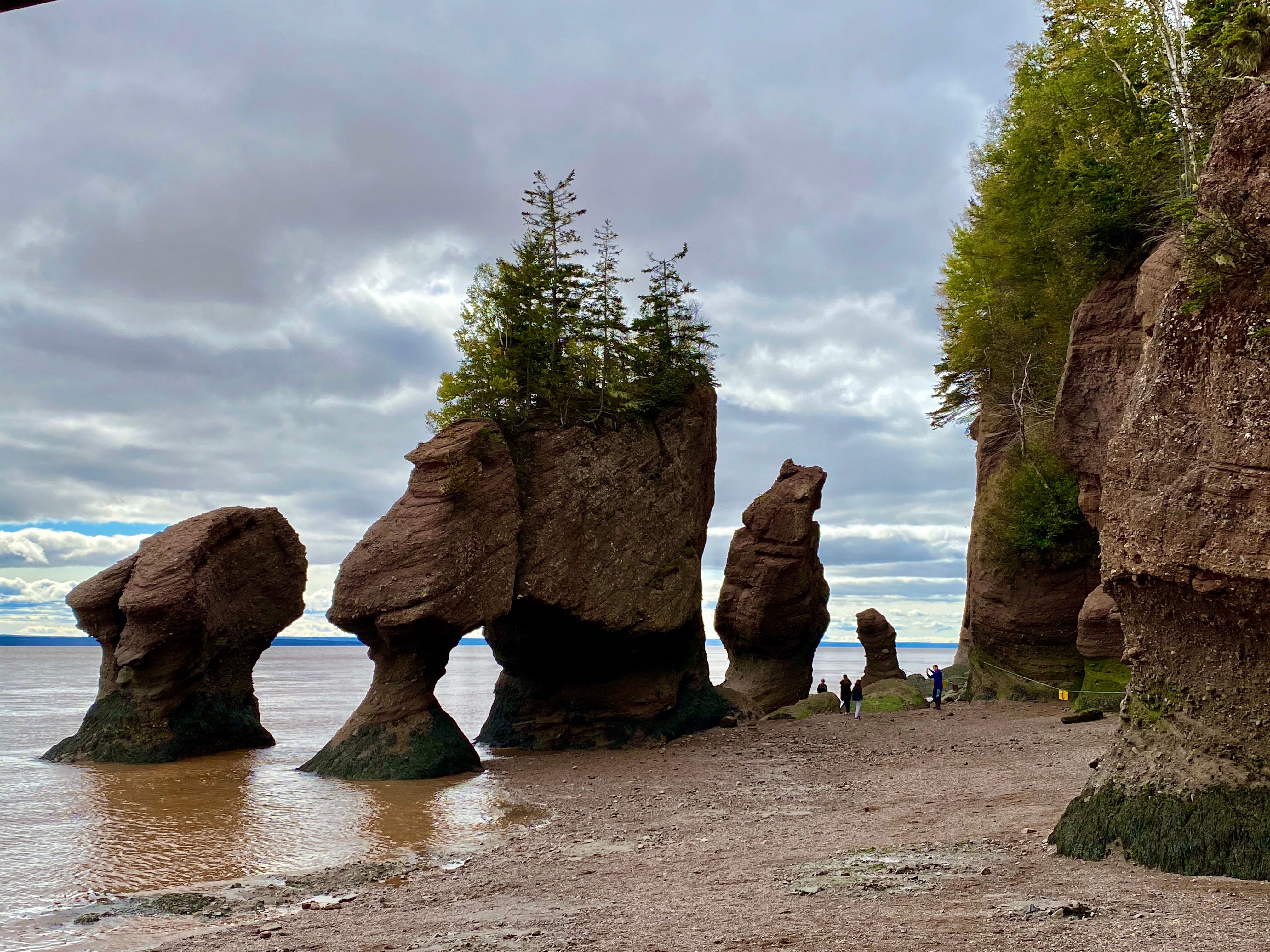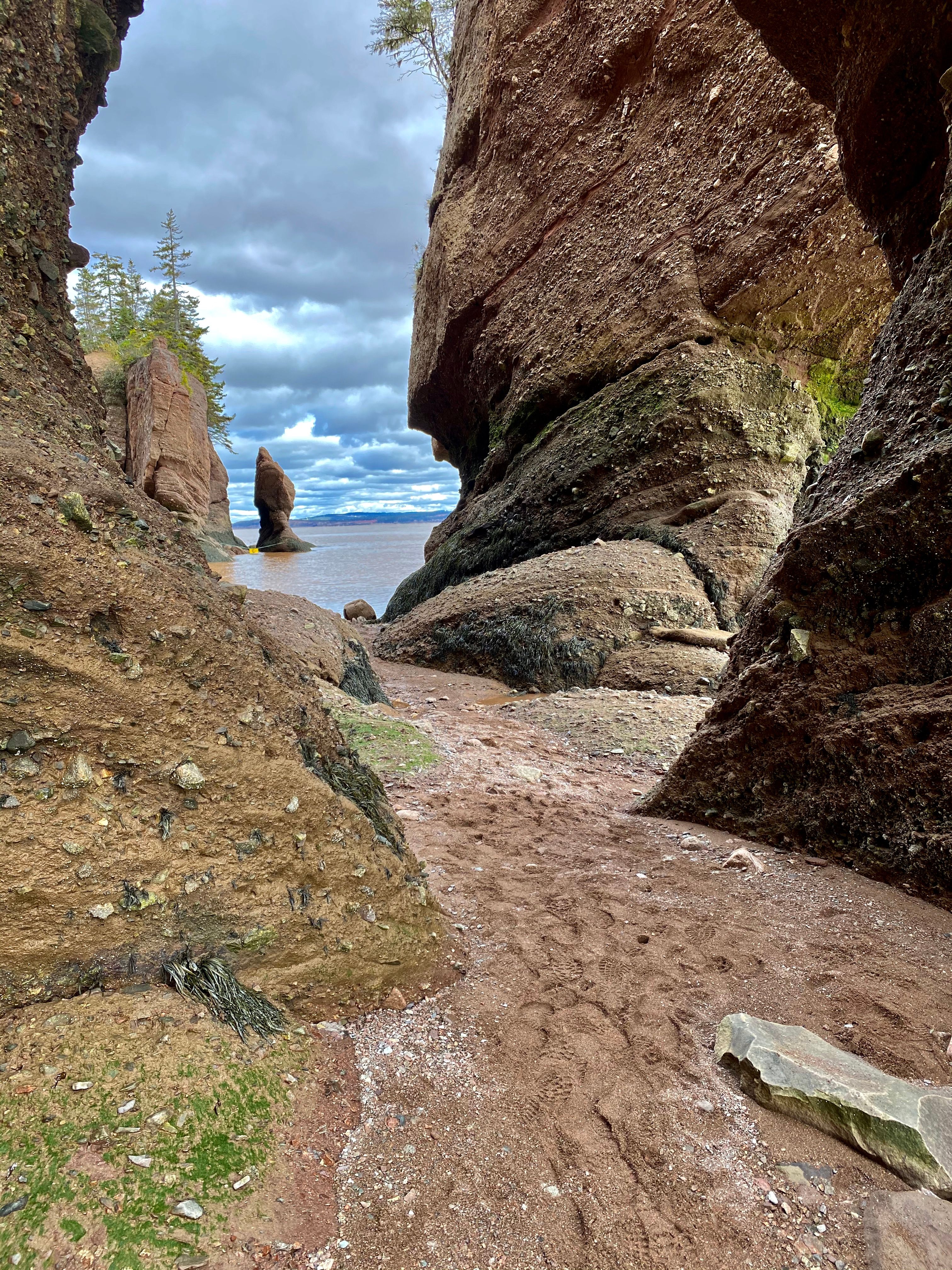 This last photo was included in my 20 Best Landscape and Wildlife Photos of 2020. Click here to read it!
In conclusion, Hopewell Rocks is a must-see when you travel to New Brunswick. To learn more about Hopewell Rocks Park, click here.
Click here to see more great east coast photos on my "Prairie Girl Goes Coastal" Instagram account.