Looking for a lovely beach to stroll along while in New Brunswick? Look no further than Mary's Point at the northern tip of the Bay of Fundy.
I have visited Mary's Point several times over the last eight years, during different seasons. It's one of my husband's favourite places to visit in New Brunswick, with a lovely trail system, beach, and spectacular scenery. I believe the beach is accessible year-round. 
Mary's Point is part of the Shepody National Wildlife Area, which is part of the Western Hemisphere Shorebird Reserve Network. Flocks of semipalmated sandpipers (small arctic-nesting shorebirds) stop at Mary's Point on the way to their winter home in northern South America. We have never been there at the same time as these sandpipers: it surely must be a beautifully magnificent sight! 
In addition to Mary's Point's sandy beach, there are mud flats that are exposed at low tide. There is also some really interesting geology in the area, although we haven't fully explored it to date. 
The first time I visited Mary's Point in the summer of 2013, there was a fog hovering over the area. As you can see, the colours were just spectacular.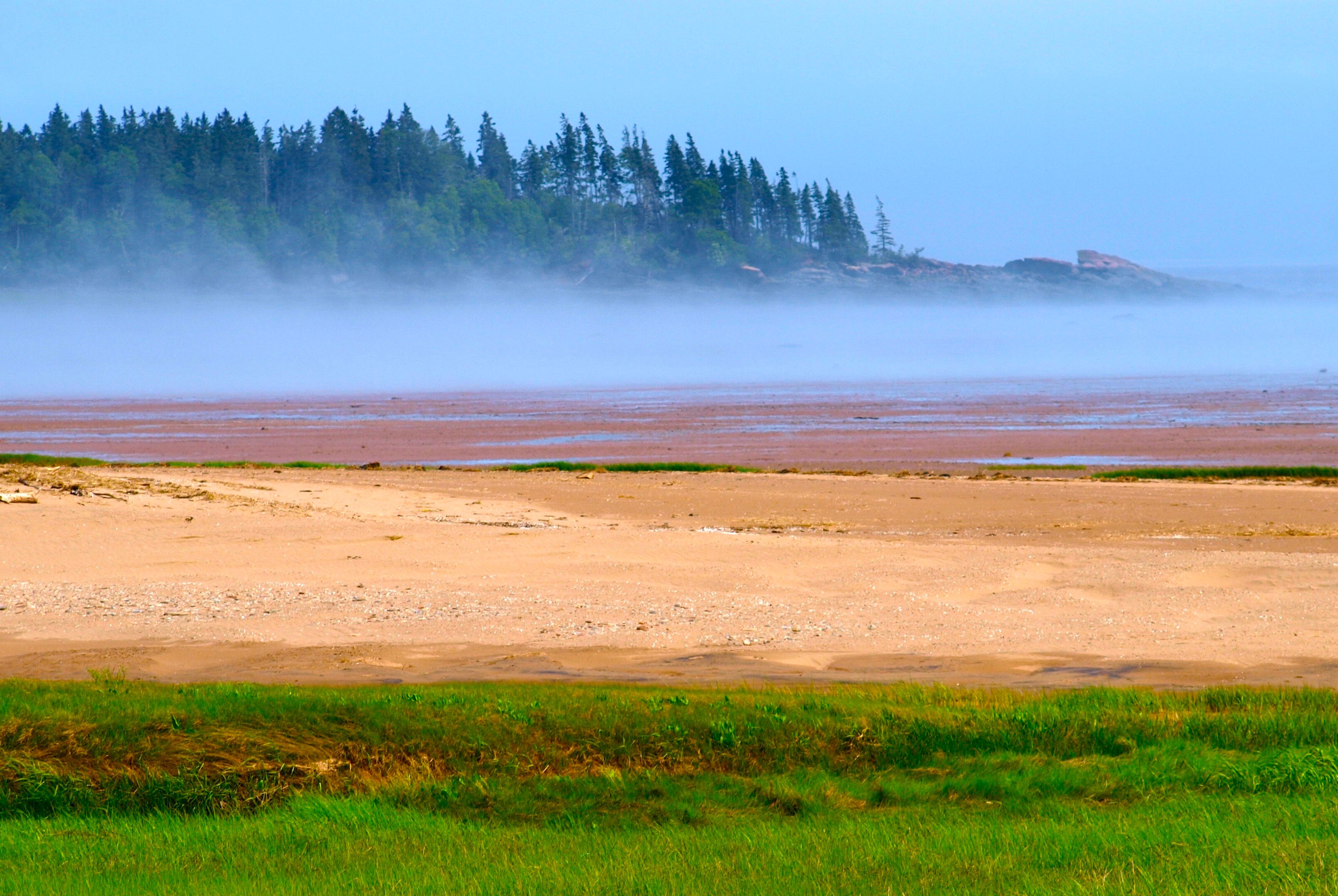 Here are some photos from our fall 2020 and spring 2021 visits.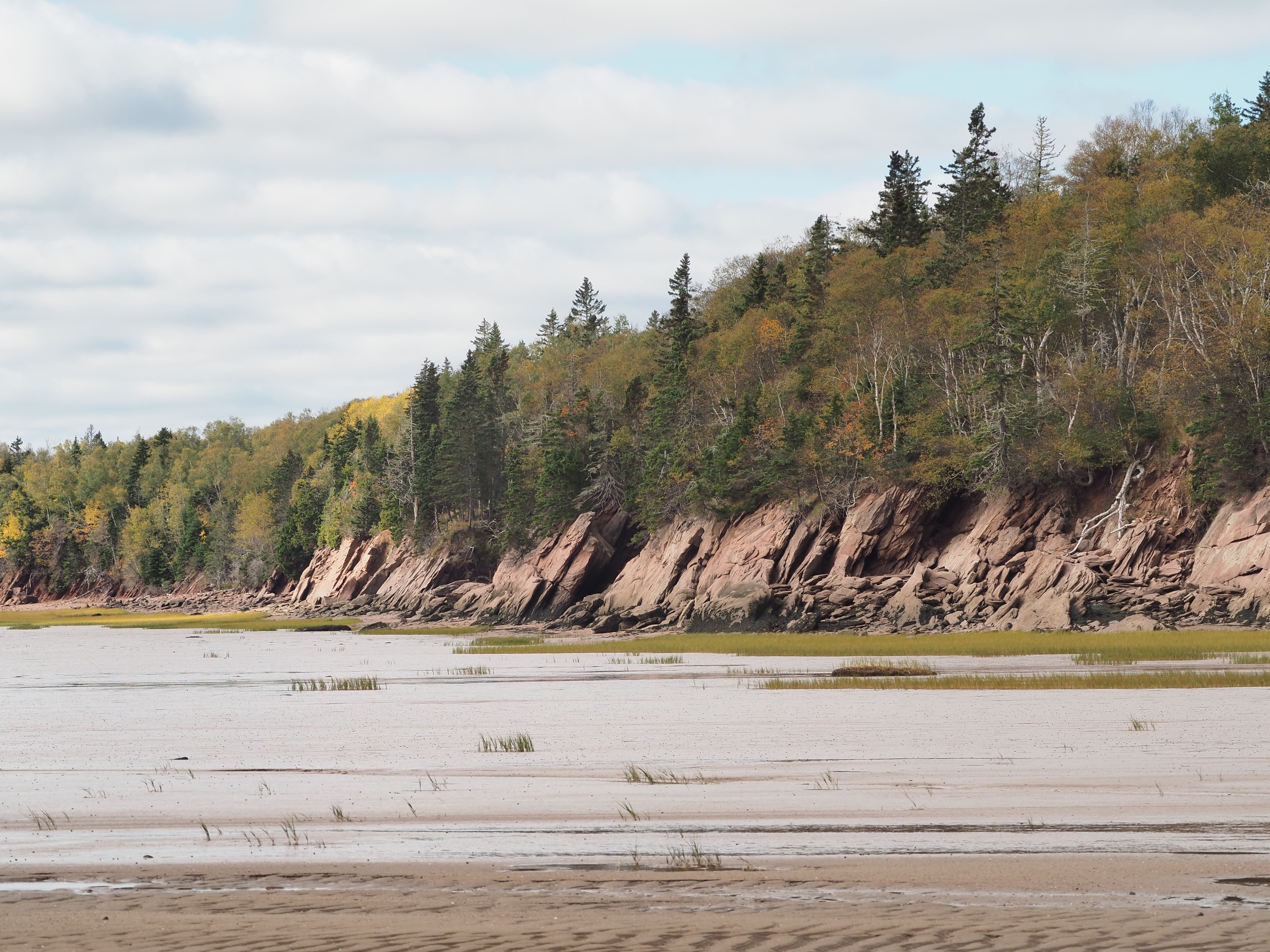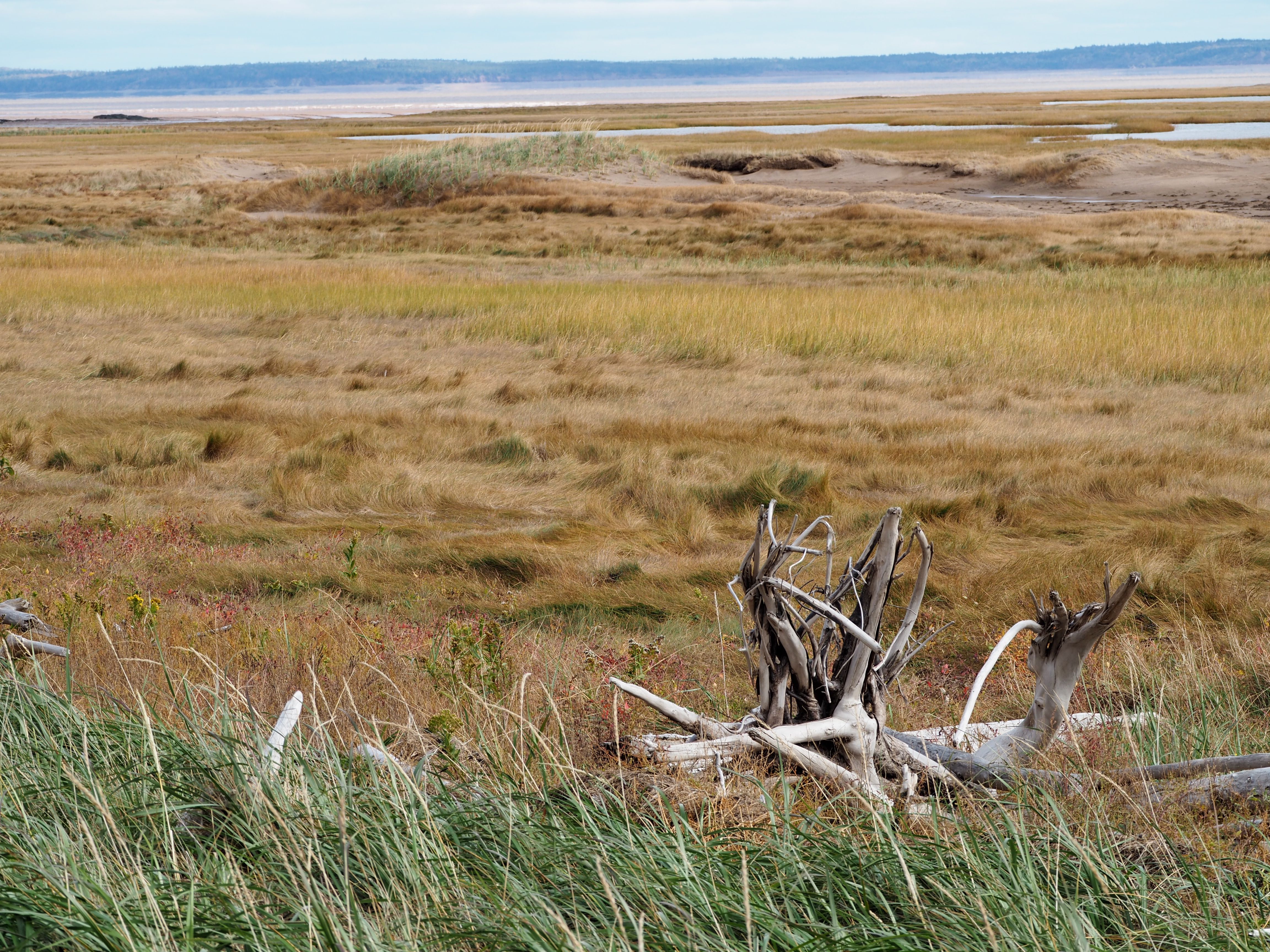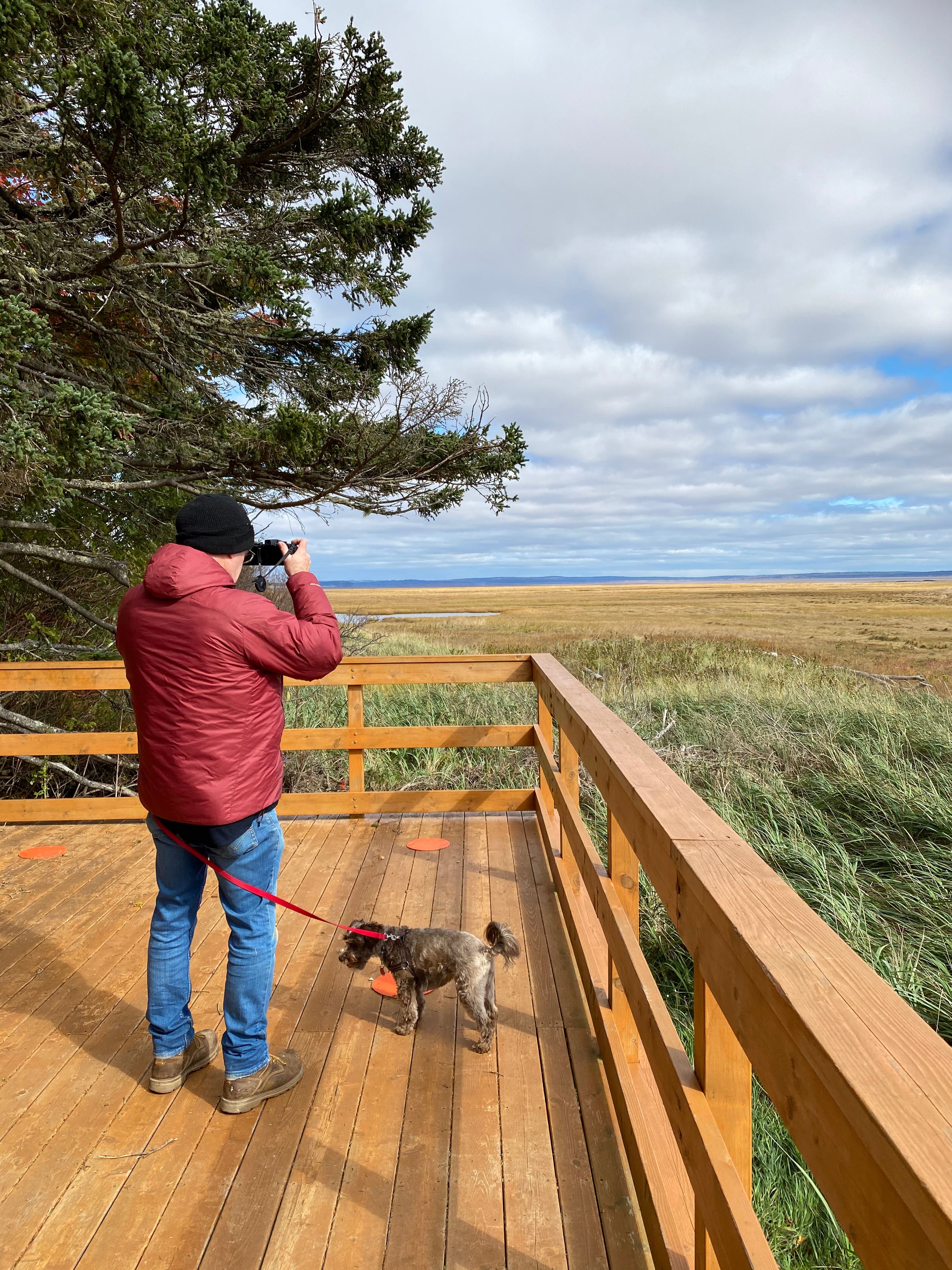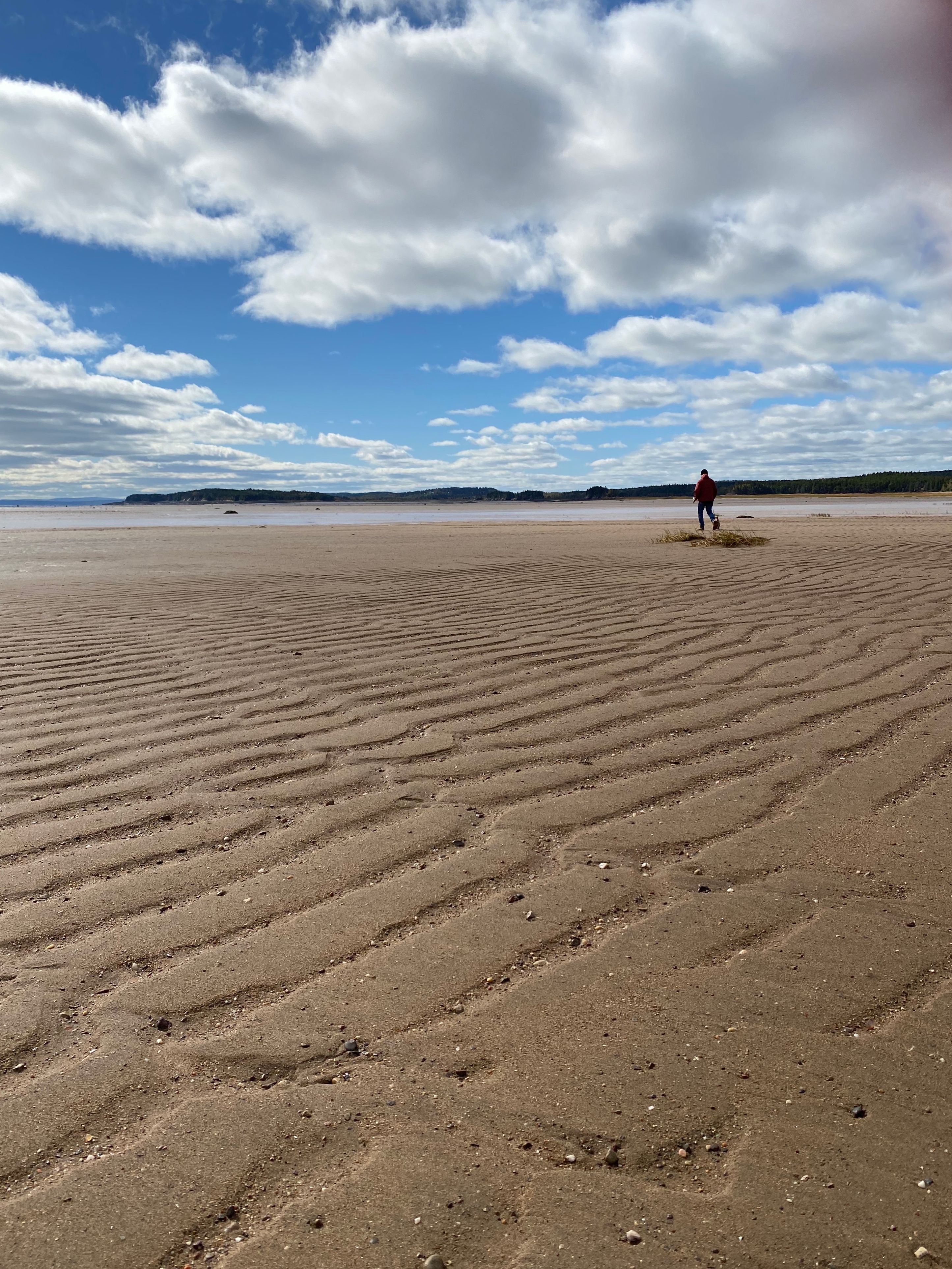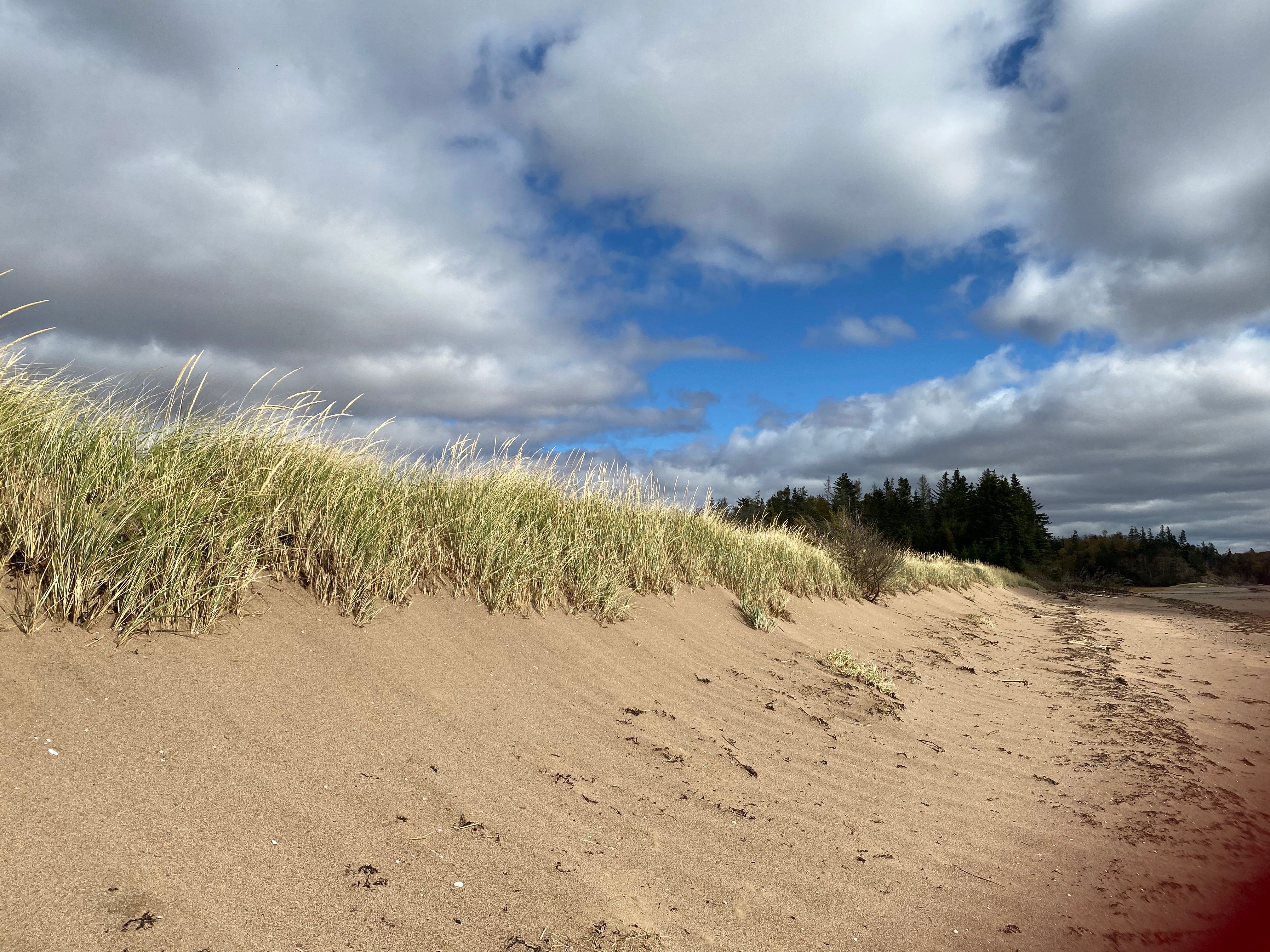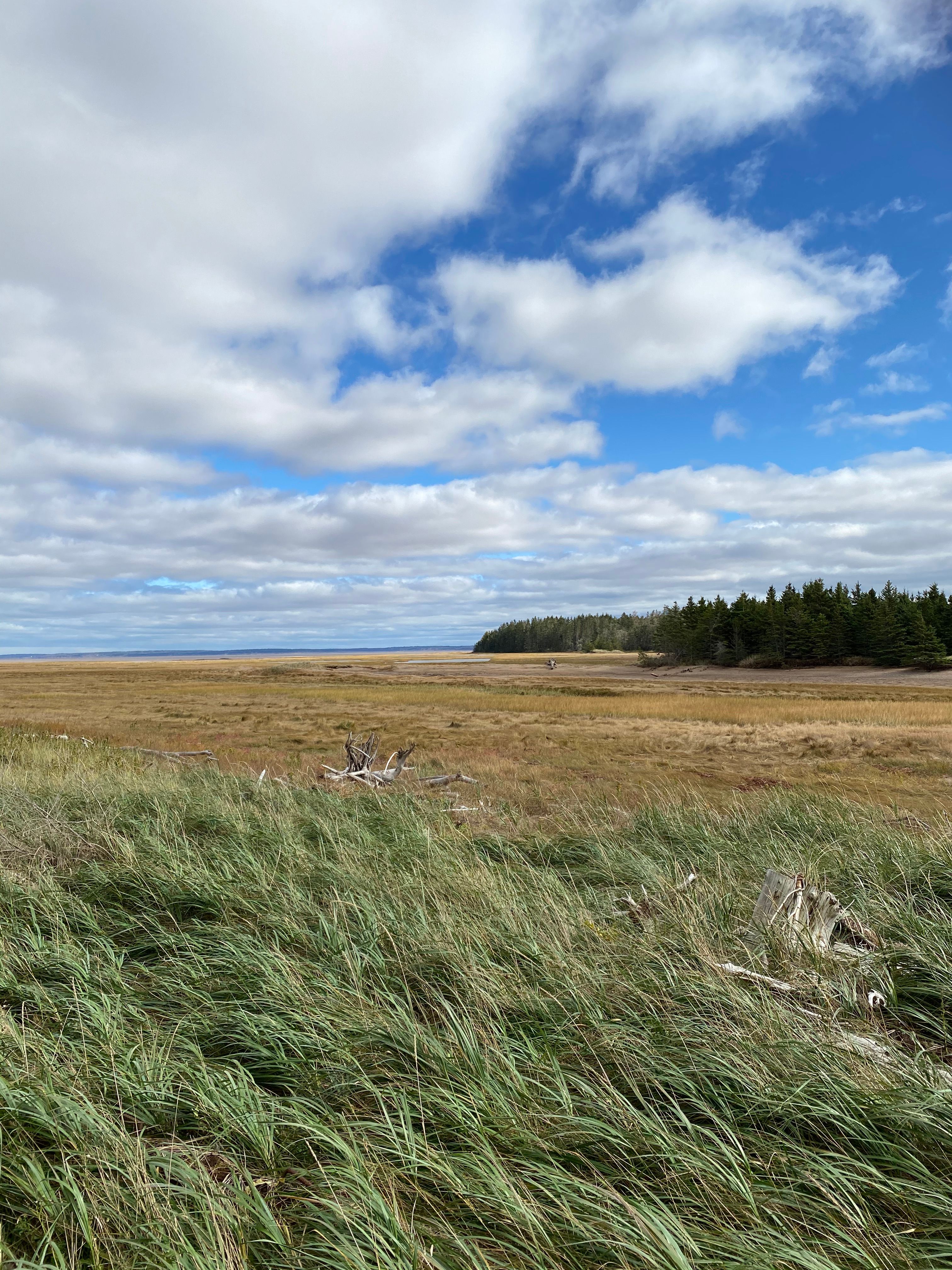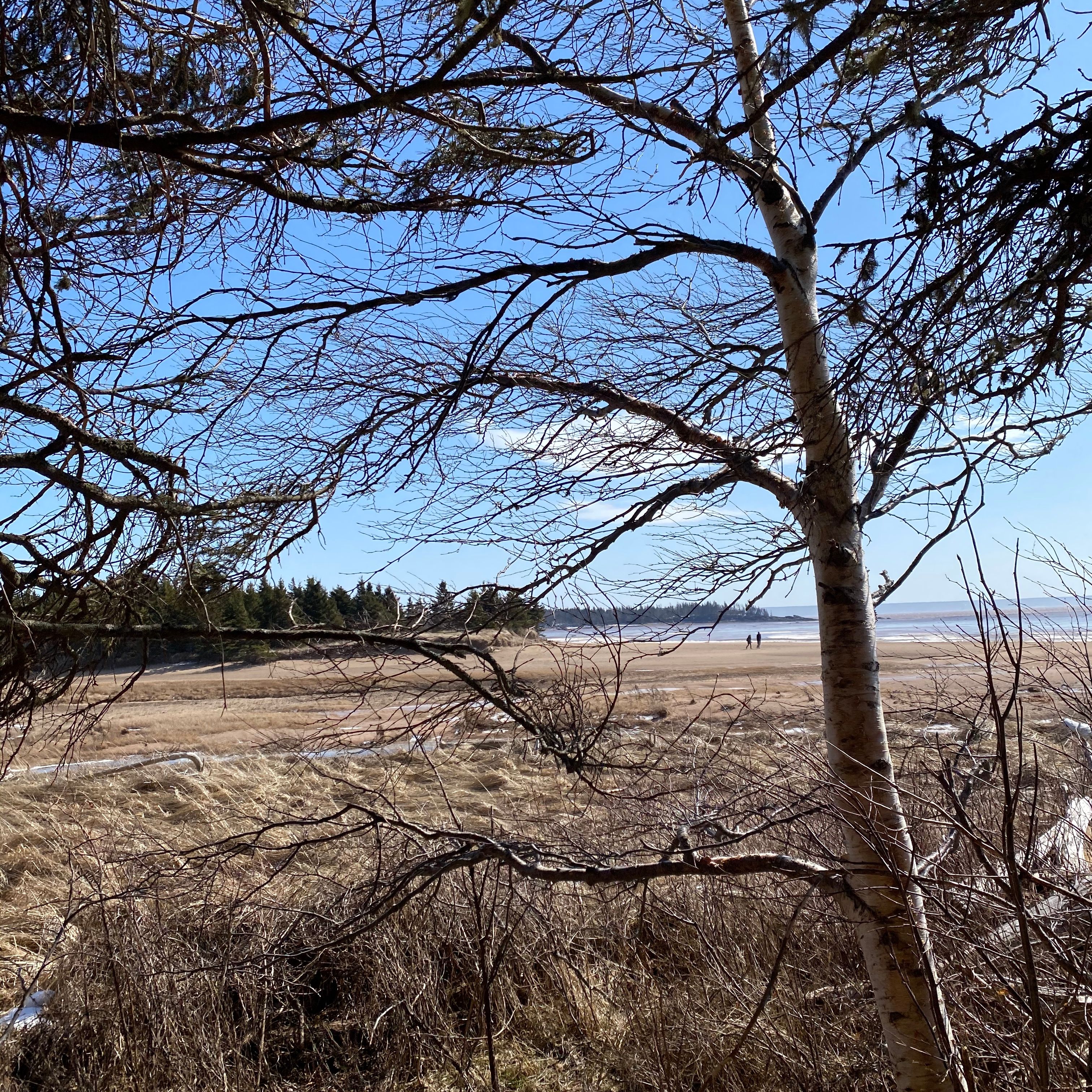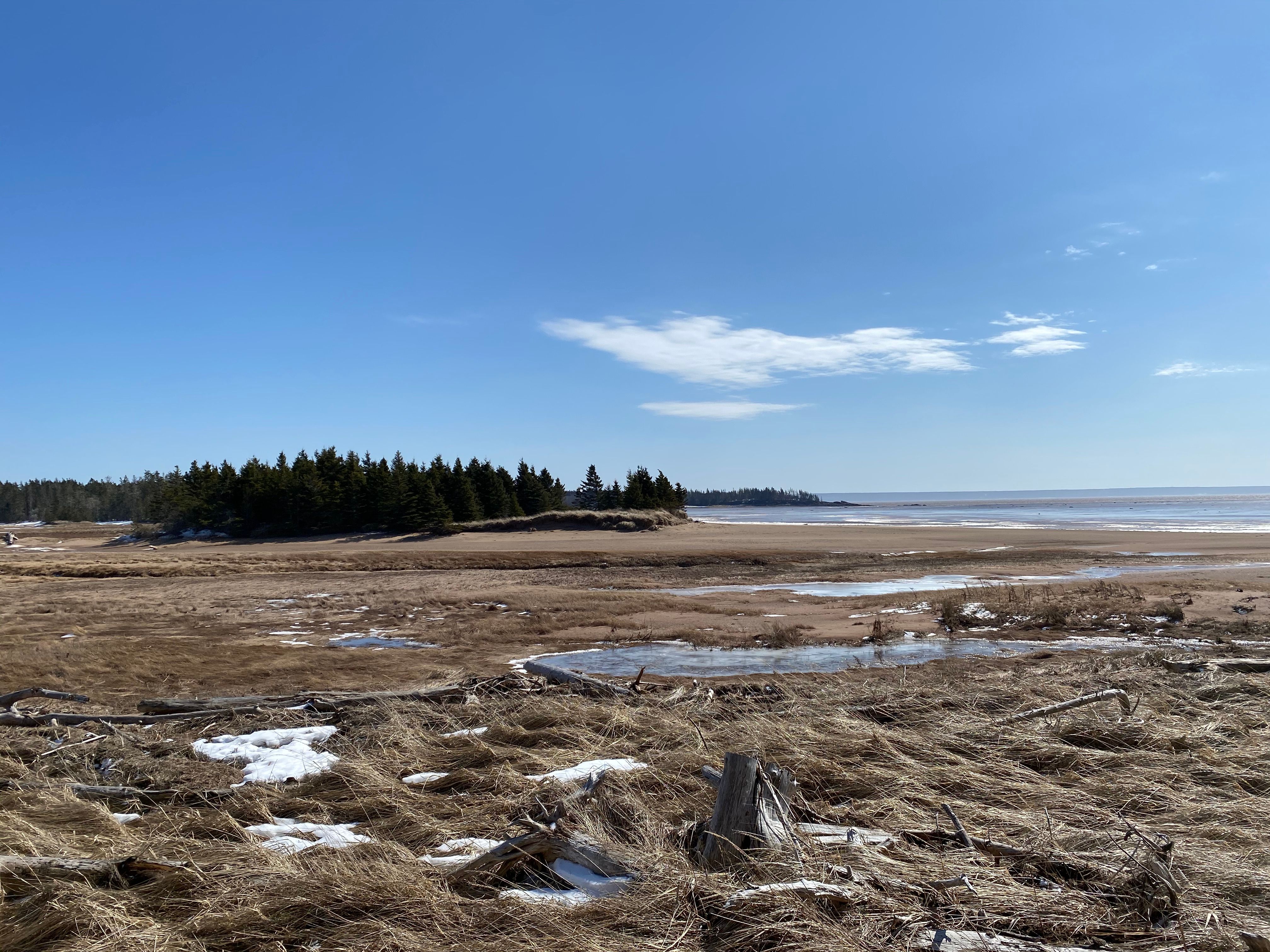 There are also a few sights on the way to Mary's Point that are worth visiting, such as the massive "Revolving Light" ship replica which you can actually walk on to.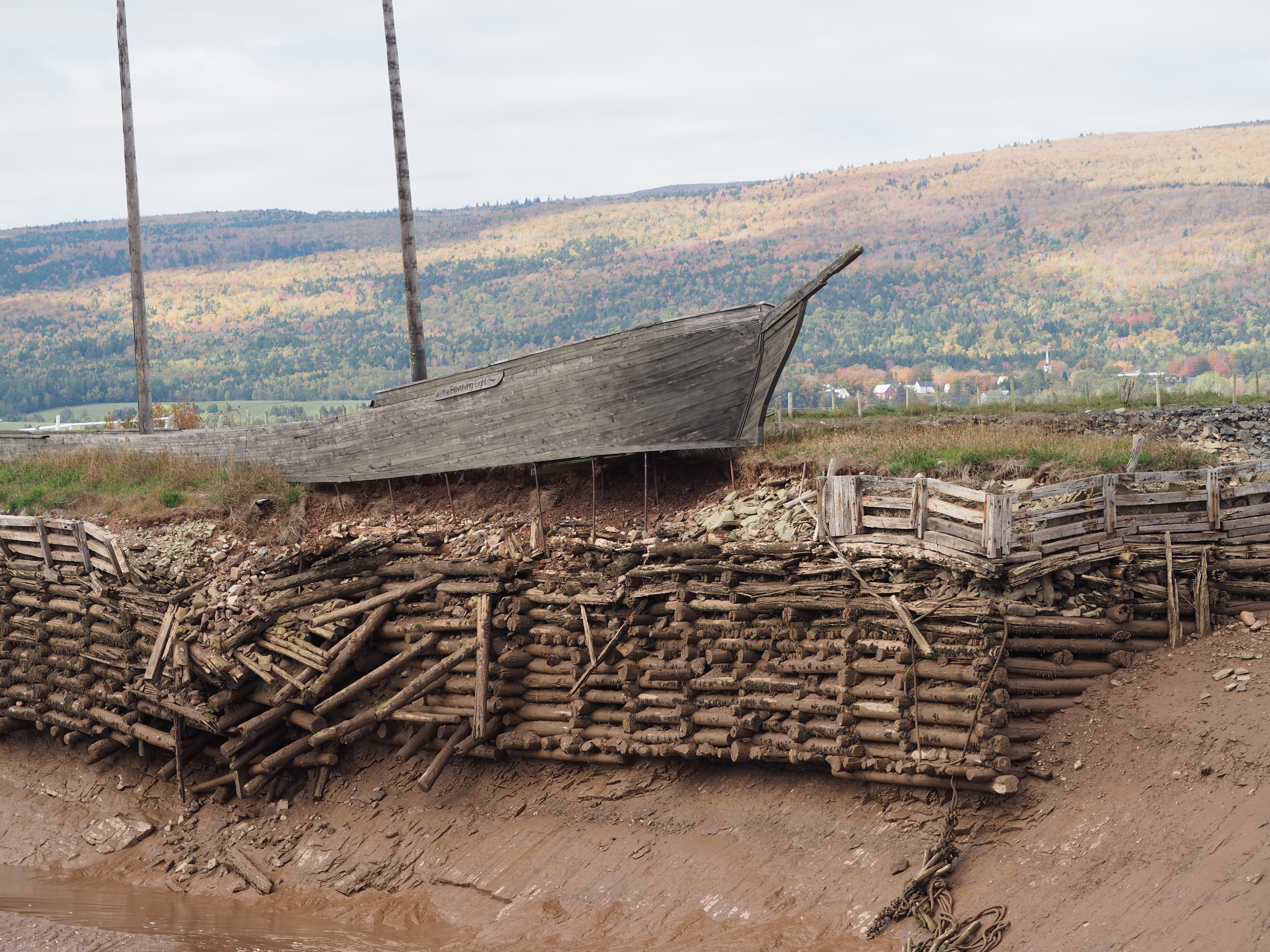 Right across the road is the Andrew Hollow Lighthouse.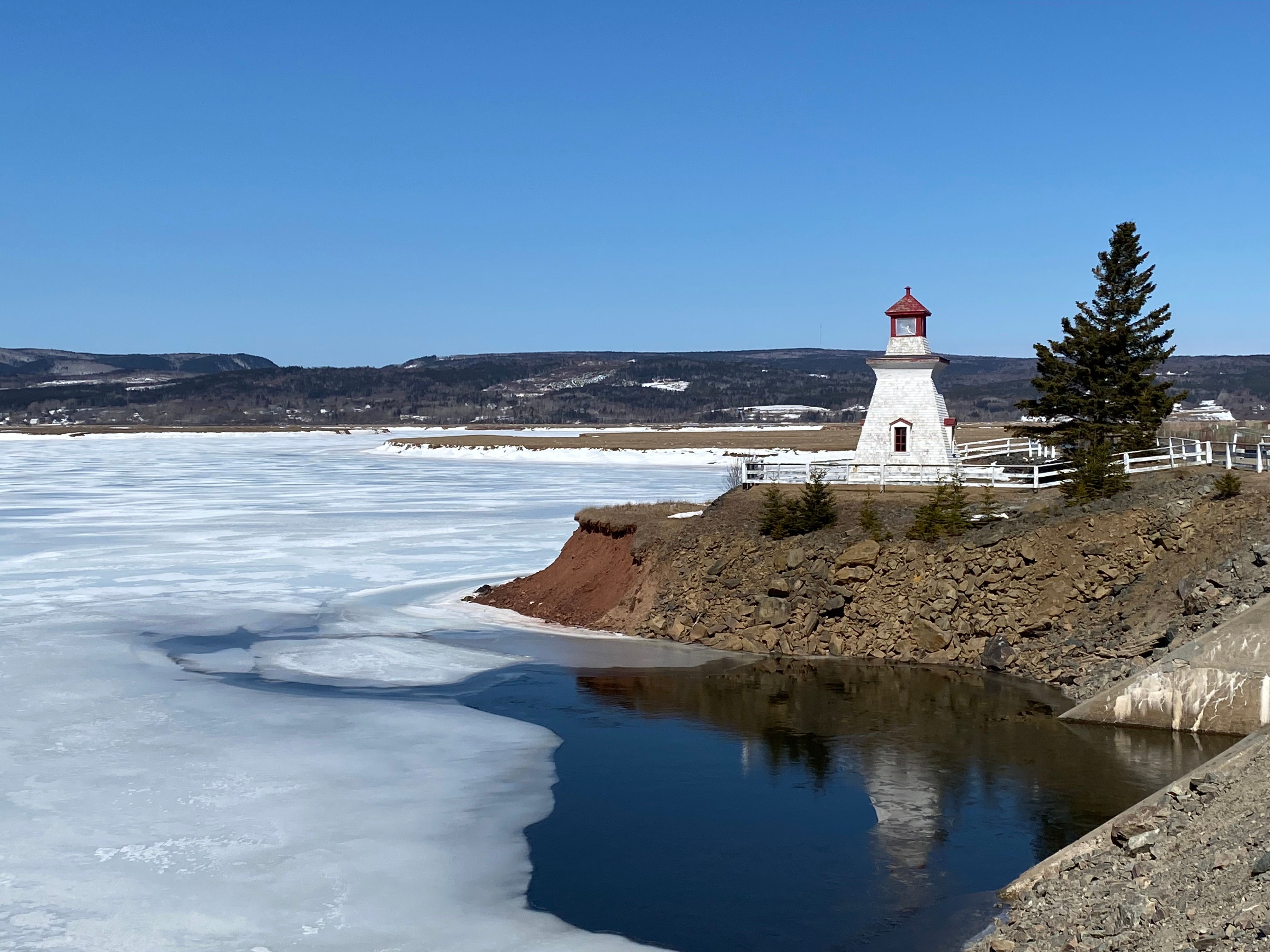 And who wouldn't take a double take at the Shepody Marsh area's "shoe tree" along Route 915? (You can read more about it here.)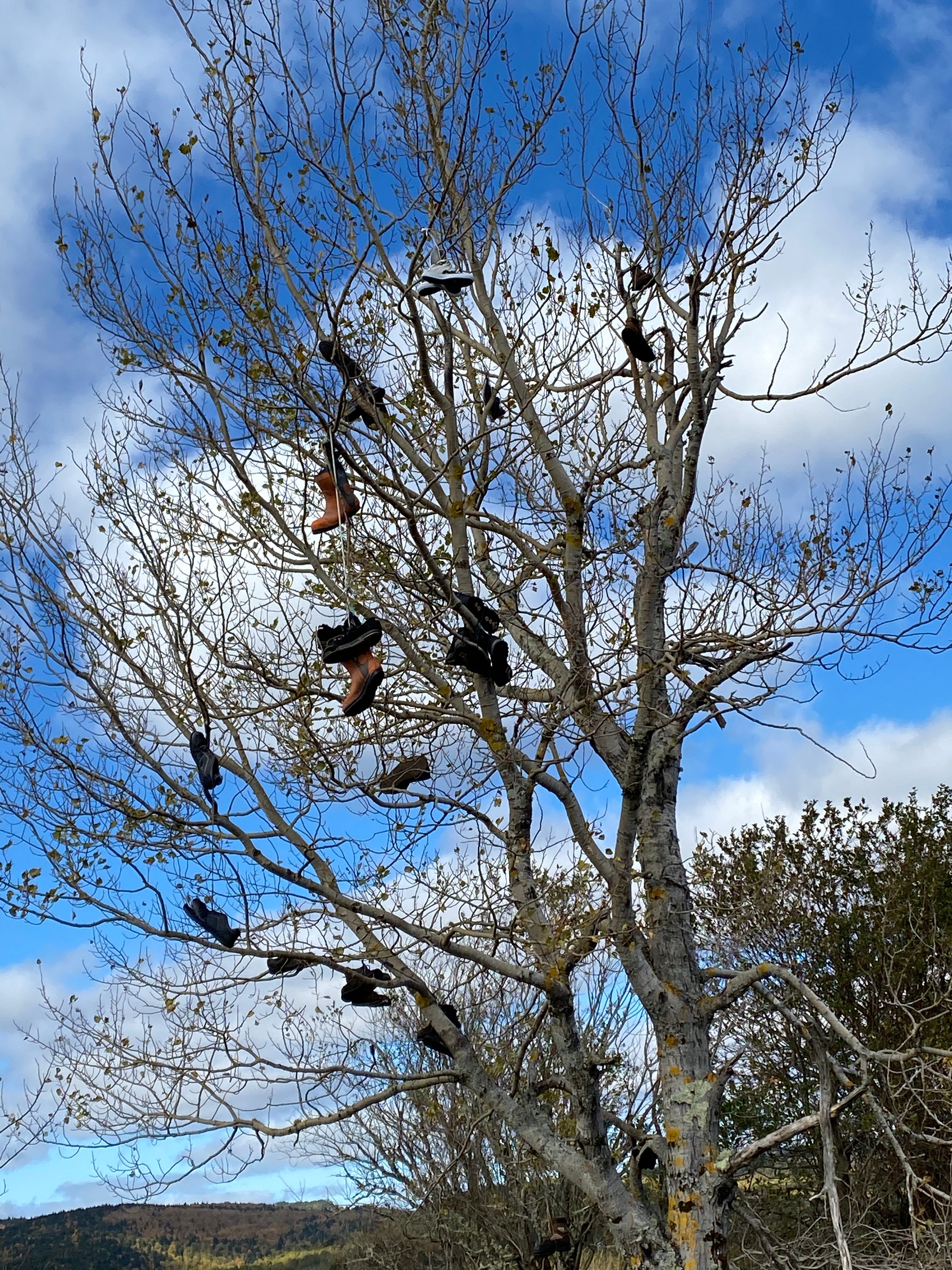 There is still lots more to explore at Mary's Point, and I look forward to doing so in the near future.
COMMENT BELOW WITH YOUR FAVOURITE NEW BRUNSWICK LOCATIONS!
If you enjoyed this blog, you might enjoy reading about the town of Shediac, NB. Click here to read.
You might also enjoy reading about Hopewell Rocks. Click here to read.  
If you enjoyed my photos, click here to check out my Instagram page "Prairie Girl Goes Coastal."
If you would like receive my newsletter, click here to sign up. You'll receive a FREE digital download of my debut CD Turn the Page!