I am wearing two hats in this blog as I act as as both interviewer and interviewee for the most-asked questions about my book The Underdog Duckling.
Tell us about your book. 
The Underdog Duckling is about a young boy named Quinn who moves in with his grandfather in the big city when his mum becomes ill and must be hospitalized. Knowing that his grandson might miss the farm life, his grandfather introduces him to the pond near his house. Quinn feels a measure of peace as he explores this oasis of nature; that is, until he sees a duckling being rejected by all the other ducks, which triggers his own feelings of loneliness and not fitting in. The Underdog Duckling ultimately is a story of hope and finding inner strength when times are tough.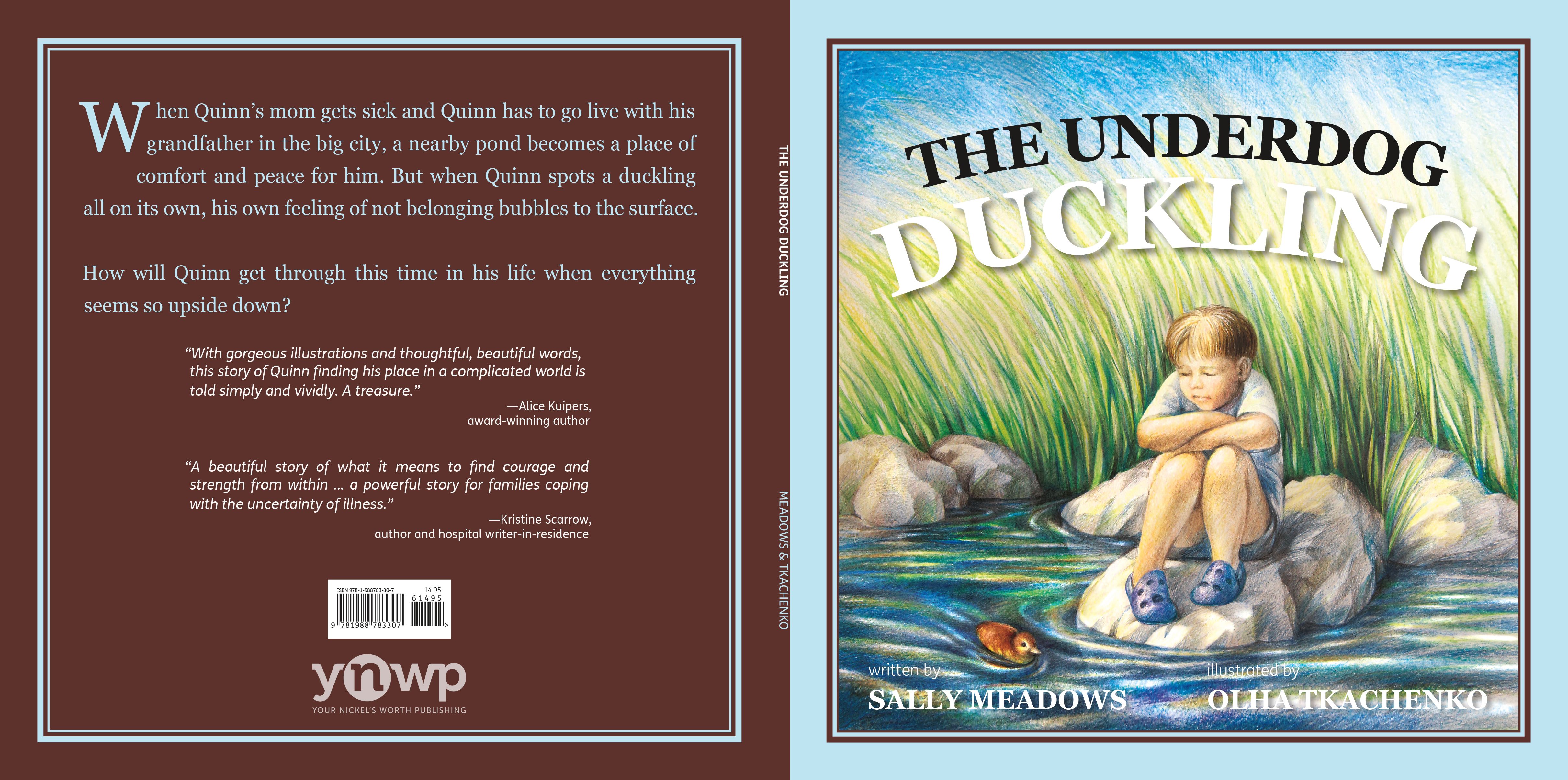 How did you get the idea for the book? 
The seed for the story came when I saw a lone duckling being rejected by all the other ducks at my neighbourhood pond (see photo below--can you see the small duckling on its own?) One of my first stories (for adults) had just been published in a book called Organized Obstacles: An Underdog Anthology, so "underdogs" were on my mind. Seeing how the duckling struggled to be accepted reminded me of an underdog. So while the story of the duckling is a subplot based on real life, the main plot featuring Quinn is completely fictional.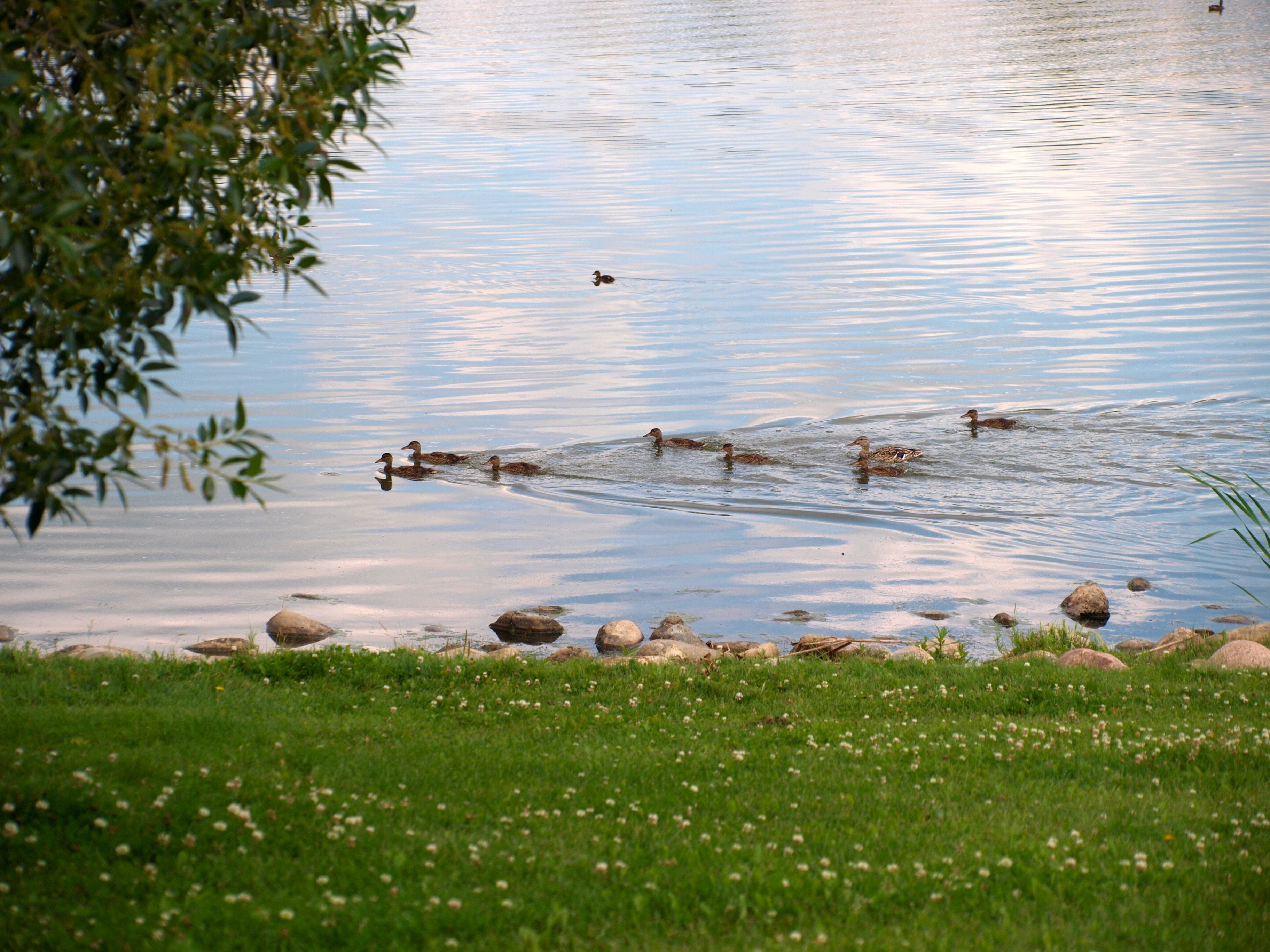 How did you find your illustrator? 
My publisher, Your Nickel's Worth Publishing, recommended Olha Tkachenko to me. I am exceptionally pleased with her work. It's simply beautiful. 
What was the process in working with your illustrator? 
Before signing a contract with Olha, I sent her the manuscript so she had a sense of the story before she committed to the project. It was important to me that she believed it was a worthy project.
I had already decided the number of pages of the book, so knew how many illustrations I needed. While I believe it is important to give your illustrator autonomy, I did send her some specific notes for a few of the illustrations, as well as a few photos of the pond near my house; the "underdog duckling" at various stages of its life (see photo below); and of some of the other water birds that are found at the pond. Olha was not required to perfectly recreate the pond scenery, but to use it as a guideline so that her interpretation was not incompatible with what a city pond looks like.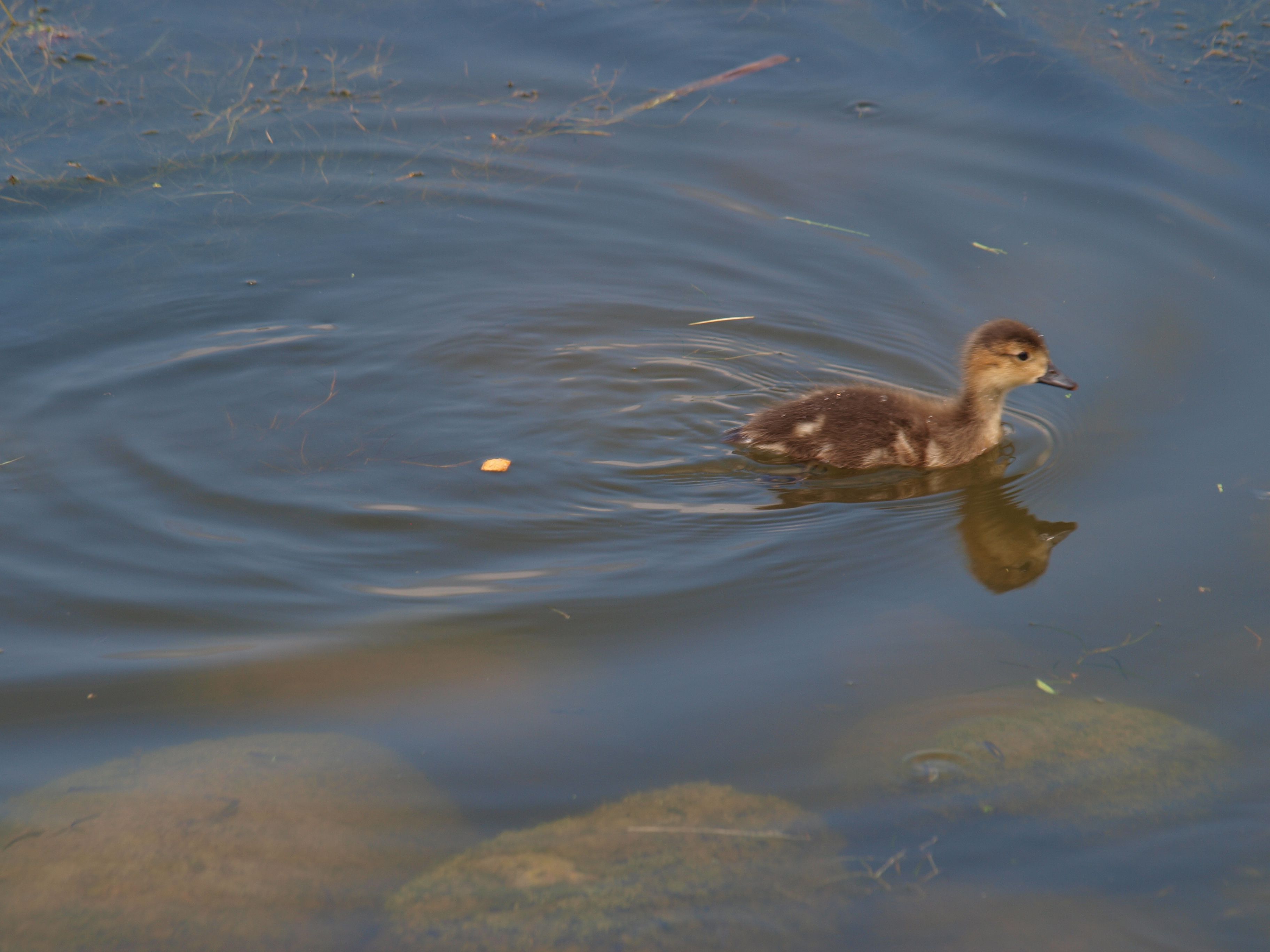 Olha then sent me electronic versions of pencil-and-paper drawings for my approval. Changes were made if necessary, and once I approved the pencil drawings, she provided me with pencil crayon coloured drawings. Again, I reviewed them carefully for errors or inconsistencies, which she then fixed.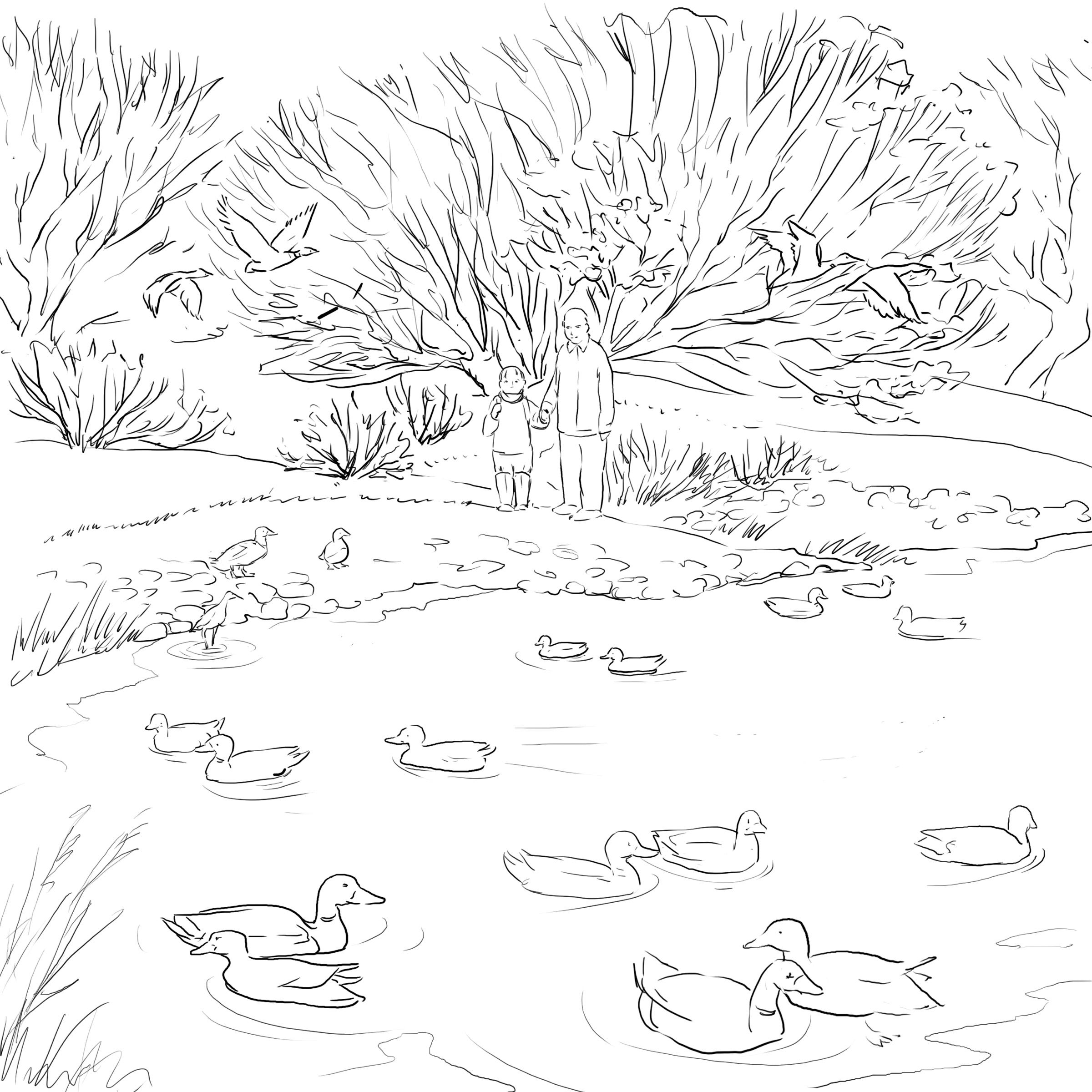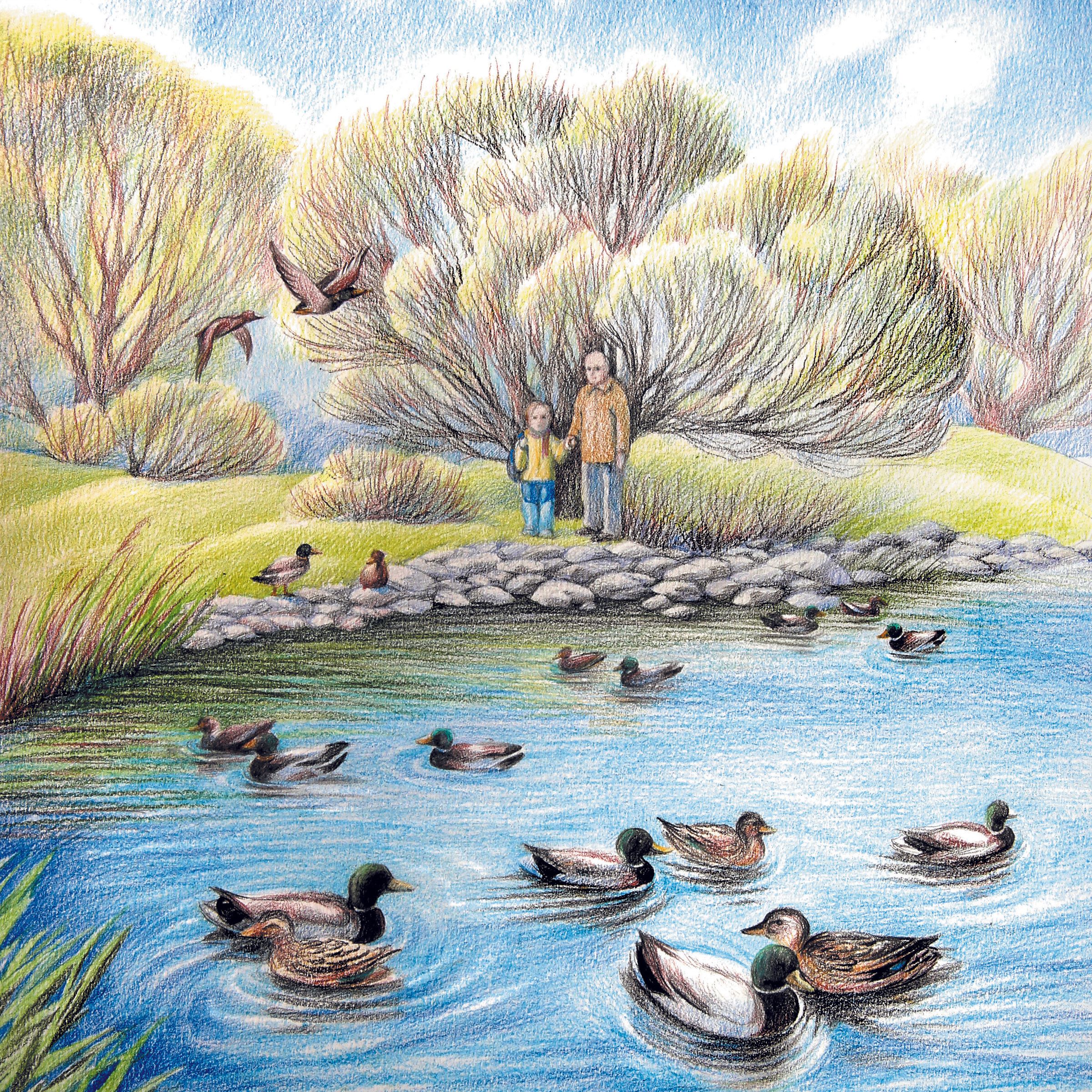 After I sent my manuscript and scanned illustrations to my publisher, and we modified the story slightly, we decided that adding two more illustrations was beneficial: a stand-alone cover illustration as well as what ended up being the first illustration in the book (see photo below). While it cost me additional funds above and beyond my intended budget, I don't regret my decision, as these are two of my favourite drawings in the book.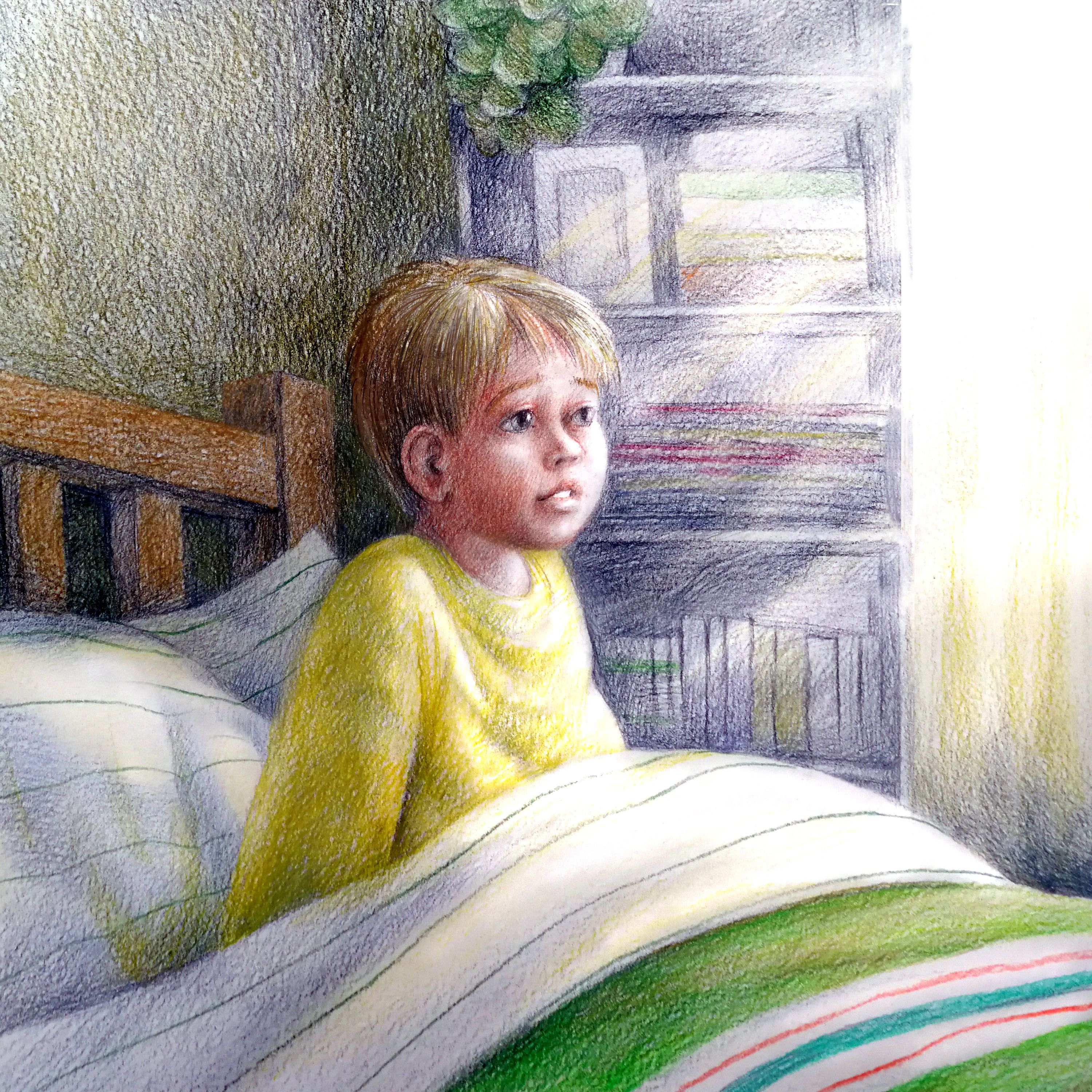 Who is your audience for The Underdog Duckling? 
This is a slice-of-life story for all children aged 5-9. While children who are undergoing a similar situation—parent hospitalized, having to leave their home to live with a relative, adjusting to a new school—may particularly benefit, it really is a story for anyone, because we all at some stage in our lives encounter situations that are difficult and are a challenge to get through. 
What messages do you want readers to take away from the book? 
The key messages of this book are "Never stop being you," and "Part of being brave is being who you are." When things are tough, I want children (and the adults reading the story to them) to never lose sight of what makes them uniquely who they are, because that is what will give them strength to meet challenges head on. 
Tell us about Quinn's friend Sam. 
As you can tell from the illustration, Sam is a boy with Indigenous roots. He has just moved to the city from the reserve and feels just as much a fish out of water as Quinn did when he first came to the city from the farm. Because of what Quinn has been through, he is able to recognize, perhaps subconsciously, Sam's need for friendship as Sam navigates his own upheaval. Sam brings Quinn a sense of purpose so they both benefit from the friendship. I love Sam's character and hope to write a "sequel" to The Underdog Duckling featuring Sam. The story will begin with Sam at the pond missing his friend Quinn. A new, female character will be introduced who may end up being the main character.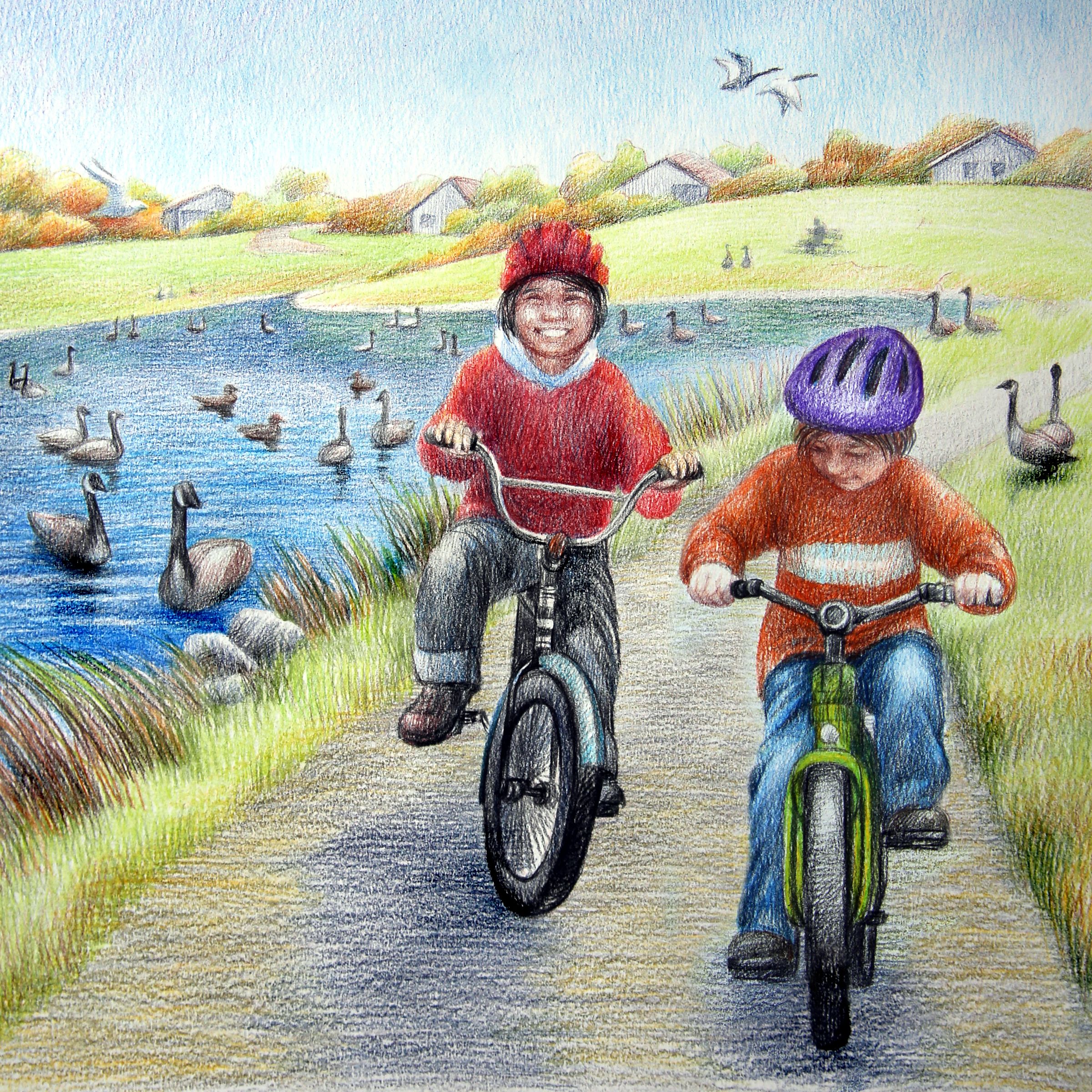 Besides including story comprehension questions, why did you decide to include questions about city wildlife at the back of your book? 
I feel that there is a fundamental disconnect these days between many children and the natural world around them. They are over-programmed, and too plugged in. I myself lived in my community for 20 years before I actively started observing the wildlife at my pond. At a distance—the skittish water birds often congregate in the middle of the pond—the different species are indistinguishable to the untrained eye. But when I started using my camera (which has a telephoto lens), I began to see a whole new world. Over the past few years, I have seen almost 20 different water/shore bird species, and the list grows every year. Almost every time I go down to the pond now, I see something new and interesting. Sometimes that is because I see a story unfold before my very eyes. 
Where can we find your book? 
The Underdog Duckling is available in my website store (click here to purchase) as well as amazon.ca, amazon.com, and other online stores; and can be picked up or ordered from your local bookstore and from chains such as Indigo/Coles/Chapters. 
It is also available at select library locations across Canada. If you would like to see The Underdog Duckling in your local library, please request it! The ISBN is 9781988783307 and the book retails for $14.95. 
Any last words? 
I am really proud of this book and although it has struggled to find its audience—partly because of lack of time to do much promotion—I am hopeful that it will eventually get the recognition it deserves. It has already been recognized with a shortlist with The 2019 Word Awards.
If you have any questions about the book or the process of writing a book, please feel free to comment below!