I am very pleased to introduce you to Olha Tkachenko, the illustrator of my most recent, award-winning children's picture book, The Underdog Duckling. She is as delightful a person as an illustrator and truly a talented artist.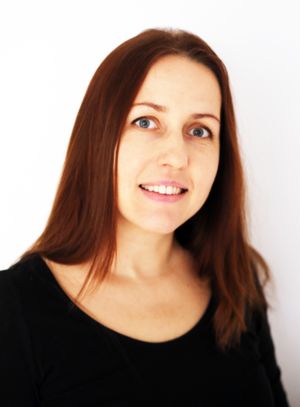 What is your heritage; where are you from? 
I'm originally from a small town called Kremenchuk on the big river Dnipro in Central Ukraine. 
What or who influenced you to become an artist? 
My parents are creative people. My father Oleg Lipchenko is an artist and illustrator, and my mother Nataliya Lipchenko is an architect. In my home I was always surrounded by artsy people: artists, musicians, etc. My father was a vice principal in Art School, and my mom organized an amazing club for kids and teens and taught visual design. So I was very inspired and started to work with visual arts at a very young age. 
What media do you work in?  
I work with many mediums such as oils, pastels, watercolours, ink and pen, fabric painting (hot batiks), paper cuts, digital art, etc. but my favourite medium for illustration is coloured pencils.  
How did you get interested in illustrating books? 
I had to find a way to work from home. I am a mother of three kids, and it's not easy to combine this role with a full-time job. So I tried to find the best way, and my Dad advised me to try book illustration. He had recently received IBBY Canada's Elizabeth Mrazik-Cleaver Picture Book Award for his Alice's Adventures in Wonderland book. 
How did you come to be the illustrator for The Underdog Duckling? 
Sally Meadows invited me to this role. Before that, I created illustrations for Marion Mutala's book More Babas, Please! and Marion and her publisher Heather Nickel (Your Nickel's Worth Publishing) recommended me to Sally as a good illustrator. 
What were the challenges of illustrating this book, if any? 
I needed to find photos and draw properly different kinds of birds. It was really interesting to do that research! 
Which is your favourite picture from the book, and why? 
I love the picture where Quinn is visiting his Mom in hospital. It's probably the saddest moment in the book but I like it. Maybe because it is about these very sensitive feelings between a mother and a child and it makes me think about my own kids...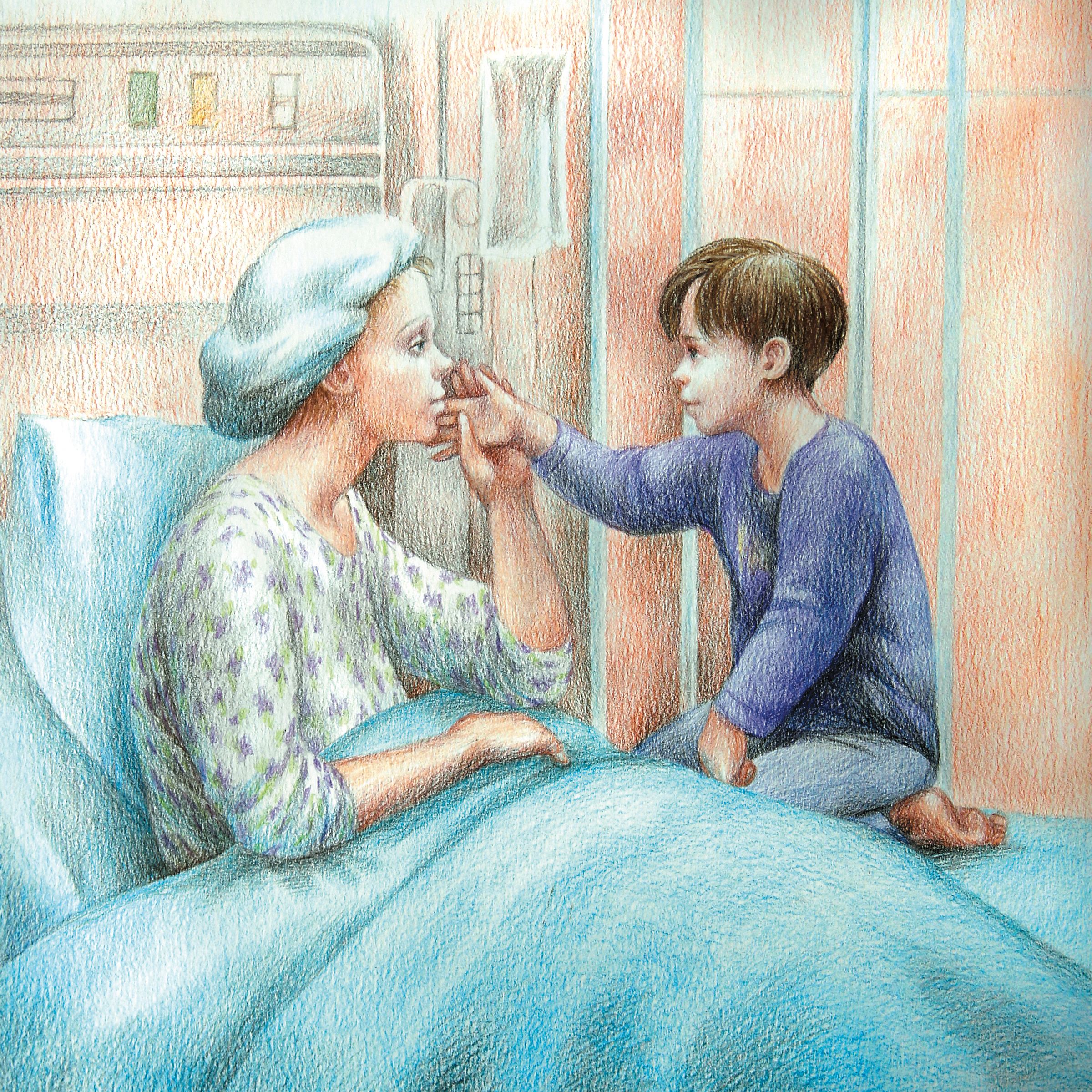 What do you like to do when you're not creating art? 
The best time in my life (other than working with art or being a mother) were five years working as a youth pastor in a church. It was an important job to help teenagers develop their relationship with Jesus Christ and find their way in life.  
What project(s) are you working on now? 
I'm working on a series of bilingual picture books with Ukrainian folk tales. I've got fantastic support from the Ukrainian Canadian Cultural Foundation of Taras Shevchenko and am currently creating illustrations for the fourth book in the series The Mitten. I also am working on a colouring book called Canada, which I plan to post on Kickstarter soon to publish the first edition. I hope it will be a good book for everyone who loves Canada with all its beauty, and also a nice gift for tourists. 
What advice do you have for someone who wants to be an illustrator? 
Read books, love books, and draw a lot every day! 
What is something about you that most people don't know? 
I have an amazing orange cat Leonardo, and I love him a lot!!!! 
Where can people see your portfolio and how can they get in touch with you? 
You can find my portfolio at: www.olyaillustrations.com
Facebook: https://www.facebook.com/olya.tkachenko.art
Instagram: https://www.instagram.com/olya_illustrator 
For more information about my services: https://www.littlebig.me/
Facebook: https://www.facebook.com/www.littlebig.me/
You can purchase The Underdog Duckling on my website here, on amazon.ca here, on amazon.com here, and at Indigo here.