This year, our family is having a very different kind of Christmas. This will be the first year that our family—my husband, two sons, and daughter-in-law—won't be all together on Christmas Day due to life circumstances. So instead of having our typical, big, one-day celebration December 25th, I decided that I would give/send my sons, daughter-in-law, and husband twelve gifts during the days leading up to the 25th. I wanted to focus on giving them "experiences" rather than things. So my family has been enjoying going out and spending time alone or with each other on activities they love to DO. (Plus it is much cheaper to send a gift card in the mail than a package!)
We are still two weeks away from Christmas, and so far this has been going really well. I call it (I know, I know, it's not very original) "The Twelve Days of Christmas." 
At the same time I started this journey, I also came up with the idea of "The Twelve Days of Giving." We are called to be a light to the world and to show the love of Jesus to others, especially those who are less fortunate. So at the same time my family has been enjoying their gifts, I have been planning and executing ways to give back to my community and the world at large. 
What are some ideas as to how YOU can give back this holiday season? Well, over this and three more posts, I will be sharing some ideas as to how to make this the best "Giving" Christmas ever. 
On The First Day of Giving—Winning Women 
My Twelve Days of Giving started the first week of December with volunteering for an organization called Winning Women. Winning Women is a monthly ministry to women of all ages, churches, and religious backgrounds. On the first Tuesday of every month at 6:30 p.m. at The Rock Church in Saskatoon, women hear the inspirational testimony of a speaker while enjoying a delicious supper. A free will offering supports the Bibleville and C23 programs, outreach programs to inner city kids and teens respectively. 
I have been volunteering to set up for the Winning Women banquet for several years. This usually involves tasks such as setting up the tables and chairs, setting and decorating the tables, getting coffee ready, and general decorations. It is something I truly enjoy because not only does it bless the women who attend the event, even more importantly, it allows The Rock Church to continue to minister to the most needy in the city. 
Setting tables for the speaker series Winning Women.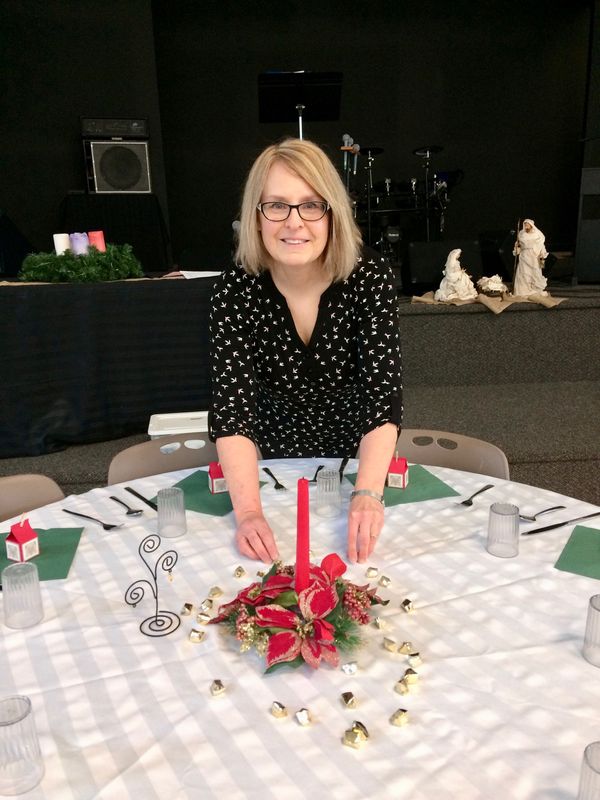 On the Second Day of Giving—Christmas Outreach 
My second day of volunteering involved meeting a few hardy souls at a wholesale grocery store to pick up and transport large boxes of groceries to my home church where packages of fruit were made up to bless the families of the youth who attend their outreach programs, as a special Christmas blessing. I volunteered at the back end (transporting and stocking) of this event, while others made up the packages and hand delivered them on Sunday. 
Outside the church after helping to deliver boxes of fruit and other groceries for an outreach event.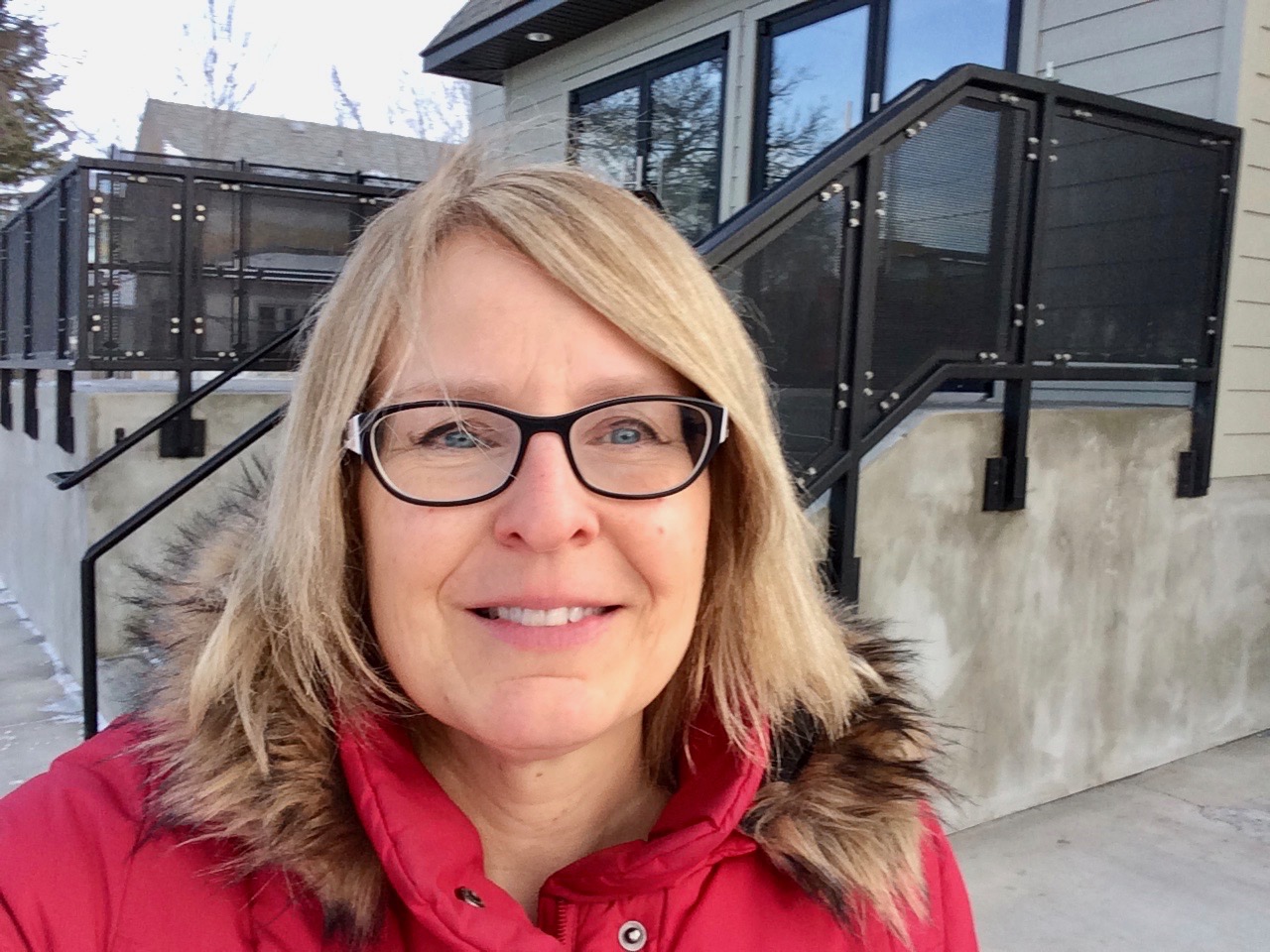 On the Third Day of Giving—Snacks for Students Studying for Exams 
I am an alumnus of the University of Saskatchewan, and when a call to volunteer to make and deliver snacks to students studying for exams in the College of Engineering's library came via email, I decided to step up to the plate! This was the second time I have volunteered in this capacity; the first time was this past spring. I truly enjoy being around the students. 
Despite some technical issues with the popcorn maker this time around, it was mostly smooth sailing! The students are really appreciative of the popcorn, mandarins, Rice Krispies squares, and granola bars served with a kind and understanding smile. I chose to serve the students at the College of Engineering because my son graduated from here, and I am a former employee! 
Getting snacks ready for the engineering students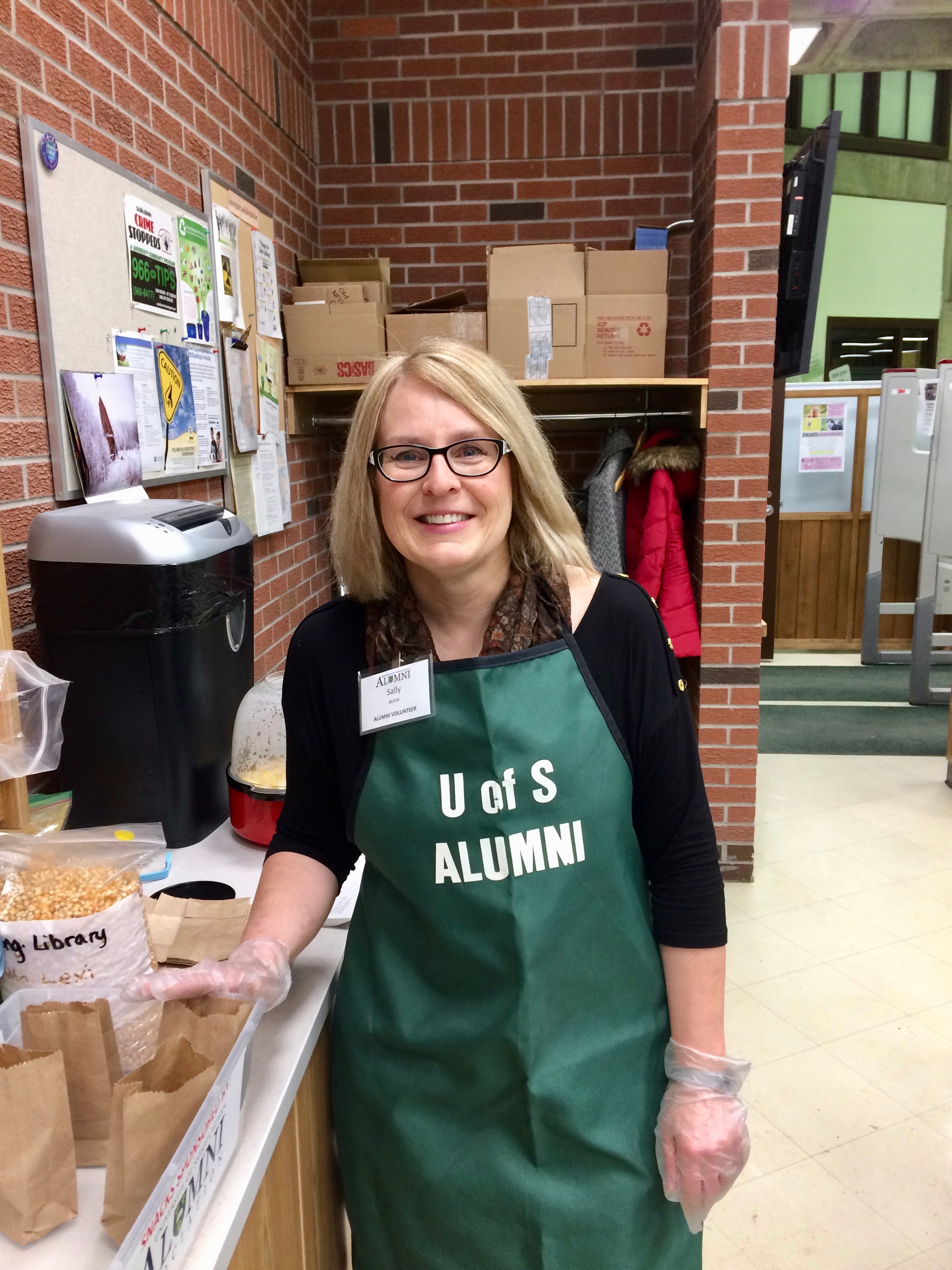 So to recap the first three days of the Twelve Days of Giving: 
1) I volunteered behind the scenes for a women's ministry 
2) I volunteered for an outreach event put on by my church 
3) I volunteered to serve snacks to studying students at my alma mater 
That's all for this time around! Stay tuned for more ways to GIVE of your time and resources this holiday season! 
To read Part 2 of The Twelve Days of Giving, click here.
To read Part 3 of The Twelve Days of Giving, click here.
To read Part 4 of The Twelve Days of Giving, click here.