I have visited the Edmonton Valley Zoo twice. Both times were in the off-season: April 2014 and January 2017. 
While there are benefits to visiting a zoo when it is less busy, it also means that the cooler weather may result, as it did for us, in a shorter visit! Nonetheless, I got a few great photos.
One of the highlights in our 2014 visit was seeing Lucy the elephant roam around the grounds with her trainers. We followed her for a while because I knew that this was the closest I might ever get to an elephant!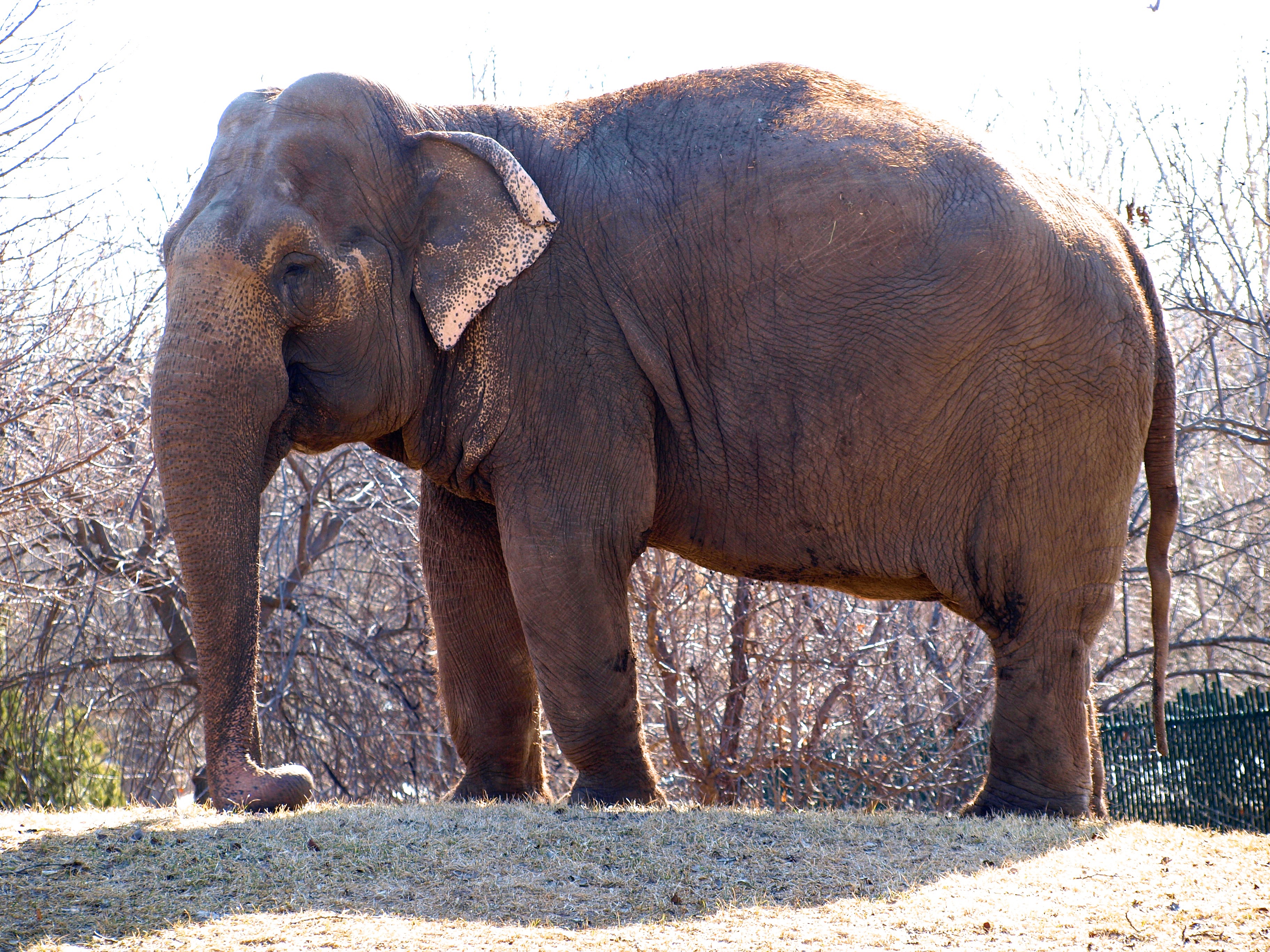 How can you not love the face of this little kookaburra from Australia? He was a favourite to photograph in both visits.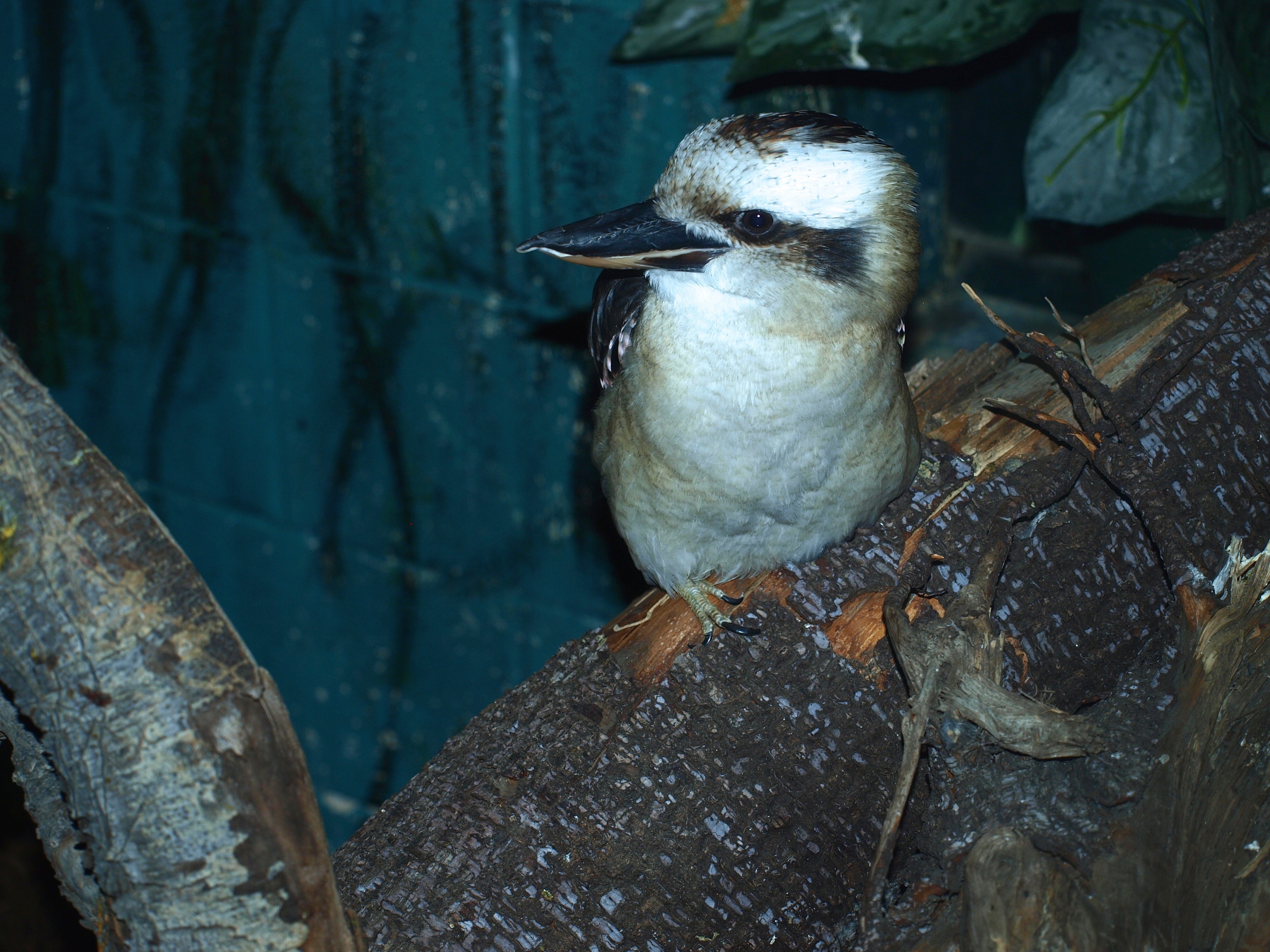 We spent quite a bit of time watching the primates during our first trip. This gibbon was particularly active, swinging around and enjoying himself.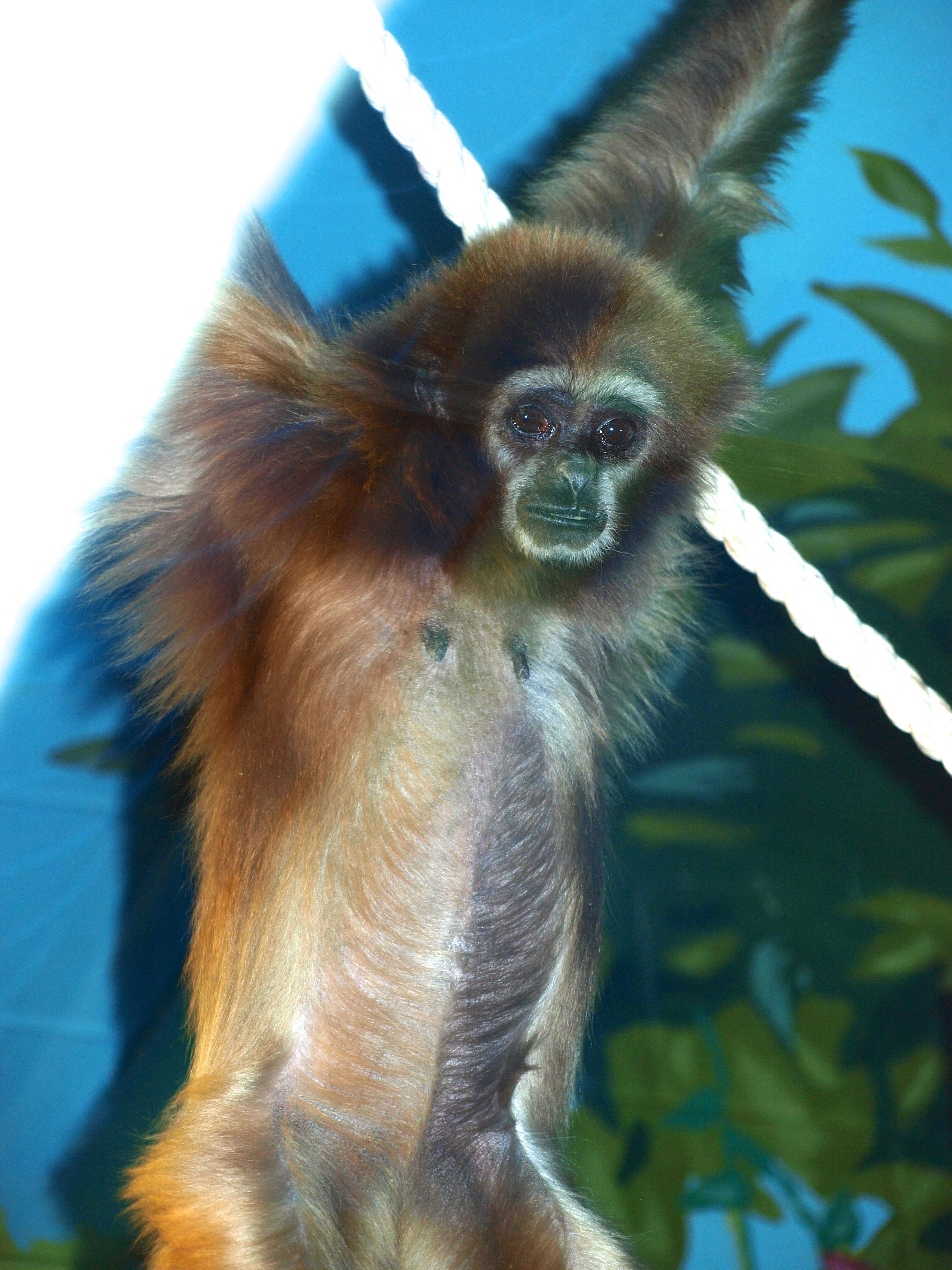 I fell in love with this super cute red panda from the Himalayan Mountains on this trip. This is one of my most favourite animal photos I have ever taken.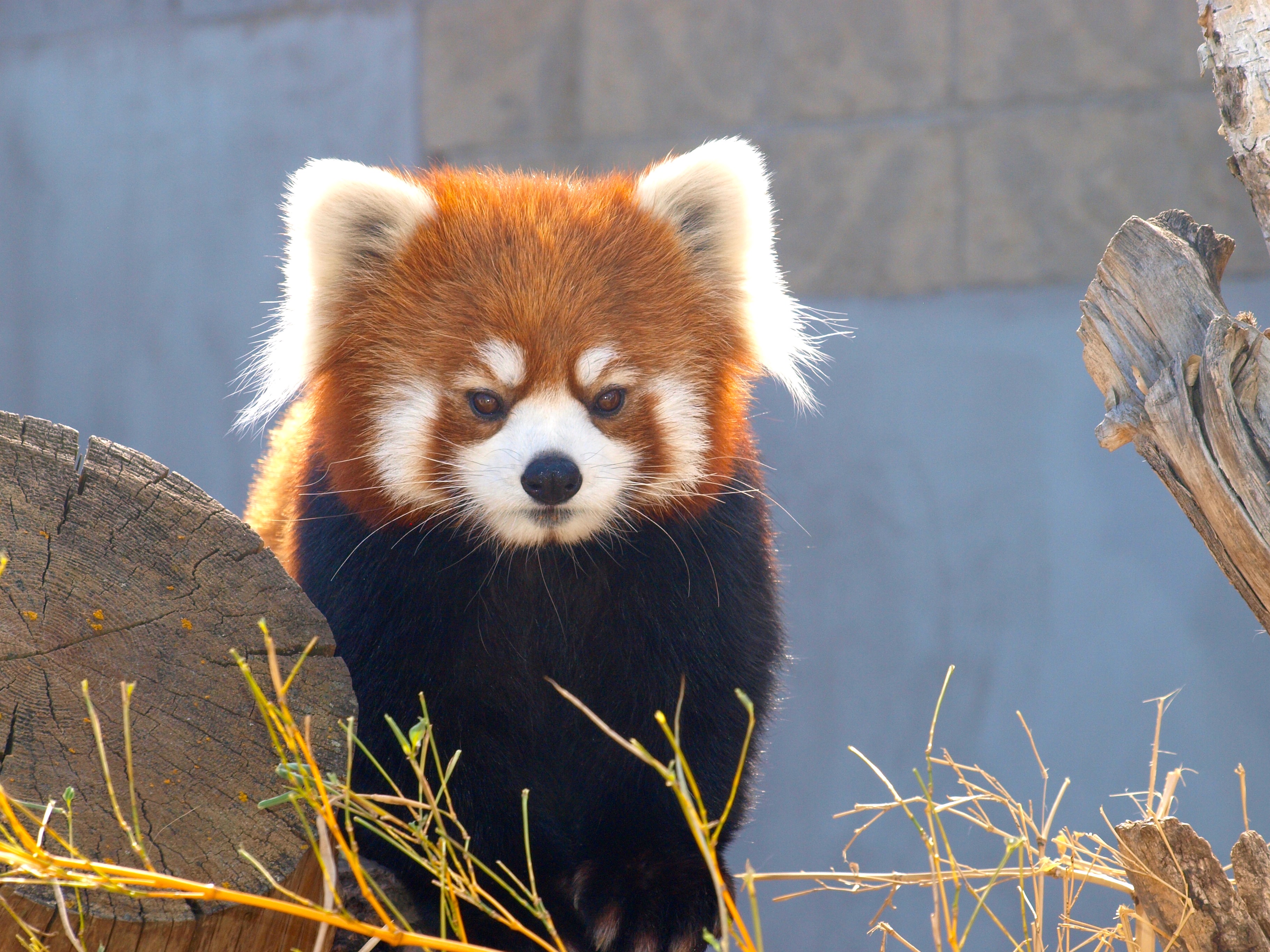 In honour of my new favourite animal, I had to buy myself my own little red panda. This purchase started me on a new hobby of collecting huggable animals from every zoo or nature centre I visit.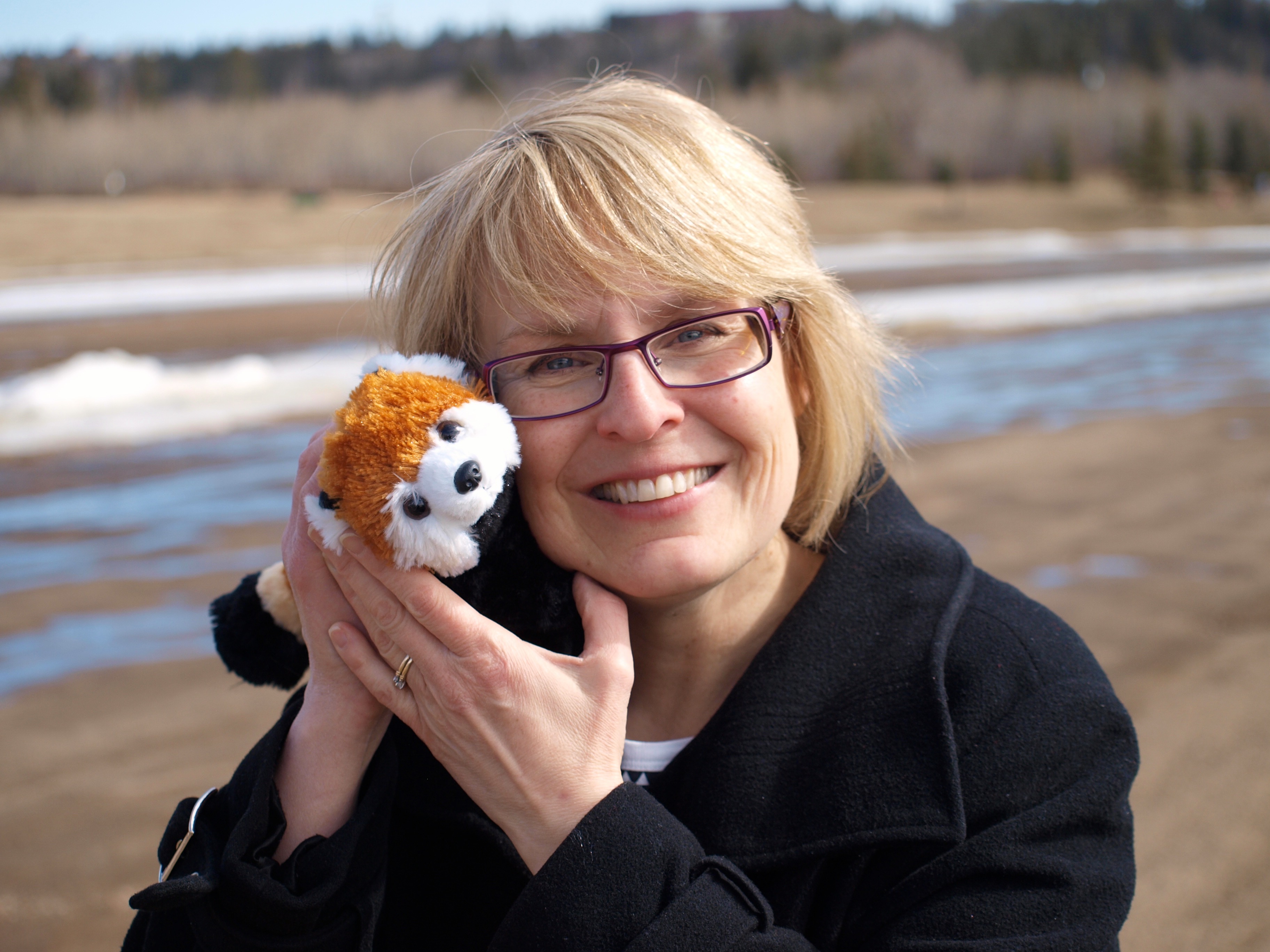 Who doesn't love meerkats? We spent a long time photographing this little guy on our second trip in January 2017. He stood for long periods of time gazing out through the glass partition, making it easy to get some great shots.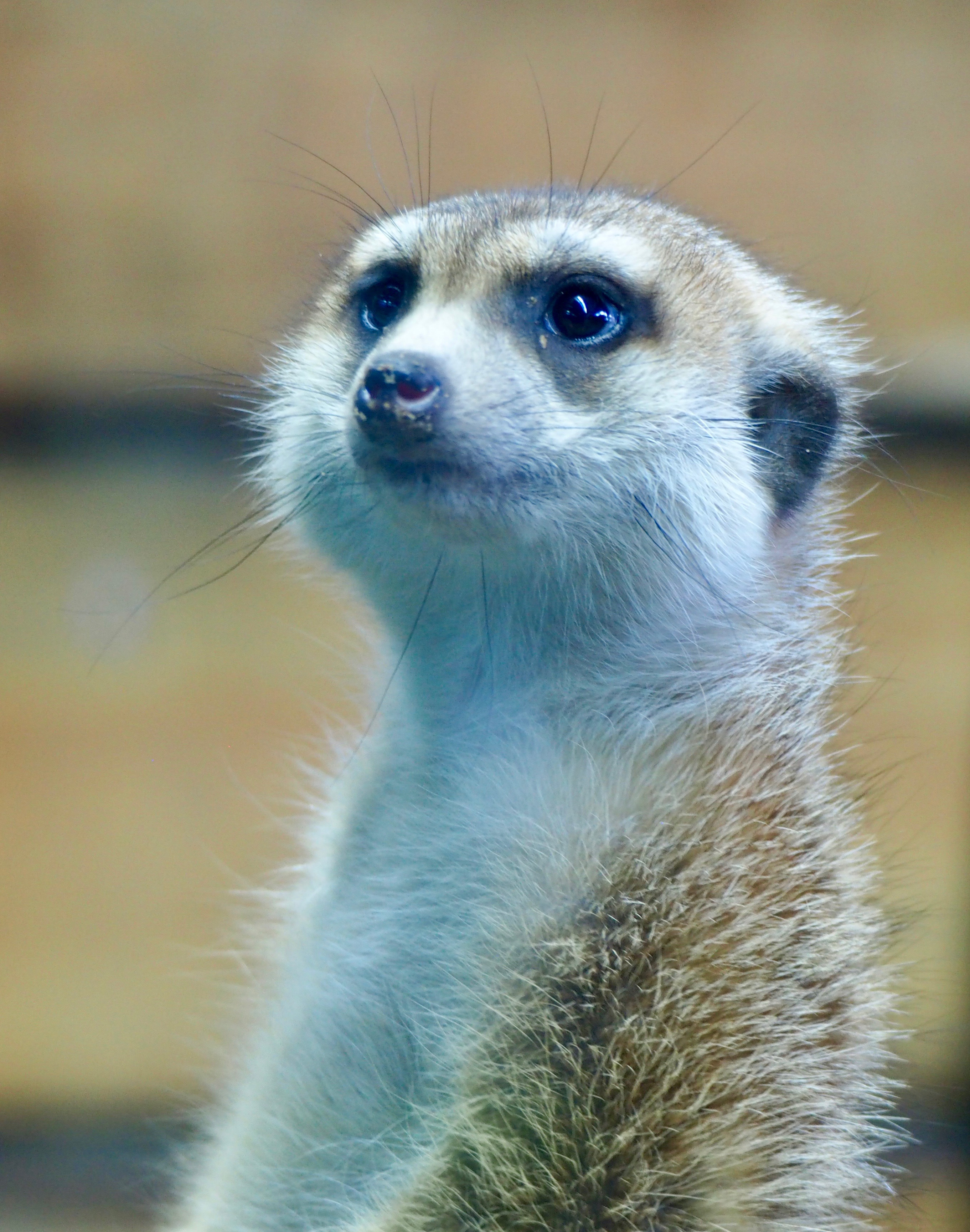 I was thrilled with the detail in this photo of this bush hyrax from Africa.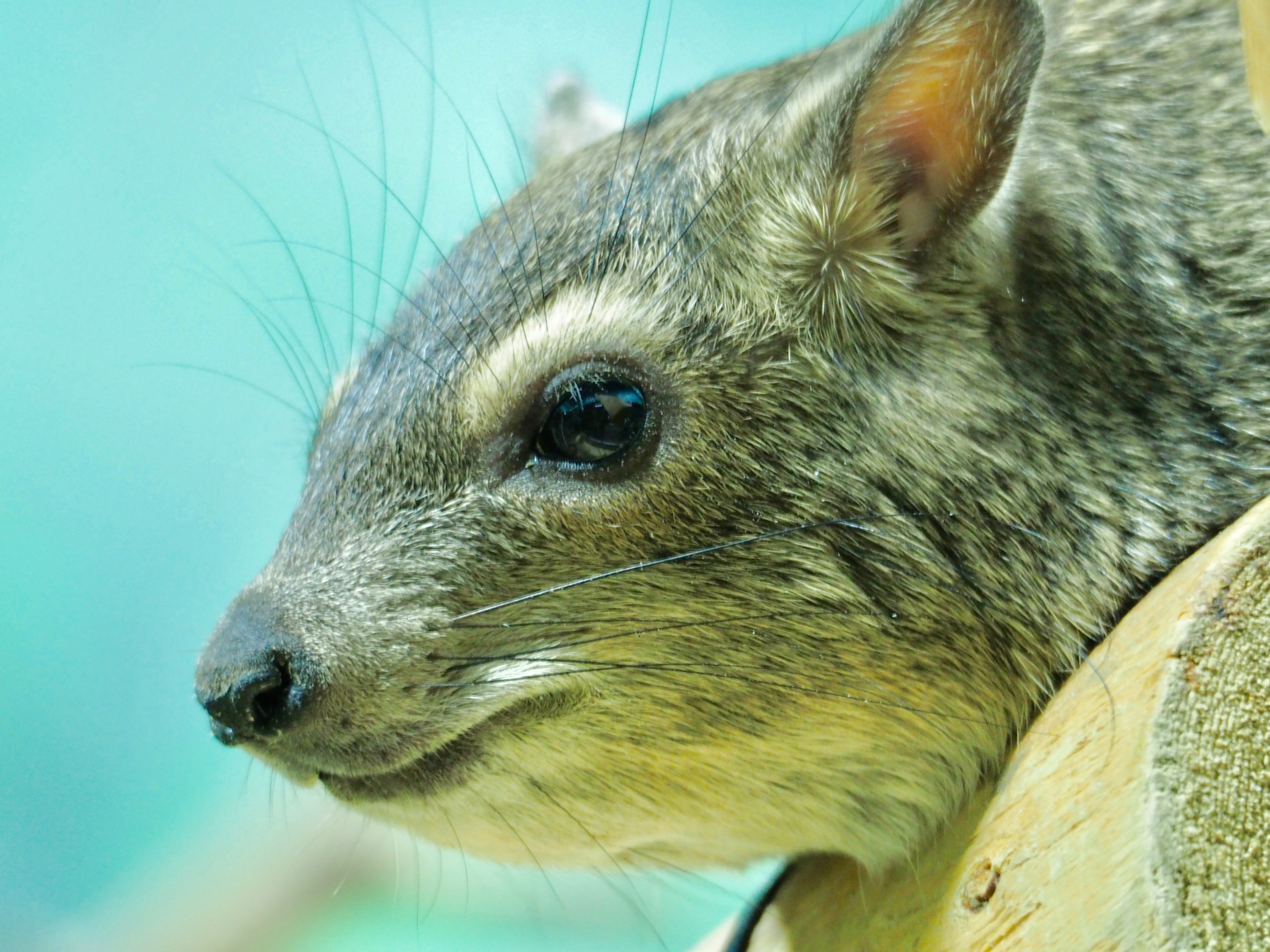 This rock hyrax with pointy tusks has such an endearing face! Interestingly enough, this species is related to the elephant, dugong, and manatee.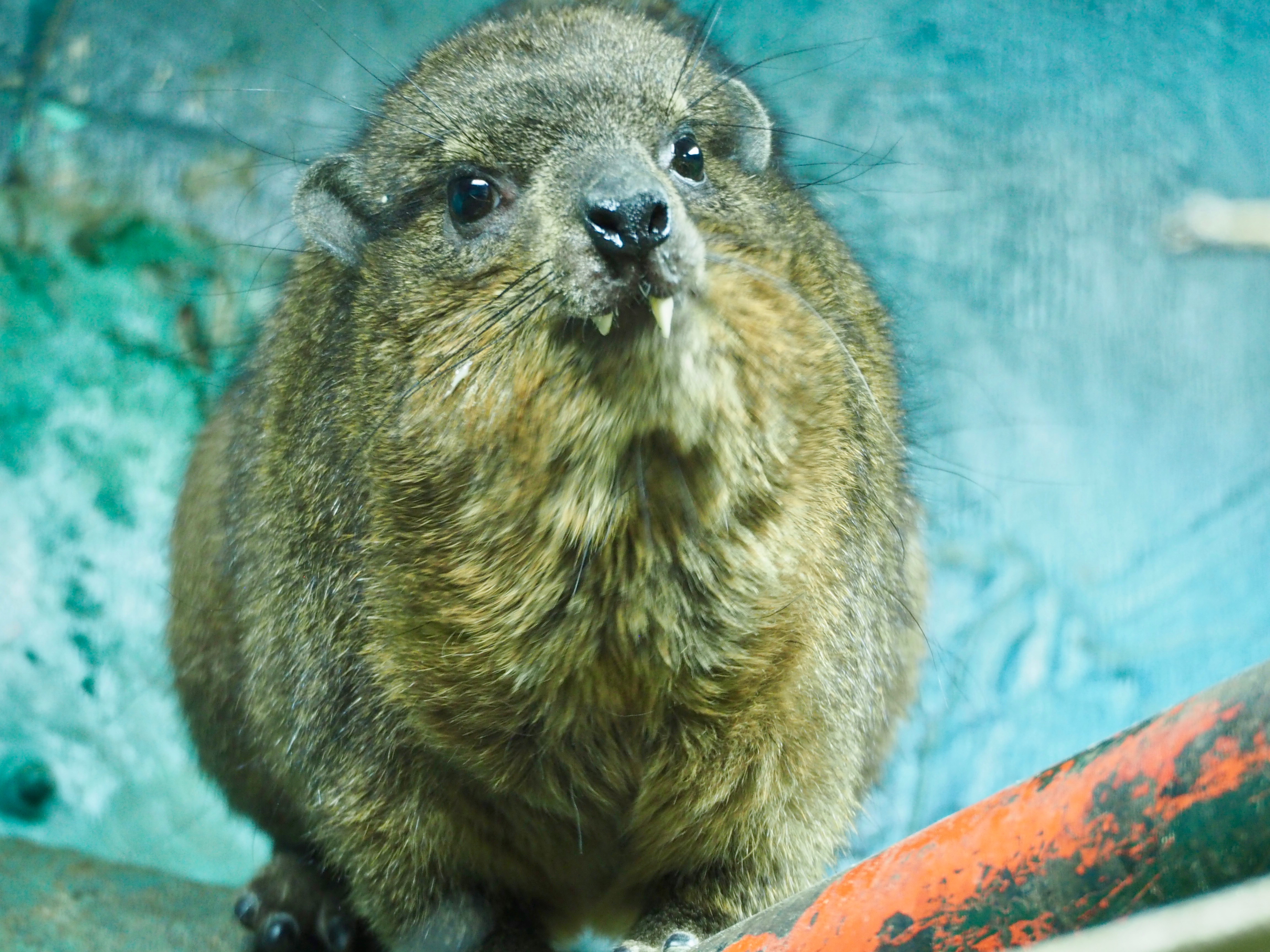 We caught this squirrel monkey napping mid-afternoon.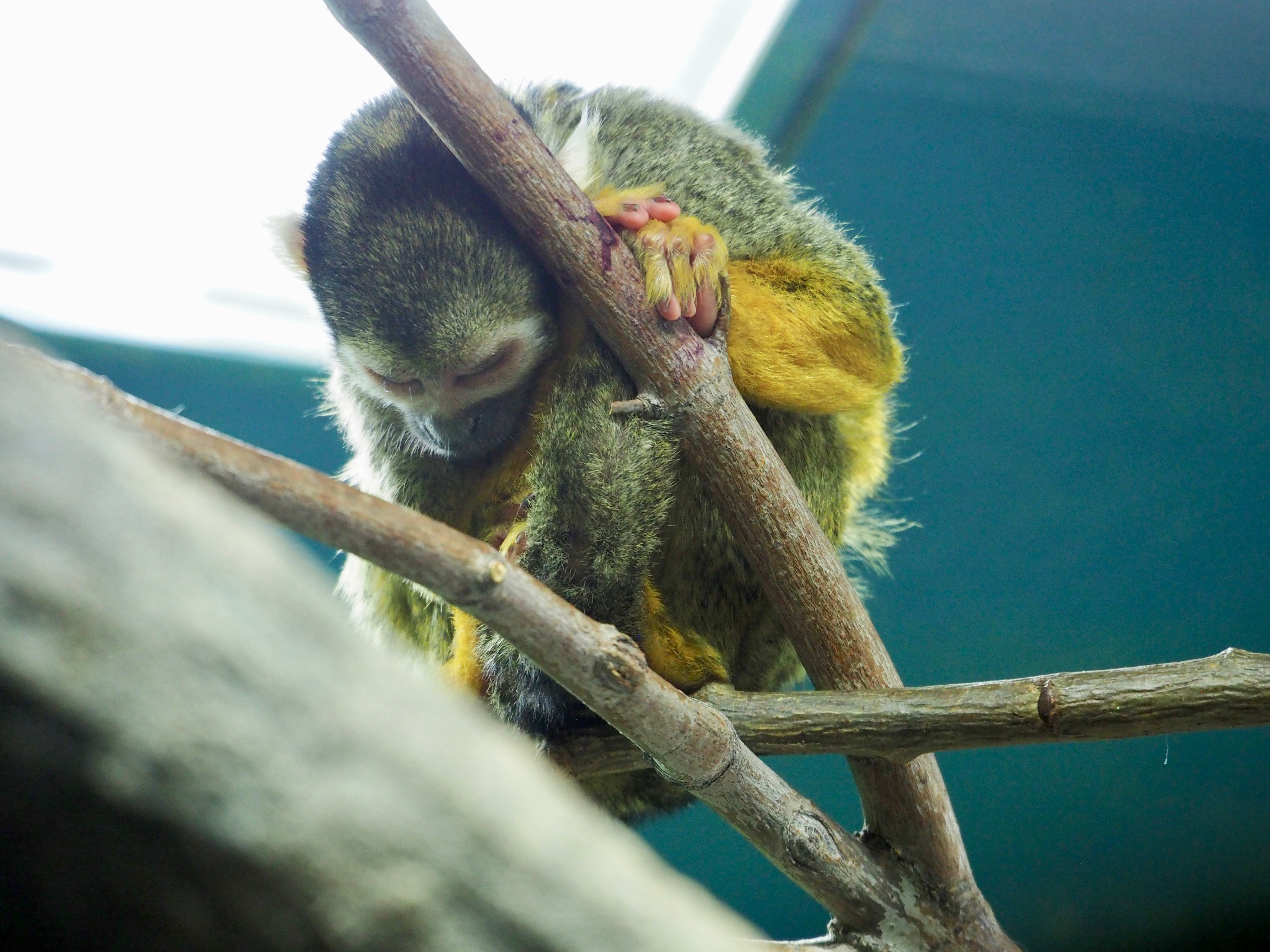 This is my absolute favourite photo from our January 2017 visit to the zoo. We spent a lot of time photographing this spectacular tiger. When he wasn't pacing, he rolled around in the snow right in front of us. I was lucky enough to have caught him in a deep yawn.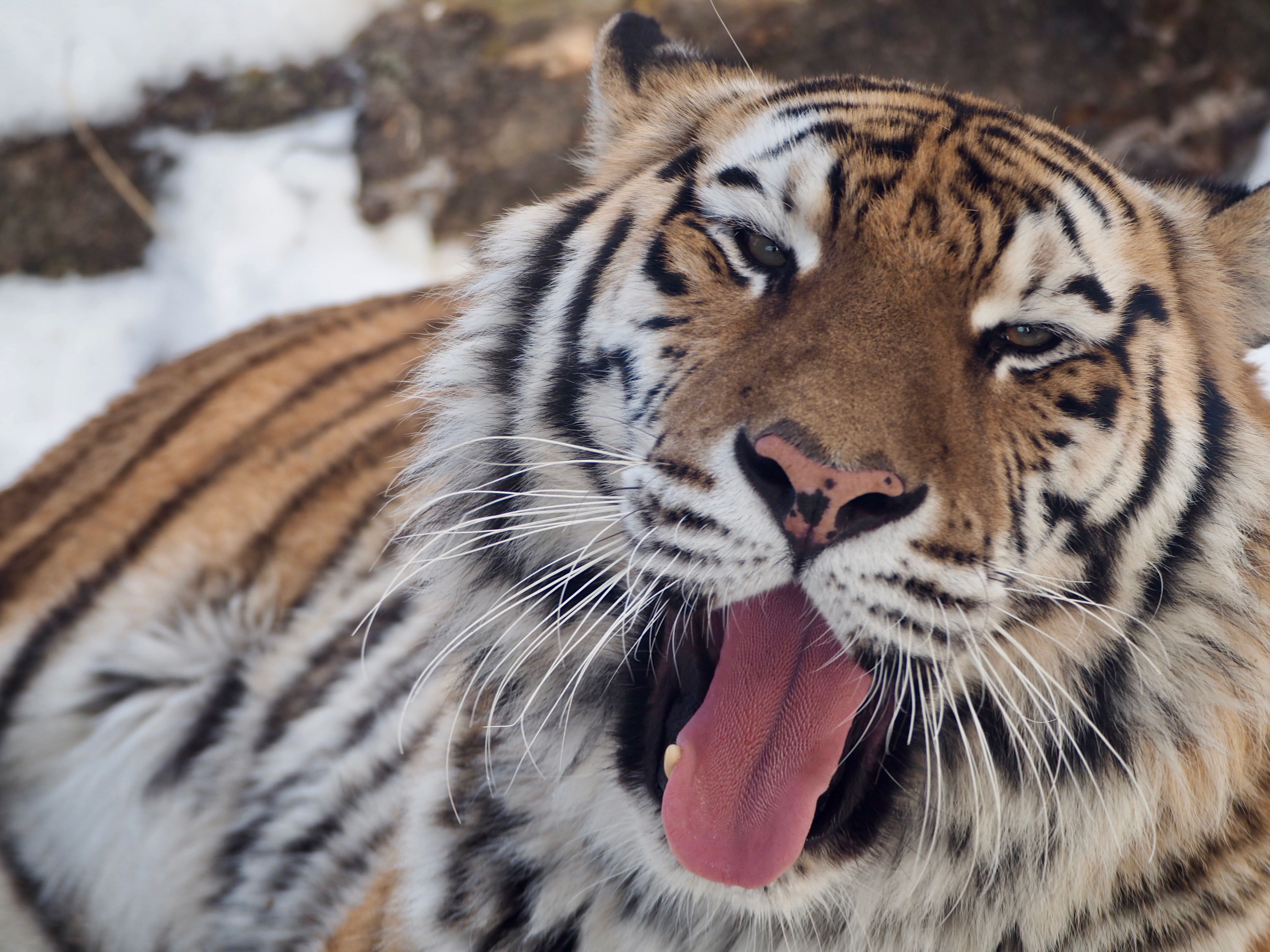 Which photo was your favourite? Please comment below! 
Did you enjoy this post? You might like to check out my blog on 2017 spring babies at the Saskatoon Forestry Farm Park and Zoo. Click here to view.
I also have blogged about some of the animals found at The Magnetic Hill Zoo in Moncton, New Brunswick, Canada. Click here to view.
Click here to read my blog post about my favourite animals at the Calgary Zoo.
Click here to read my blog post about my favourite photos taken at African Lion Safari.  
If you would like to keep up with all my news, please sign up for my newsletter here. My author Facebook page is here.